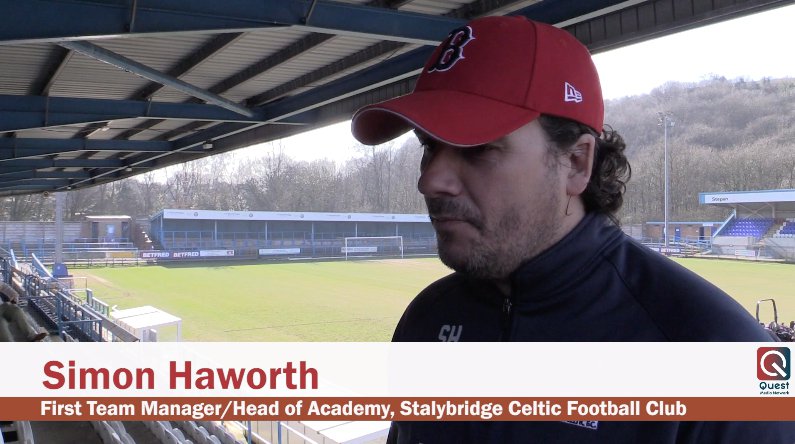 Stalybridge Celtic manager Simon Haworth has penned a new two-year deal with the club.
The former Cardiff City and Wigan Athletic striker initially joined Celtic in May 2018 and has since stabilised the club after a few turbulent years, guiding his side to safety on the last day of the 2018/19 season and currently destined for a top ten finish this season.
Simon, who has been assisted in the dugout by Gaz Roberts, is also Celtic's Head of Academy.
We spoke to him about his contract extension and caught up with Celtic's Academy Chairman, Ian Milligan.
We also spoke to Chairman Rob Gorski about the club's current situation and more.
Simon pens two-year deal

WATCH: Stalybridge Celtic manager Simon Haworth has penned a new two-year deal with the club. The former Cardiff City and Wigan Athletic striker initially joined Celtic in May 2018 and has since stabilised the club after a few turbulent years, guiding his side to safety on the last day of the 2018/19 season and currently destined for a top ten finish this season. Simon, who has been assisted in the dugout by Gaz Roberts, is also Celtic's Head of Academy. We spoke to him about his contract extension and caught up with Celtic's Academy Chairman, Ian Milligan. We also spoke to Chairman Rob Gorski about the club's current situation .

Posted by Tameside Reporter on Friday, March 6, 2020