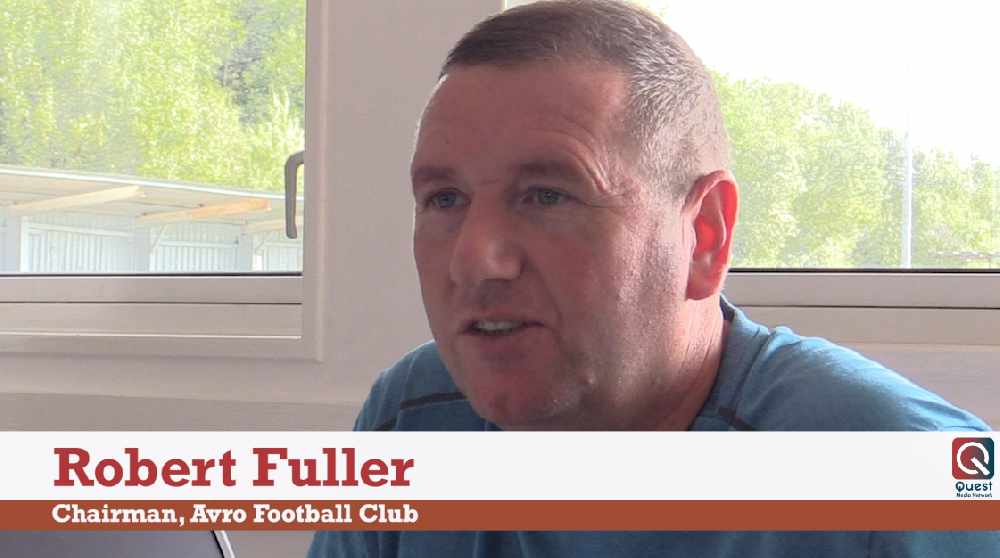 We were at the Vestacare Stadium today, home of Avro Football Club, speaking to chairman Rob Fuller.
He spoke to us about the work being done around the ground ahead of the new season, player recruitment, the new shirt in homage to the NHS, and more.
The Quest Media Network team will also be discussing Avro's forthcoming season on Friday night's 'Sports Talk', from 7-9pm, on Tameside Radio.
Avro Chairman, Robert Fuller

We were at the Vestacare Stadium today, home of AVRO Football CLUB, speaking to chairman Rob Fuller. He spoke to us about the work being done around the ground ahead of the new season, player recruitment, the new shirt in homage to the NHS, and more. The Quest Media Network team will also be discussing Avro's forthcoming season on Friday night's 'Sports Talk', from 7-9pm, on Tameside Radio.

Posted by Tameside Reporter on Tuesday, September 15, 2020