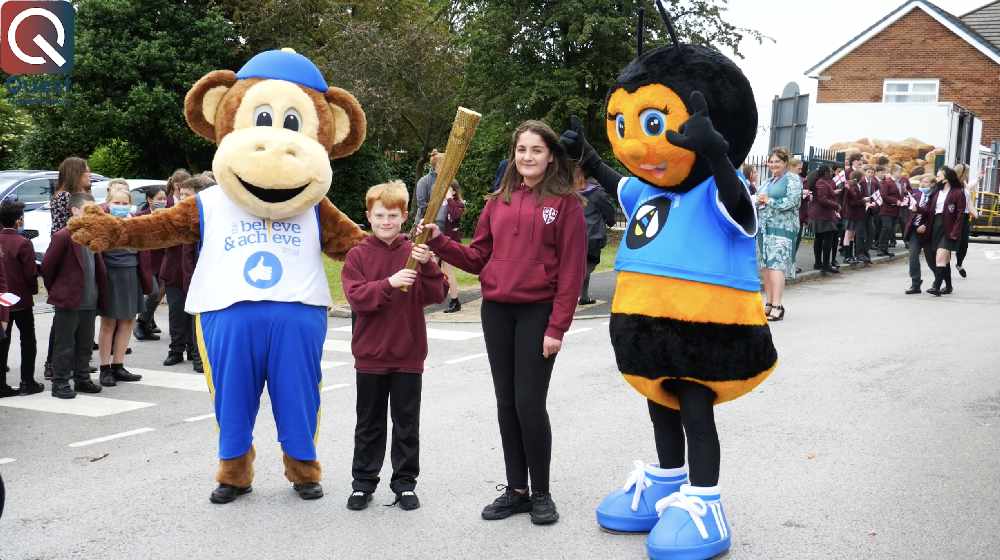 Last Friday marked the final leg of the Tour of Tameside baton relay, supported by Tameside School Sports Partnership, The Running Bee Foundation, The Believe and Achieve Trust, and Tameside Council.
As part of the celebration, pupils from Rayner Stephens High School, Dukinfield, lined the streets whilst cheering and waving English flags.
After the two pupils had crossed the finish line, we spoke to Mark Storie, Director at Astley Sports Village, and Tracey Marshall, Rayner Stephens Deputy Headteacher, about National School Sports Week and the importance of exercise and physical activity for the pupils' physical and mental wellbeing.
Schools' Tour of Tameside

Last Friday marked the final leg of the Tour of Tameside baton relay, supported by Tameside School Sports Partnership, The Running Bee Foundation, The Believe and Achieve Trust, and Tameside Council. As part of the celebration, pupils from Rayner Stephens High School, Dukinfield, lined the streets whilst cheering and waving English flags. After the two pupils had crossed the finish line, we spoke to Mark Storie, Director at Astley Sports Village, and Tracey Marshall, Rayner Stephens Deputy Headteacher, about National School Sports Week and the importance of exercise and physical activity for the pupils' physical and mental wellbeing.

Posted by Tameside Reporter on Tuesday, June 29, 2021