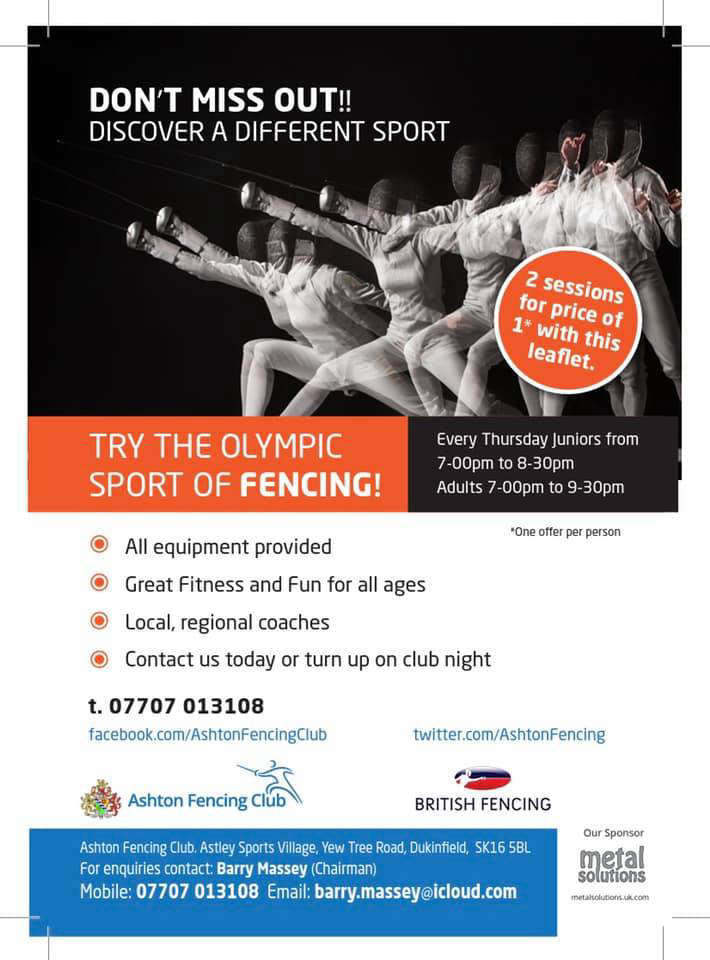 Ashton Fencing Club are inviting members of the public to try out the olympic sport ahead of the Tokyo Games next week.
The club, which is based at Astley Sports Village in Dukinfield, trains every Thursday with two separate sessions for juniors and seniors.
The junior session runs from 7.8.30pm, whilst the senior session takes place from 7-9.30pm.
All equipment is provided, and you can take advantage of two sessions for the price of one with the leaflet attached in the header picture.
The fencing competitions at the 2020 (2021) Summer Olympics in Tokyo will feature 12 events, the first time that both team and individual events have been held in all three weapons for both men and women.
For more information contact Barry Massey on: 07707013108 or email Barry.massey@icloud.com.