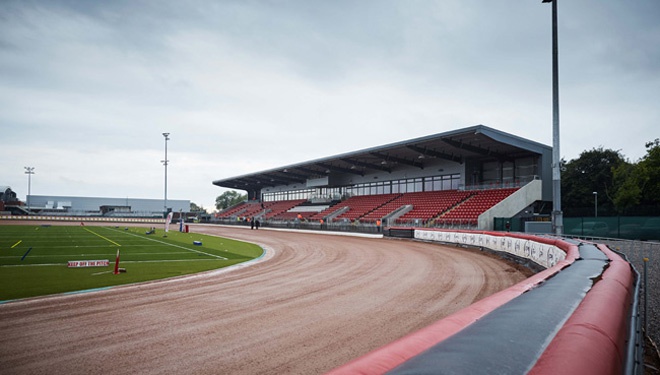 While Premiership racing may have been halted until 2021, the National Speedway Stadium has undergone some technological enhancements during the lockdown period. 
The home of the world-famous Belle Vue Aces in Manchester is now one of the very few tracks in the country to boast a permanent time loop installation within the circuit.
The time loops work in conjunction with transponders on speedway bikes to accurately record race times and heat winners, as well as the ability to gather more specific data such as sector timings.
Belle Vue Director of Speedway Mark Lemon, who has been overseeing the installation, said: "This technology is not new to speedway; it has been used in, and enhanced, the GPs since 2019.
"But I believe ours is one of the few tracks in the UK to have it installed, and we're very excited about the possibilities it opens up to us in terms of the data we can now access.
"Not only can we more accurately record race times, but we have gone one step further and introduced extra loops to the setup to give us access to even more data.
"We can determine speeds on certain parts of the track, we can calculate times for specific areas of the track; all of these different parameters we've not been able to record before.
"This is something that has been on the cards for a while for the National Speedway Stadium and is a huge boost for our club, but also is a natural progression for the sport as a whole.
"We are continuing to invest in speedway at Belle Vue even during these difficult times, and we are hoping to see some major events and National League racing before the year is out.
The Bike Right Aces will have to wait until next year to return to action at their state-of-the-art home, while plans are afoot to bring the Cool Running Colts to the tapes before the end of the season.
The club is also optimistic about re-staging the Peter Craven Memorial and the British Final in October, while supporters can look forward to the Speedway of Nations Final on October 24 & 25.