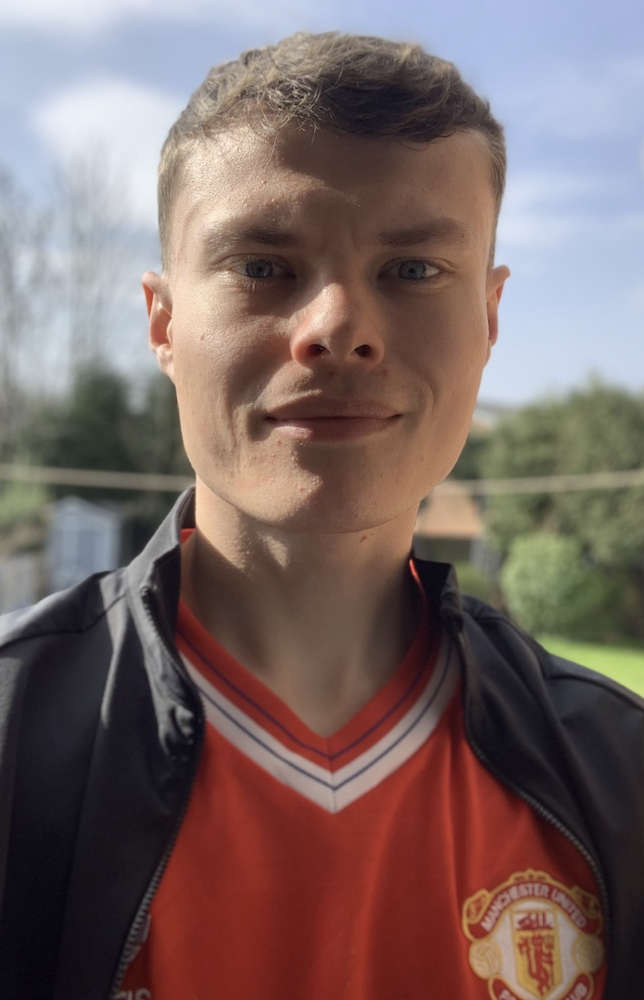 Manchester United's misery continues with back-to-back defeats to Liverpool and Arsenal, as aspirations for top four begin to rapidly fade away.
United's week began with a humbling defeat to Liverpool, 4-0 at Anfield, another performance absent of desire and pride for the shirt. Despite a more spirited display away to Arsenal, more calamitous defending and squandered chances resulted in a 3-1 loss. At this point I'm just counting down the games until the end of the season, and I wouldn't be surprised if everyone else associated with the club is doing the same.
Anfield away has always been a fixture that fills me with unease, a game that always calls upon United to show real character to face a crowd that feels nothing but hatred towards them. But on Tuesday, United displayed the footballing equivalent of a dog rolling over and exposing its belly.
Often when times are tough you look towards your leaders to inspire, but against Liverpool I saw none. I don't want to jump on the band wagon and single out Harry Maguire because standards have been poor from the majority, but as captain of Manchester United you are subject to a greater lens of scrutiny and this season, he has shown that his captain credentials are substandard.
Obviously, I do not condone bomb threats to his house, but from a footballing perspective he is well deserving of the criticism bestowed upon him. If the captain's standards drop then so will his teammates and his pre-match PR interview just felt like a lack of self-awareness, stating that he mustn't be playing that bad if he continues to be picked.
Having said that, perhaps the armband is cursed this season, as Bruno Fernandes had a game to forget against Arsenal in the absence of Maguire. Not only did he miss a penalty, but he then gave away the ball cheaply, resulting in Arsenal's third of the game.
Personally, I wouldn't let Bruno anywhere near another penalty unless he agrees to take it like a normal person, rather than his usual hopscotch technique. The same goes for you Jorginho. The pair should watch footage of Alan Shearer if they want to see how to take a proper penalty!
That wasn't the only penalty drama in the match against Arsenal, as United were denied a spot kick after what seemed like handball from right back Cedric. Despite Peter Walton's explanation on BT Sport, to me that was clear as daylight, but refereeing mistakes in the Premier League is part and parcel of the game at this point.
Do I even need to mention that United defended badly? I think that's just a given at this point, but yes, at the back we were the architects of our own demise. And going forward we were wasteful, not capitalising on our dominance in the opening 25 minutes of the second half. However, I will praise Ronaldo and Sancho as they were United's biggest threats, with Ronaldo unlucky not to come away with a brace after an offside call that must have come down to centimetres.
The defeat to Arsenal felt so deflating as we should have gotten more from the game, but it just wasn't to be as United's exclusion from the top four is all but confirmed, with Rangnick claiming that 4th spot is gone in his post-match interview.
Rangnick's recent post-match interviews and press conferences have been a silver lining, giving honest assessments into the on and off field problems at Manchester United without throwing individuals under the bus in a Mourinho-esque fashion. He clearly has a vast knowledge of building a football club, shown from his success at Hoffenheim and RB Leipzig, so he will be a key figure to keep close by upon the arrival of Erik Ten Hag.
With nothing left to play for and four games still to be played, I'd be happy to see the youth given a run out. With hot prospects such as Hannibal and Alejandro Garnacho, United should look to utilise their young talents to supply them with valuable experience and give the fans something to get excited about. Rather than just fielding players who are most likely going to be departing from Old Trafford come the summer. After all, giving youth a chance is something that's sewn into the culture at Manchester United.