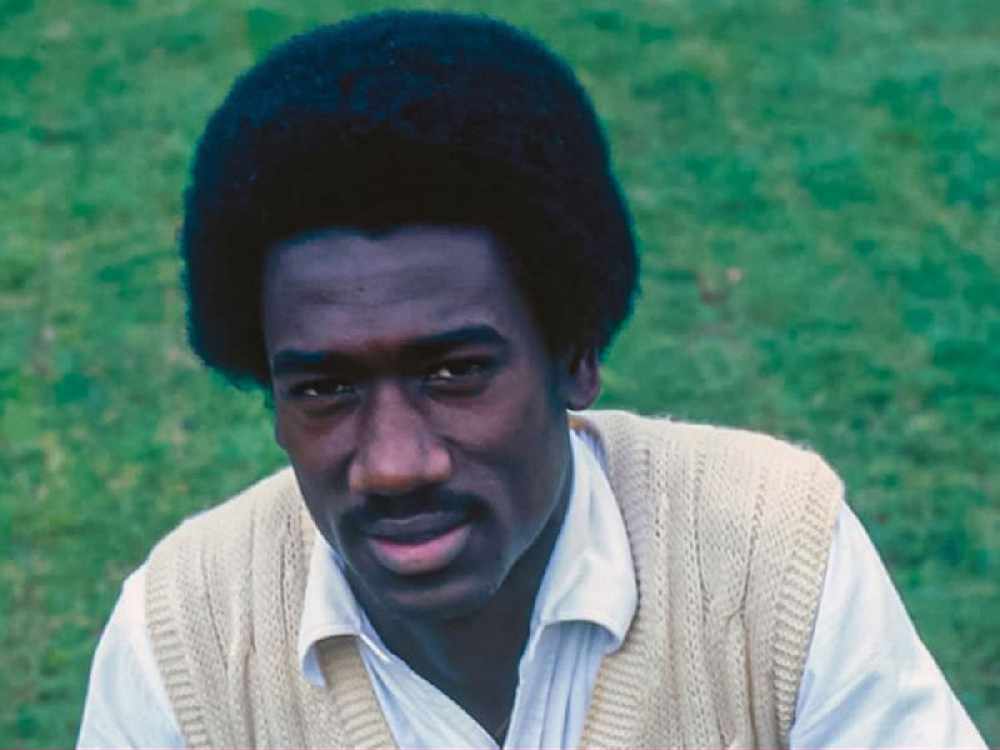 News emerged over the weekend of the untimely death of Ezra Moseley, who was killed in a car accident in his native Barbados.
Capped twice by the West Indies in Test Matches, added to which were nine, one day internationals, he is better remembered in these parts for his exploits as a pro in the Central Lancashire League in the mid 1980's. His role as pro at Littleborough was absolutely key in the Hare Hill club capturing two league titles. He later on went to have spells with Oldham and Radcliffe.
Tributes from ex CLL clubs have flowed in and many of the players who faced him have paid their unique respects. Jon Selby, who was at Ashton at the time said: "He was the quickest I played against, without a doubt. My sons shrug their shoulders when I tell them … if only they knew".
Jim Ryan, (Middleton and Werneth) remembered a lot of the name pro's in the CLL at that time saying: "To play with and watch West Indian greats like Ezra; Hooper; Garner; Stephenson and Logie and so many more play in our back yards was such a thrill. Thanks for the memories".
Dexter Fitton, formerly of Lancashire, but who played in the CLL for Rochdale; Littleborough and Norden tweeted: "Awful news; perfect league pro and CLL great in the 80's. RIP Ezra".
Ashton followers from that era will certainly recall a game at Rayner Lane in 1985. They would have been hopeful of a win after dismissing Littleborough for 105 after Madan Lal, (Indian test player and Ashton pro), took 5-29. But it was not to be. Moseley roared in and routed Ashton, taking 7-24, as they fell 27 runs short. Stan Adshead, Ashton Chairman, said after hearing the news about Moseley's death: "Very sad to hear this news, a sad end to the life of such a talented man"
Moseley is certainly remembered with fondness by those involved in the CLL in the 1980's. The CLL bowling averages for 1987 bear witness to both his contribution, (119 wickets at 9.84) and also the stellar line up of professionals that year – Joel Garner; Moseley; Carl Hooper; Curtley Ambrose; Gus Logie and Vanburn Holder. Test cricketers one and all.
Picture taken from Twitter