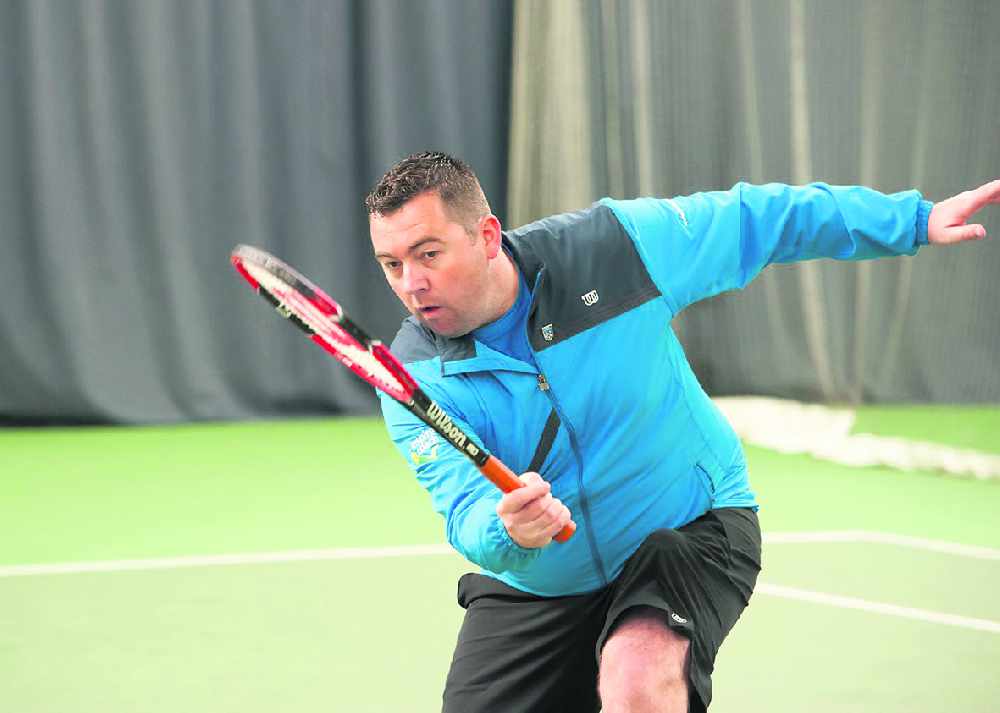 Nigel Hunter, a tennis coach at Glossop Tennis Club, has revealed his top tennis tips...
Lots of players struggle on the backhand side and much prefer to hit their more favourable forehand stroke.
Numerous reasons exist for this but the main one is that players just practice this shot more often than any other. If you had hit more backhands in your life, then I am sure that shot would be much stronger.
One big tip is to develop a good backhand slice. This shot is a great rallying and defensive option. Take the racket back higher by your shoulder and hit the ball from high to low. The key is to get your racket angle right so that you are not hitting the bottom of the ball and getting too much spin. By hitting the back of the ball you can still keep good speed on this shot. You can then relax and use it as a great reliable option.
The key is to not try and hit your slice too fast. This shot should be used to keep you out of trouble and hit balls good enough that your opponent can not attack you with. Be consistent and make this shot effective by frustrating your opponent and never missing. If you want to attack - hit your drive or topspin backhand.
I hope you can put this tip into practice. Let us know if you would like to practice at Glossop Tennis Club. Coaching and club social play available and very good. Please get in touch if you would like to try a FREE SESSION at Glossop Tennis Club.
For more information about tennis at Glossop Tennis Club, contact me on 07810 308283 or nigel@wedotennis.co.uk or visit the club website at http://www.glossoptennis.co.uk/.