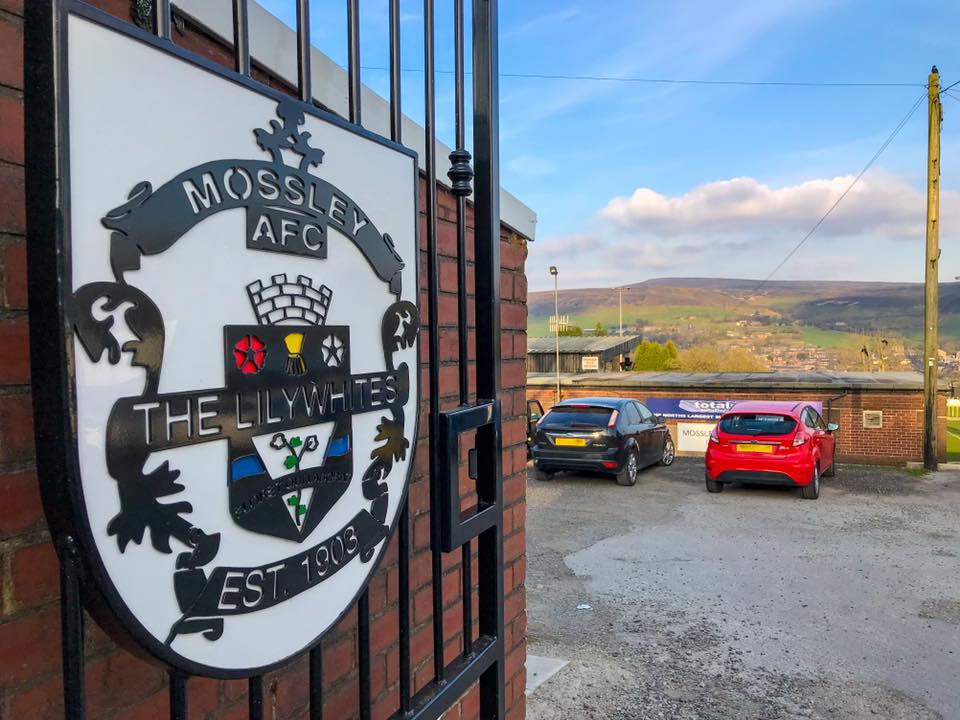 BetVictor North West: Mossley 0-4 Tadcaster Albion
A flat and uninspired first half performance by Mossley cost them dearly on Saturday as Tadcaster Albion scored three unanswered goals before the break to set up an inevitably comfortable win.

Mossley were without unavailable skipper Andy Keogh with Lewis Hatch his replacement in the back four while Craig Roddan returned to the starting line up in place of Gary Gee.

Mossley lacked ideas and movement in a dreary first half showing where they failed to trouble the Tadcaster goal and were punished by a hard working Albion side who just looked like they wanted it more were justly rewarded with some very well taken goals.

It was during a nine minute spell midway through the opening half that saw Tadcaster take an inevitably unassailable lead. The goals were as unexpected as they were clinical in their execution.

The opener came totally out of the blue on 22 minutes. Tadcaster's quick and tricky right winger Donald Chimalilo danced inside and out before crossing low for big centre forward Jacob Day to turn the ball into the net from close range.

Three minutes later the lead was doubled and this time it was from the other flank as the equally quick and tricky Kevin dos Santos wriggled through three tackles before slotting home.

As if that wasn't bad enough, five minutes later it was 3-0 as Donald Chimalilo stepped past several challenges on cross field run before delicately chipping over Josh Ollerenshaw from 25 yards.

Mossley finally created an opening as keeper Michael Ingham turned Paul Marshall's header over the bar before Jes Uchegbulam fired narrowly wide but it was scant response from a beleaguered looking Lilywhites.

Ryan Brooke replaced Simon Lenighan at the interval as Mossley changed their shape and Brooke was soon in the thick of it as he climbed well but headed wide from James Baillie's left wing cross.

Mossley came close to scoring as Marshall's drive clattered the bar and the rebound saw Baillie's effort hit the post as Mossley finally found some momentum. Had either of those chances gone in it could have given the Lilywhites hope of a turnaround but when it's not your day, it's simply not your day.

The probing of Marshall and Roddan kept the visitors defence on their toes as Uchegbulam started to see more of the ball and his clever runs and dribbles caused Tadcaster plenty of problems but a goal wouldn't come as Ingham made another good save to deny Marshall with the game compressed in the Tadcaster half as Mossley worked hard to get back in the game.

A rare Tadcaster raid saw the tireless Day hit the post with a piledriver of a shot but a minute later the same player increased the visitors lead as he chipped over Ollerenshaw from outside the box for his second goal of the game and a final cut into Mossley's painful open wound.
By Mossley Web