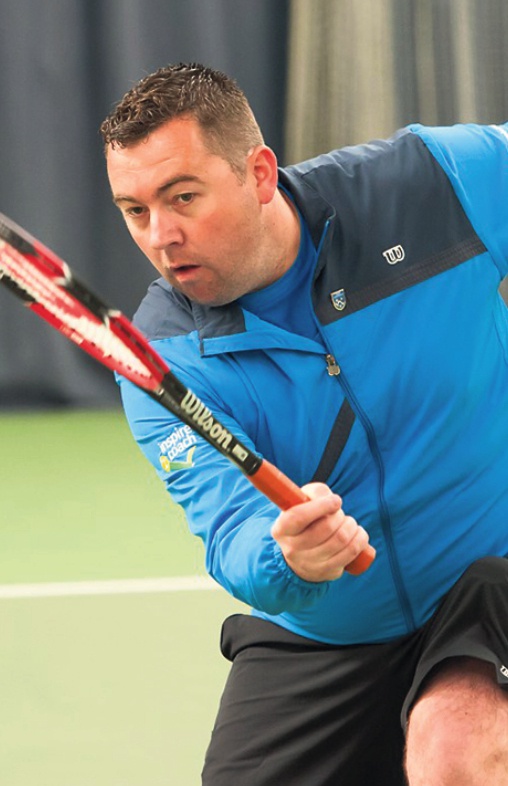 Nigel Hunter, tennis coach at Glossop Tennis Club, reveals his top tennis tips.
If you watch a lot of tennis then you will be amazed how often the ball is down the middle of the court.
Most players are scared to go for too much and keep it safe back down the middle.
Yet this is a great opportunity to win the point.
The key to dealing with this ball is to keep aggressive but make slight changes to your normal swing.
Either, keep your big swing but focus on brushing up the ball to put more topspin on your shot or, reduce the size of your back swing and still hit the ball hard.
Pick a corner and don't change your mind based on what your opponent does.
Just like a penalty in football, even if the player goes the right way - a good strike to the corner will still make you favourite.
It is quite simple to learn this shot and lots of practice really helps.
The drill we do is to feed an easy short ball in the middle.
You get only one life and the challenge is to win 10 points. Keep winning points against an opponent and when you lose two your go is over!
I hope you can put this tip into practice.
Let me know if you would like to practice at Glossop Tennis Club.
Coaching and club social play is available and is very good.
Please get in touch if you would like to try a free session at Glossop Tennis Club.
For more information about tennis at Glossop Tennis Club contact me on 07810 308283 or nigel@wedotennis.co.uk or visit the club website at http://www.glossoptennis.co.uk/