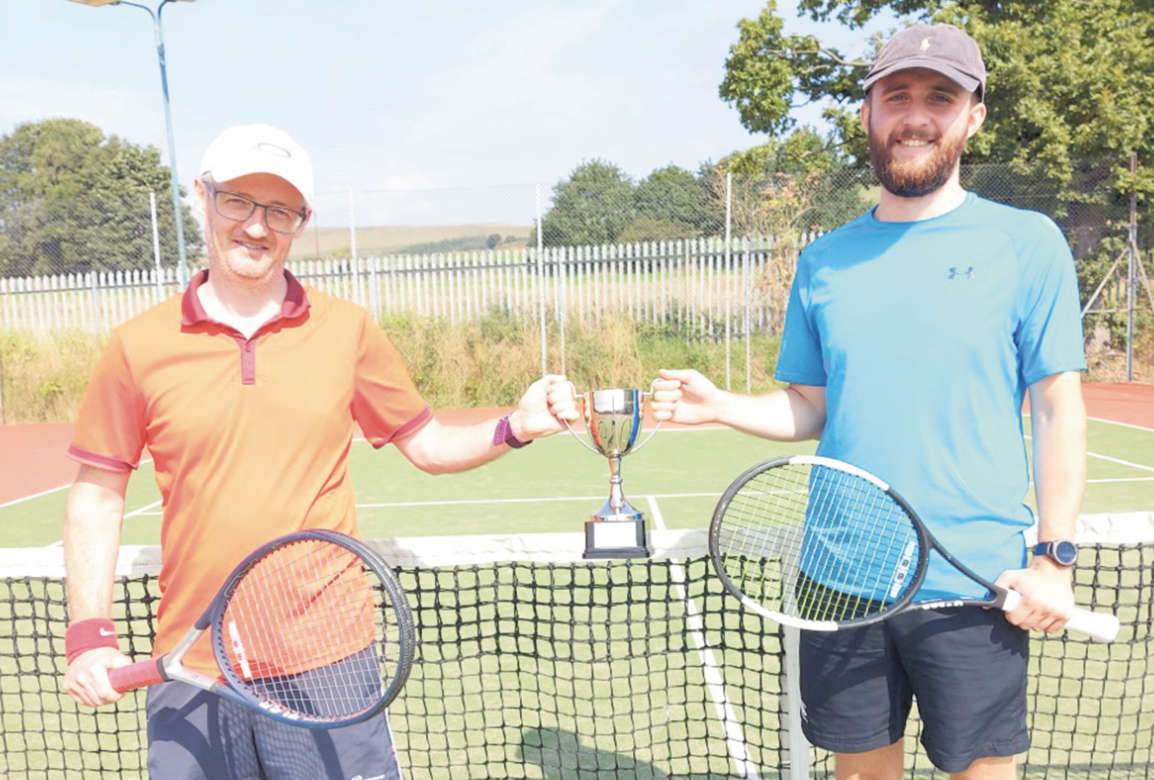 Glossop Tennis Club held its annual Doubles Tournament for its members recently.
The day was blessed with beautiful weather and everyone had a fun but competitive day of tennis.
After several rounds, the final was reached by Ian Higginbottom and his partner Andrey Mirzoyan competing against Andy Milican and his partner Matt Thirlwell, with Andy and Matt triumphing.
Chairman Marcus Gill said: "Even though we have lots of tennis activities at our club throughout the year, we all look forward to the Annual Club Tournament days because they never fail to be good fun yet competitive at the same time.
"This year was a bit special because we have two players who have never won this tournament before and its always good to see new names on the trophies. We are now looking forward to our annual singles tournament The Mel Harrop Cup that we have scheduled for Sunday, September 19."
For more information on Glossop Tennis Club, including membership packages or coaching options, visit the website at https://clubspark.lta.org.uk/glossoptennisclub