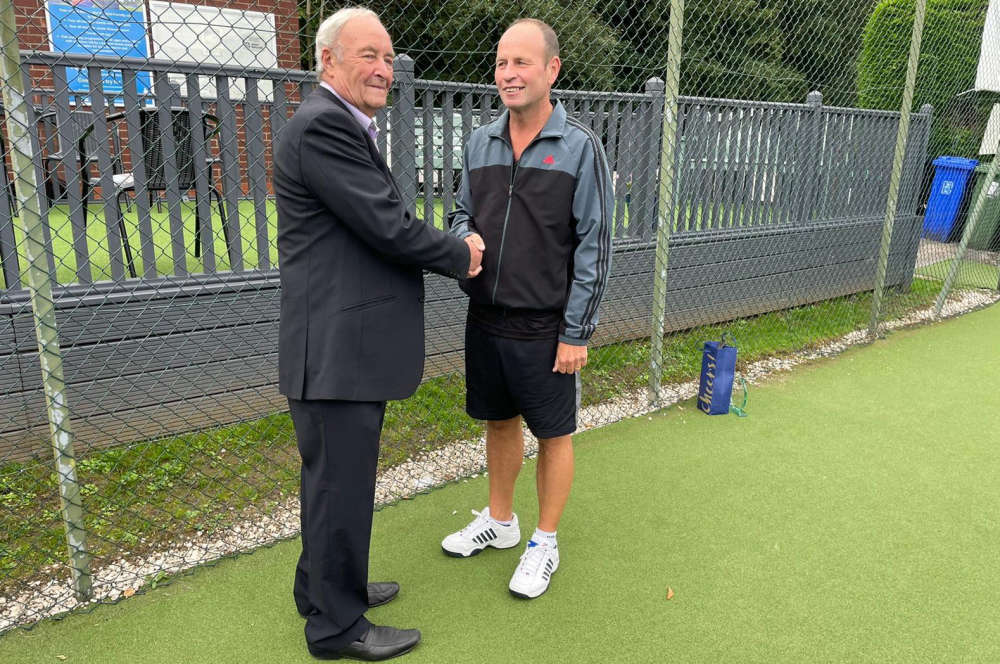 Alan (left) gives thanks to hero Mark (right).
When a member of Priory Tennis Club collapsed earlier this year, Mark Atherton became a life saver.
Beginning his day heading out to play a friendly game of tennis, little did he know that by the end of the day, Mark would become a hero.
Panic started to spread across the courts when member Alan Carden suddenly collapsed. Noticing this commotion, Mark made his way over to see what was going on.
Upon seeing Alan, he remembered a past event and knew that he needed to act fast to save a life.
Mark began providing CPR to Alan, something which he had picked up after watching a BBC One show, Ambulance.
"I'd never done CPR before, but I knew that I needed to do something. There were 16 people on the courts, and no one seemed to know how to react," Mark says.
30 years ago, Mark was working at his ice cream van when a woman collapsed. Nobody had any indication on how to respond to the situation and consequently the lady passed away.
Knowing the reality of Alan's condition, Mark was motivated to continue the CPR. The ambulance was called, and they were placed in a queue, meaning Mark's CPR was now more important than ever.
"We borrowed a defibrillator from the adjacent archery club before the medics arrived.
"I'd never used one of those before either, but the machine was very easy to use. It was placed onto Alan's body and detected his heart rate, so it knew when to shock him," said Mark.
Eventually, an ambulance arrived, and Mark thought his work was done. However, after being impressed with the accuracy of his CPR, the paramedics asked him to continue while they ran other tests.
Alan was rushed into hospital after suffering a heart attack, yet the paramedics commented that the CPR had undoubtedly saved his life.
Alan has since made a full recovery and is beyond thankful for all of Mark's efforts.
Priory Tennis Club were immensely proud of Mark and decided to award him. The club held an award ceremony to give thanks to Mark and bring the pair together.
"It was the first time we'd met properly and both Alan and his wife Pat thanked me. I still haven't got over the feeling of everything that happened, you don't realise how much it would affect you.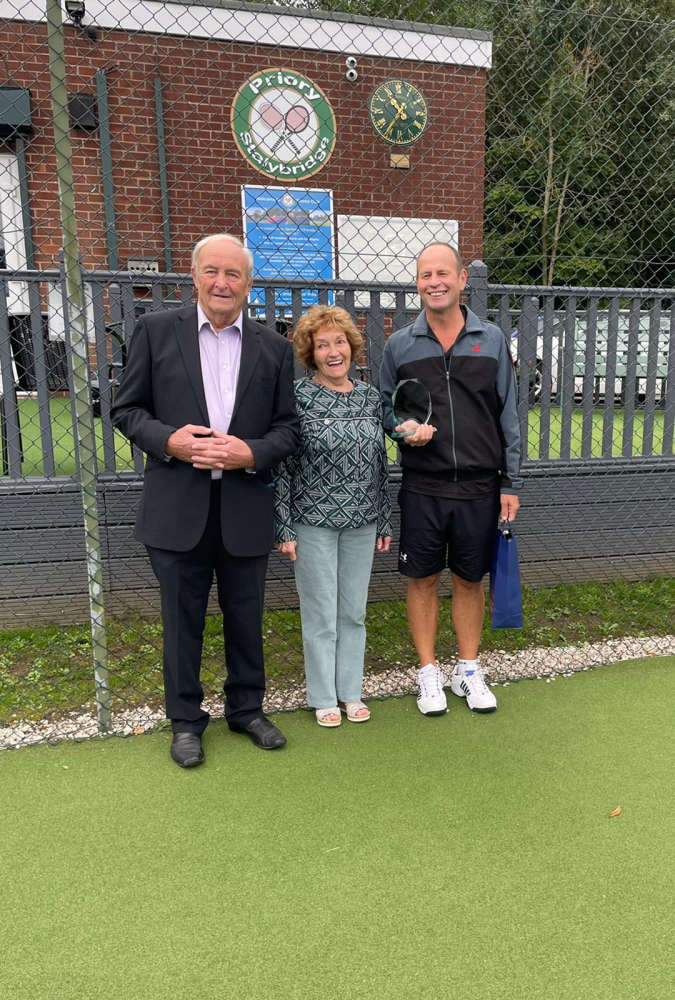 Pictured from left to right: Alan, Pat and Mark.
"I've done some research since, and many people say that they still feel emotional for a while after.
"30 years ago, when I witnessed the woman collapse, the receiver didn't really say what to do on the phone, whereas now that's all changed and you're guided through it," he said.
Basic CPR skills can save a life and knowing how to respond in an emergency like this is imperative.
As an extra for Coronation Street, Mark has routinely appeared as a paramedic on the show, yet now knows more than ever before on the importance of these skills.
The NHS have provided the necessary steps to ensure that CPR is carried out correctly. You can discover more on this here.
Want more local sport stories?
Head to https://www.questmedianetwork.co.uk/news/sport/ to see more of our coverage - from community and non-league football to local and county cricket, boxing, athletics, basketball, Esports and golf.