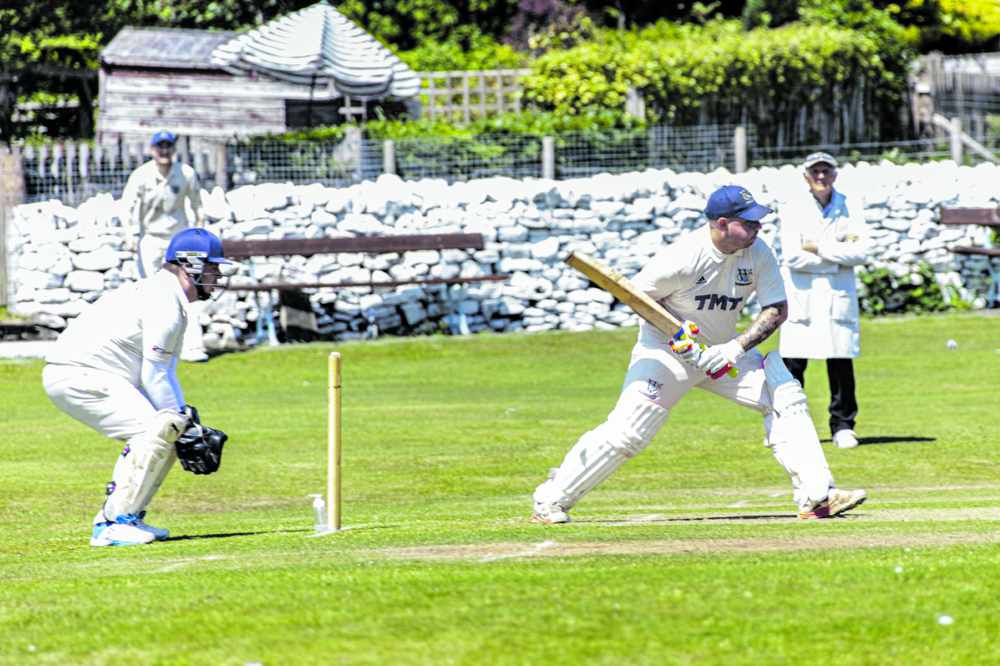 Cup action returned to the Derbyshire and Cheshire Cricket League at the weekend.
Bissenden Cup
Broadbottom v Dove Holes
Dove Holes won the toss and elected to bat first, scoring 241-6 from their 40 overs. Opener Dan Gilbride struck 127 from 114 balls and was supported by Daniel Jones (50) and Jack Gregory (37). Joe Riley took 3-34.
In reply, Broadbottom were bowled out for 212. A 48 from James Pool and 54 from Joe Riley wasn't enough as Dan Gilbride followed his fine innings with 4-25.
Hazel Grove v Chapel
Chapel elected to bat first and were bowled out for 145, with only Jamie Wood (46) finding it easy.
Hazel Grove were nervy in the run chase, but eventually claimed victory with three balls to spare for the loss of six wickets. Stuart Knott top scored with 47 as Josh Lomas took 3-18.
New Mills v Tintwistle
Tintwistle won the toss and elected to bat, ending on 225-7. Ryan Nixon scored 108, and Kieran Davies 54 as Scott Mills took 6-35.
New Mills were bowled out for 52 in reply thanks to 4-15 from Matthew Robinson and 4-9 from Charlie Harris.
Old Glossop v Woodley
Woodley won the toss and elected to bat first, and were bowled out for 163. Conor Cranwell smashed a quick 82 as James Wright took 3-50.
In another nervy run chase, Old Glossop came out on top with 2.2 overs remaining to win by three wickets. Ben Whitehouse saw the home team home with his 55 not out.
Hawke Trophy
Chapel v New Mills
New Mills won the toss and elected to field, seeing their hosts rack up 255-9. Stuart Barton struck 75, John Theyer 31 and Max Newiss 36, with Alex Shaw and Harry Roland taking three wickets each. New Mills fell to 49 all out thanks to 4-1 from Neil Pheasey.
Newton v Dove Holes
Newton won the toss and elected to field, seeing Dove Holes score 202-7. Mark Turner scored 43 and Joe Gregory 57, as Gary Wilde took 3-27.
Newton were reduced to 67-7 in reply, but still managed to secure victory thanks to 56 from Gary Wilde, 36 from Mike Hyde and Josh Craggs 50 from 25 balls.
The one wicket victory was confirmed despite 6-18 from Cory Flint.
Stalybridge v Hazel Grove
Hazel Grove won the toss and elected to bat first, scoring 225-3. Mike Chester hit 102 and Charlie Higson ended 67 not out.
Stalybridge fell to 157 all out in reply. Opener Stuart Nock provided some resistance with his 60, but Karan Arora (4-33) and T Hodkinson (5-14) did the damage for the Grove.
Woodley v Broadbottom
Broadbottom won the toss and elected to bat first, scoring 160-9. Captain Chris Pratt scored 50 and Sam Eaton 42 as the Woodley bowlers shared the wickets.
Woodley raced to a six wicket victory inside 30 overs, thanks to 101 not out from opener Bilal Qasim.
The semi-finals of the Bissenden Cup and Hawke Trophy are due to played on July 11, and the draw will be made in the coming week.
Picture by John Parkins