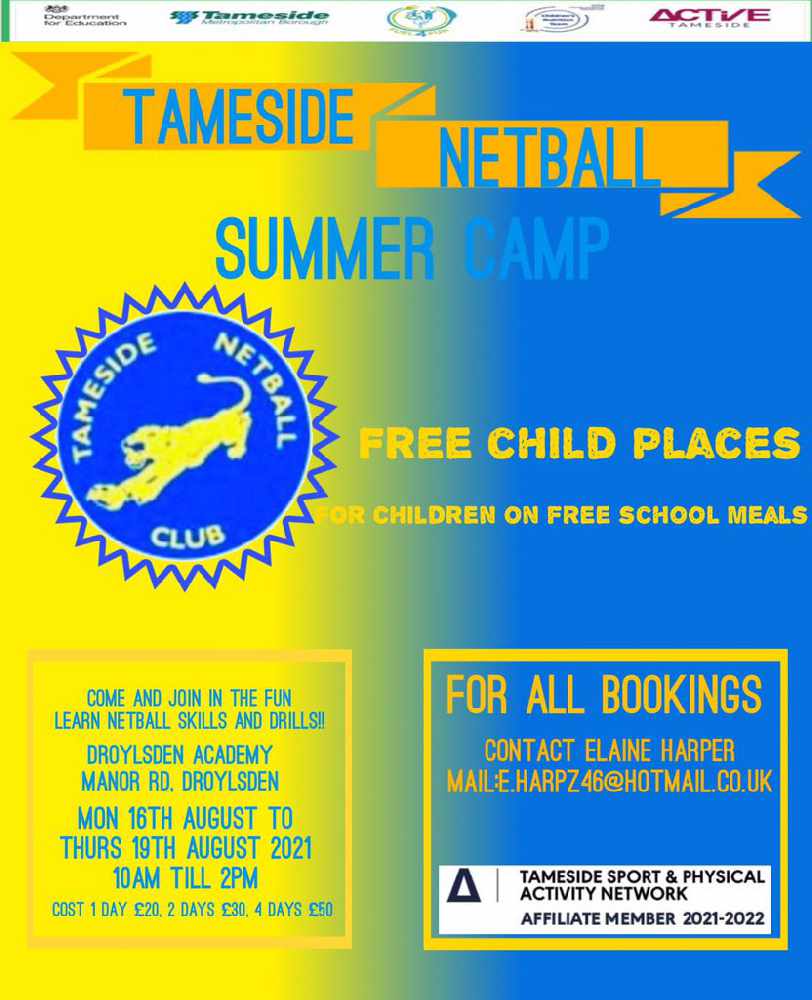 Tameside Netball Club will be hosting s summer camp from Monday 16th August until Thursday 19th August.
The event is taking place at Droylsden Academy, Manor Road, Droylsden from 10am until 2pm.
The event has been priced at £20 for one day, £30 for two days, or £50 for four days.
Spaces are free of charge for children on free school meals.
For further information or to book, contact Elaine Harper on: e.harpz46@hotmail.co.uk