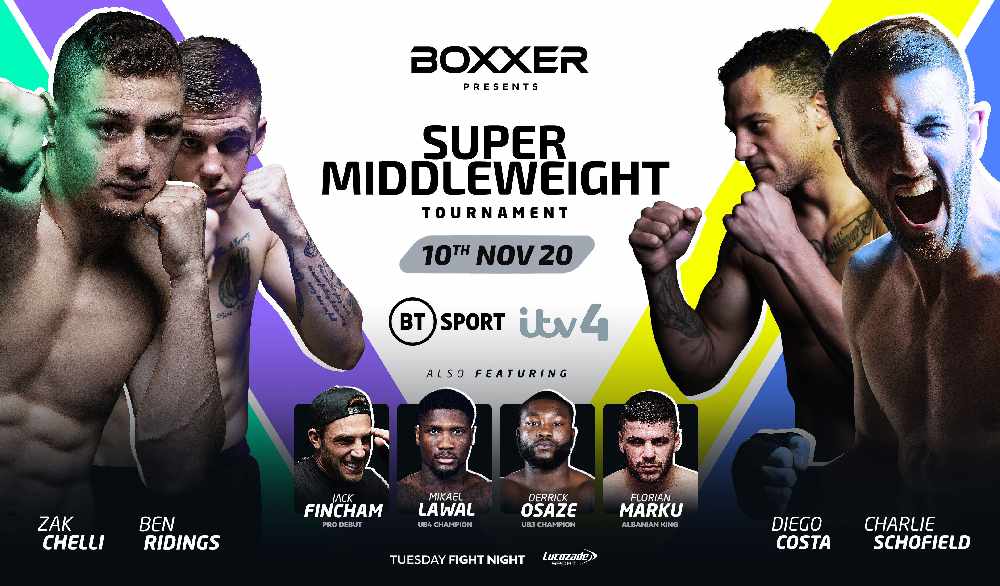 Tameside pro boxer Charlie Schofield's next fight has been announced. He's taking part in UB7 by BOXXER, in an entirely new competition format.
It's a one night, four man knockout competition with a full undercard and will take place behind closed doors due to the current pandemic.
BOXXER's fight announcement bills Schofield as the 'Manchester Giant' as the tallest fighter in the competition with a record of 15-1-0, 1KO. The 27-year-old fighter has plenty of ring experience, competing in 87 rounds through 16 fights, including an English title challenge last time out.
The entire tournament is set to be broadcast live on both BT Sport and ITV 4
BOXXER founder Ben Shalom, the youngest licensed promoter by the BBBofC, is excited with the new developments for UB7 and the future.
He said, "Whilst it's been a challenging period for everyone, I'm delighted that we have used the time to identify opportunities and to make and implement significant changes for UB7 and beyond."
"We're back, it's on a Tuesday night and I'm thrilled with the new four-man tournament format which, following regular consolation with the BBBofC, has been approved and allows us the flexibility to use in conjunction with our eight-man format,"
"Alongside our broadcaster partner BT Sports we're delighted that the show will be simulcast live on free-to-air ITV4 which will allow even more viewers across the UK,"
"We want people to watch our shows without knowing who is going to win, true 50-50 fights and are really proud of the card we have put together. We're confident it will keep viewers gripped all around a really competitive four man, one night tournament."
"We're excited to begin the promotional journey with champions of our previous shows, this is a new chapter for the company and think the huge audience this show brings on simulcast, is a great start.
"The year so far has presented challenges, but we're really pleased that we can deliver UB7 for the fans on November 10 and we intend on going forward into 2021 with further exciting developments."