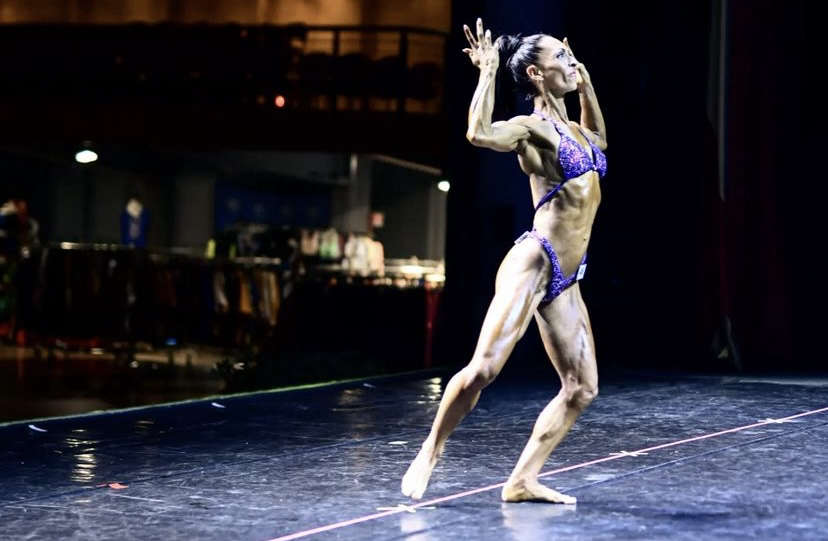 Image by Davide Giannico
Working hard to sculpt the body of her dreams, local bodybuilder Barbara Isoni has achieved great success after finishing third at the World Championships.
Barbara found herself immersed in the fitness industry from a young age. Her father built his own gym when she was a teenager, inspiring her to take up a career as a personal trainer.
Interested in nutrition and fitness, the Tameside athlete helps countless people to transform their lives. However, her latest endeavour comes as she embarks on her own journey, competing as a bodybuilder.
"I never felt brave enough to compete, but things changed, and I decided that it was a great time for me to start.
"My son is now nearly 18, so I have much more time to train and do things for myself," she said.
Barbara's first season in the sport has been one of fantastic achievement so far. Her first competition in the season commenced in January, for which she had to commit to 6 months of intense mental and physical preparation.
As a vegan, Barbara was excited to see how her body would develop with a strict diet.
"I enjoyed seeing how my body developed and exploring different sources of protein.
"I had to be so consistent with my diet, in fact it was the hardest part of my training," she said.
Already having an incredible level of fitness, the athlete had to adjust her schedule to hit her composition goals. During her preparation, she began lifting heavy four times a week, whilst keeping as active as possible.
Arriving in Florence for the World Championships, Barbara said she was filled with nerves.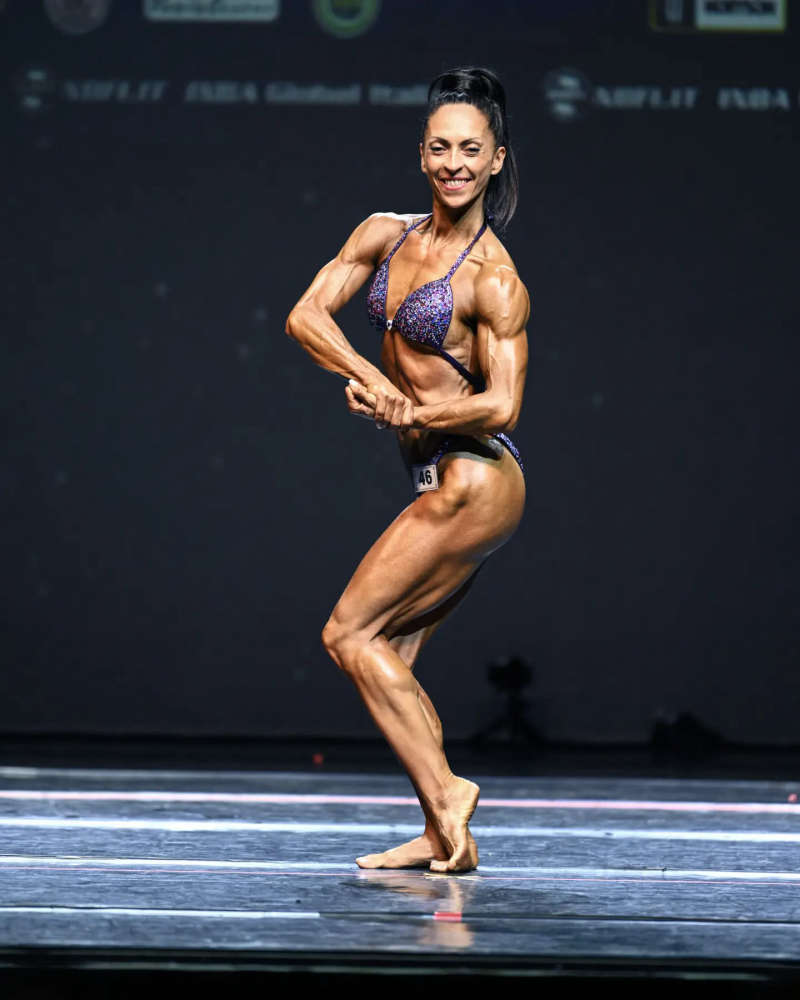 "The competition was unbelievable, and I felt so overwhelmed. There were 20 nationalities competing and I knew people were watching so I had to perform.
"It was nerve-wracking, but I think the pressure helped. It really was an amazing experience, and I was so happy to have been awarded third place."
Barbara competes in the women's physique category, meaning the judges are looking for symmetry, shape, proportion, muscle tone and poise. For this, she not only has to create the perfect body, but learn the poses to highlight her figure.
She now begins training for her next event, the UK International Championships, during which she aims to 'bring something better'.
Until then, she continues to work as a personal trainer, inspiring the community to pursue active lifestyles. Her gym, based in Stalybridge, is home to a variety of clients all wishing to better themselves.
"I'm so lucky to have the clients that I do. I never pressurise them to have certain goals, it becomes a lifestyle, and they enjoy training.
"I've created a family with my clients, it's not just about the workout. I speak with my clients all the time and I always make sure there is a surprise in their sessions," Barbara said.
Seeing the benefits of physical exercise first hand, Barbara believes activity is crucial for mental health. She enforces that there is truly something for everyone, it doesn't have to be weightlifting, walking is a key way to maintain good health.
Only just beginning her bodybuilding career, Barbara is beyond excited to see where her sport takes her. She is now in the midst of training for her next competition, during which she will aim to achieve even more.
Want more local sports stories?
Head to https://www.questmedianetwork.co.uk/news/sport/ to see more of our coverage - from community and non-league football to local and county cricket, boxing, athletics, basketball, Esports and golf.