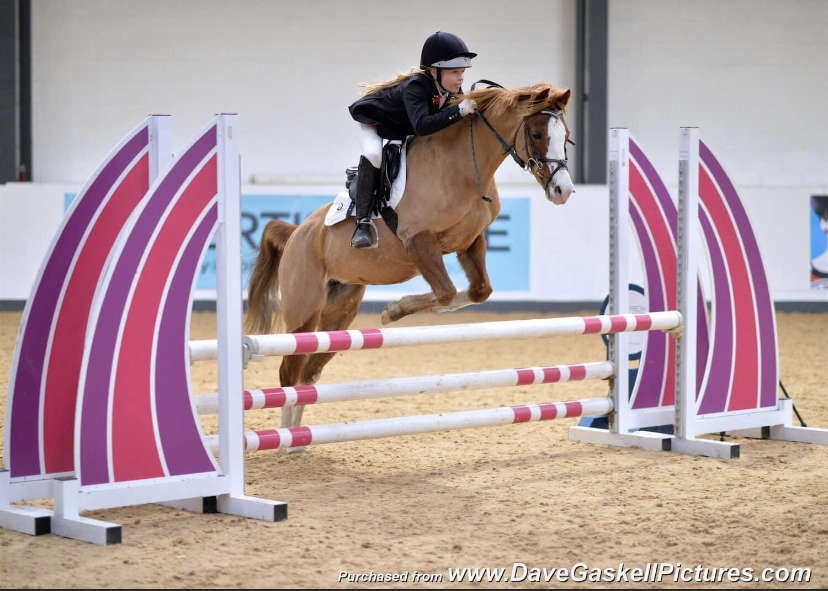 Dave Gaskell
A talented young showjumper is dreaming of a successful career on horseback and is taking every chance to show what she's made of.
When 12-year-old Lucy Attwell was invited to Haydock Racecourse to show off her incredible horse-riding skills, she jumped at the opportunity and couldn't wait to impress the crowd.

As a member of the Pony Club, Lucy is able to experience these prestigious competitions. With venues such as Haydock on the cards, the young athletes get to experience a real event on the main track.
This was 'positively overwhelming' for Lucy, who already boasts a long career in horse riding.

Her passion for riding started when she was just 2 years old, after riding a donkey at Mottram Show. She then took part in lessons every week until her 7th birthday.

At this point, the family decided to loan a pony, Sally. Sally and Lucy joined Glossop Pony Club and here her talent started to soar.
Two years ago, they took the plunge to buy and own their first pony, Elin. Lucy has competed with Elin for three years, winning the Area Winter League Show Jumping for Glossop at just 10 years old.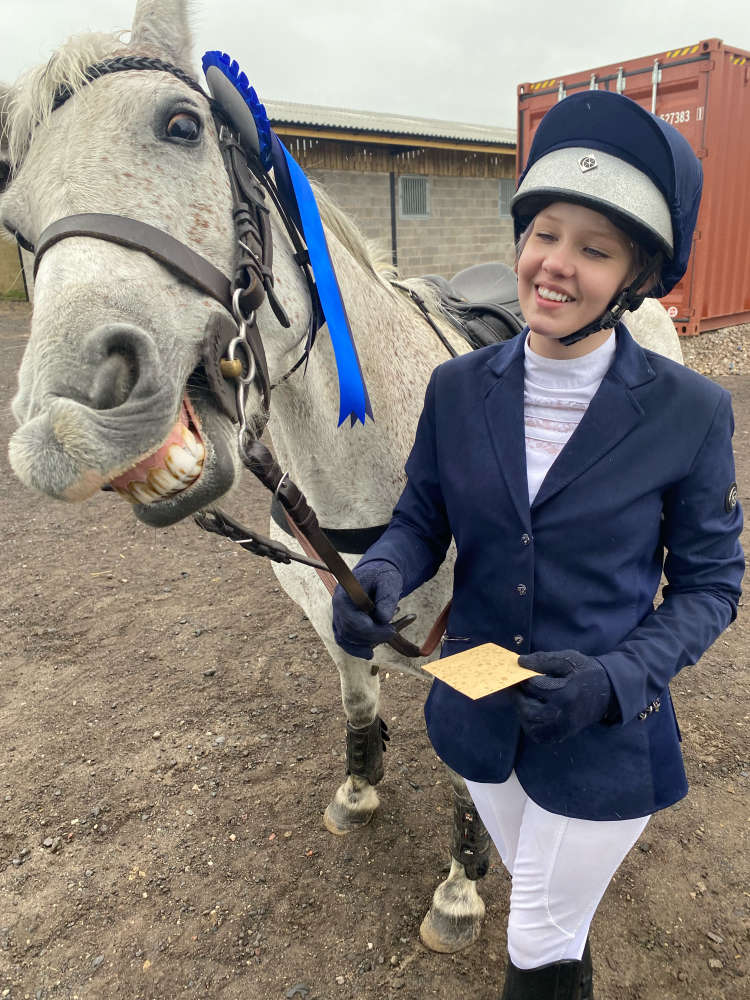 In preparation for this, she was trained by Niki Hester. Showing great potential, Lucy joined British Showjumping and began training with Charlie Millin of Church Farm Equestrian Centre and competed at the National Championships in 2021.
A new pony was now needed to compete on alongside Elin. So, a slightly bigger pony by the name of Shadow came onto the scene and is now Lucy's main Show Jumping animal.
Working hard to reach competition level, Lucy placed 1st at the Friesland Show Jumping competition and 2nd in the Church Farm Derby.
A pupil at All Saints Catholic College in Stalybridge, Lucy will soon be competing as part of the National Schools Equestrian Association. This establishment aims to encourage horse riding to be recognised as an extra-curricular activity with support from the school.

It gives budding young riders from all schools the chance to come together and compete. Lucy is already so excited to be representing All Saints and will give it her all in the competition.
Her school are extremely proud of her achievements, supporting her in every way they can. Lucy is especially thankful for Ms Martin.
An adrenaline junkie, Lucy loves the thrill and the speed of show jumping and pony racing. She has adored horses for as long as she can remember, always drawing them and decorating her room in horse themes.

Lucy is now on a great path to success and dreams of becoming a British showjumper. She wishes to be recognised at a high level and to spend her career competing with horses.

With the amazing support of her mum and Jay, grandma and grandad and Glossop Pony Club, Lucy has a bright future ahead of her.
Want more local sports stories?
Head to https://www.questmedianetwork.co.uk/news/sport/ to see more of our coverage - from community and non-league football to local and county cricket, boxing, athletics, basketball, Esports and golf.