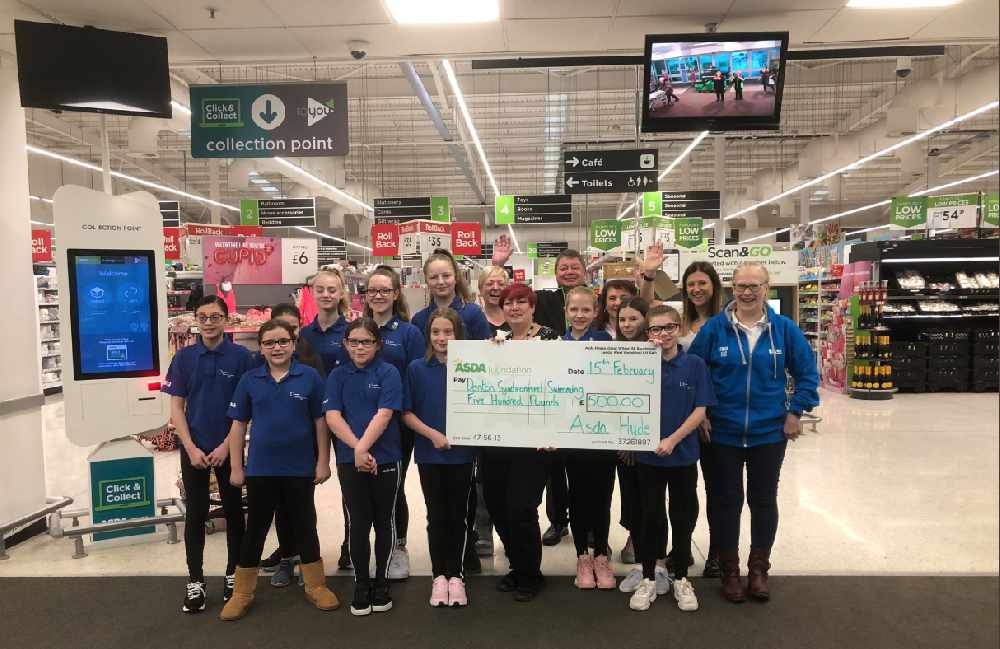 Denton Synchronised Swimming Club have been given a major financial boost thanks to Asda in Hyde.
The supermarket chain has awarded the club £500 towards future projects as it bids farewell to its current home at Denton Swimming Pool and moves to its new home, the £16 million Tameside Wellness Centre, which opens on March 2nd.
Before they move into the new facility, the club is holding a display event this Sunday (23rd) at Denton Swimming Pool, with a scheduled start time of 1.30pm.
Reporter Sport will be covering the event. Keep an eye out for our video.