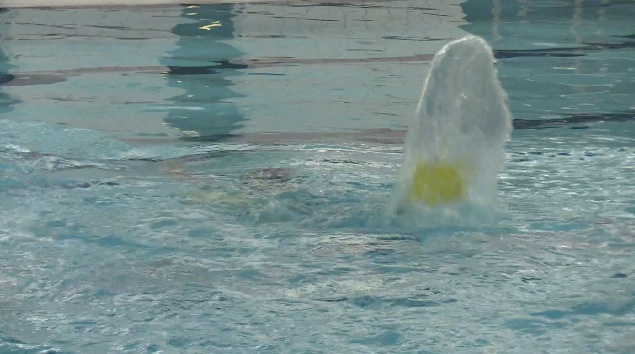 Oldham Aquatics continued their preparations for this month's County Championships at competitions in Wigan and Darwen.
At the Wigan Best Future Stars Open Meet, Oldham won 10 medals – four golds, five silvers and a bronze.
Oliver Parry (pictured below) won most of Oldham's medals by winning three golds, five silvers and a bronze from ten events.
He raced in the Boys 11 Years age category with his three wins coming in the 50m Breaststroke, 200 Freestyle and 200 Breast,
In the first event Patrick Braddock (pictured below) won Oldham's other gold in the Boys 15 Years/Over 1.500m Freestyle after finishing three seconds ahead of third.
Benjamin Tilston (pictured below) also swam in the Boys 11 Years and secured silver in the 400 Free in a time of 5:14.05.
The squad then travelled to Darwen between November 30 and December 1 to take part in the Preston Christmas Countdown Meet.
Benjamin won more medals with gold coming in the 200 Individual Medley and 200 Backstroke, silver in the 100 Back and 200 Free as well as bronze in the 50 Free.
Millie Galgani won gold in the Girls 15 Years/Over 200 Free as well as 200 Back silver and three more bronze medals.
Harry Elson also won gold in the Boys Nine Years 50 Butterfly as well as bronze in the 100 Free.
Daniel Croft added to Oldham's gold medal tally by winning the Boys 12 Years 200 Back.
Jake Cooper had 11 events in the Boys 14 Years and won five medals – 100 Breast gold, 50 Breast and 100 IM silver, plus bronze in the 50 Back and 100 Free.
Aaliyah Day, Ruby Crossman, Elizabeth Ashton, Harrison and Emelie Byrom all added to Oldham's medal tally by winning silver or bronze.
The squad is now preparing to hit the ground running as they prepare for the 2020 Lancashire County Championships which begin at the Manchester Aquatics Centre on January 25.
By Matthew Lees