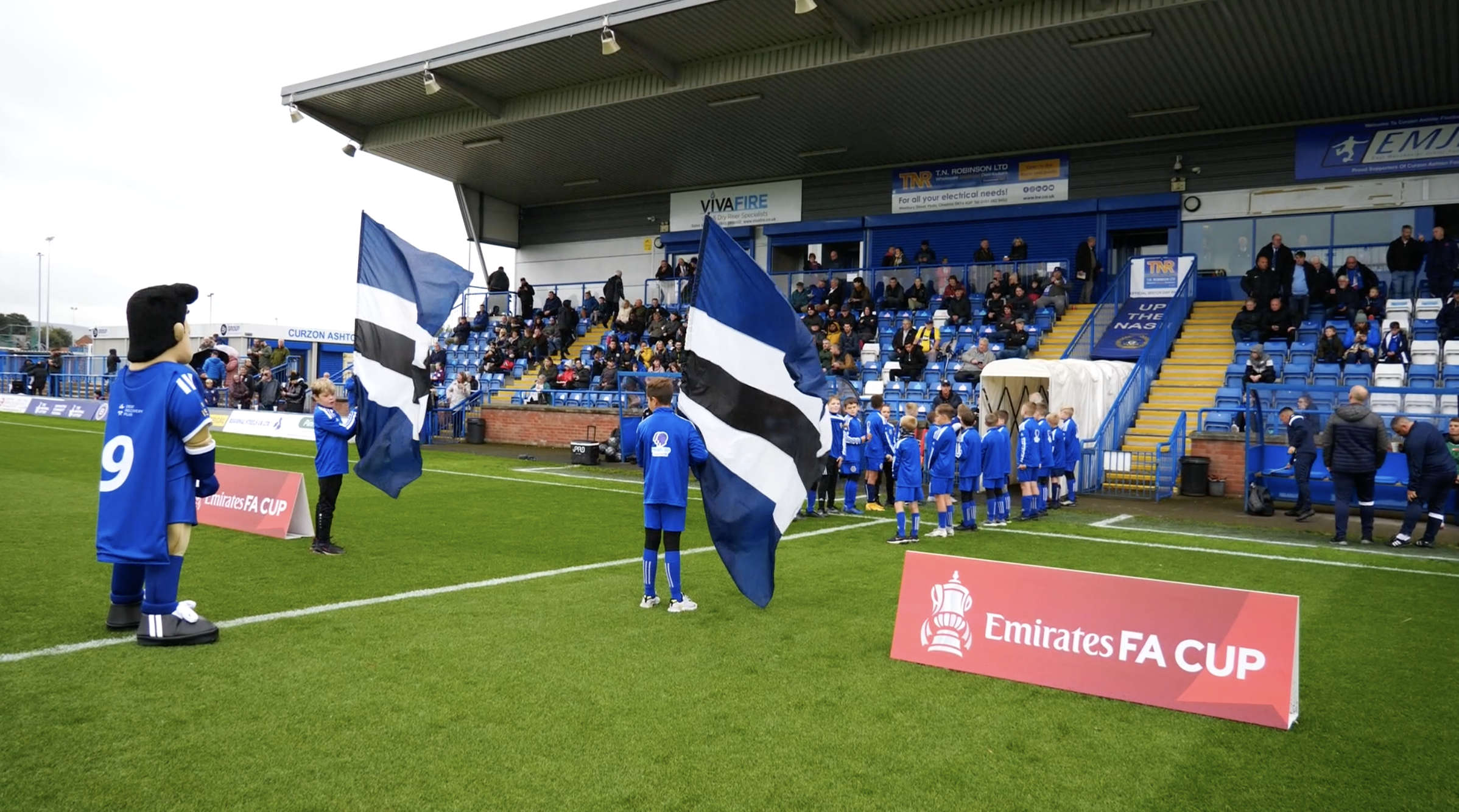 Curzon Ashton manager Steve Cunningham is appealing to the local community to back his side this season.
The Nash are currently third in the National League North and secured their place in the FA Cup fourth qualifying round with a 4-0 win over Cleethorpes Town last weekend.
The result extended Curzon's winning run to six straight victories and suggests that Cunningham, currently in his second season with the Nash, has assembled a squad with lots of promise and the potential to deliver success.
The attractive football and positive results have been rewarded with a slight increase in attendances, however Cunningham believes more noise could - and probably should - be made during home fixtures.
The former Colne boss wants to make the Tameside Stadium a fortress this season and feels a better atmosphere can make that a reality.
Speaking to Reporter Sport following the victory over Cleethorpes, Cunningham said: "We can't make this ground a fortress because we don't have the fanbase and the noise levels. There's a group of people in the far corner and a group of people here now that are trying to get it going. At 3-0 this ground should be rocking and then we score 4,5 and 6 and it keeps the adrenaline going. When we score 3-0 it's like a morgue.
"Because of the size of who we are and the openness of the ground, the chairman and the board of directors have been working tirelessly behind the scenes to try and give us as much freebies away as we can to try and get the crowd up but we're getting 200,300.
"Mossley are getting 700 and that's a credit to the town but we need that because this ground should be rocking. If we were Chester or Kidderminster or Darlington and you're winning 3-0 that crowd let you know about it and the players don't drop off.
"We're working hard to change that, but we really do appreciate the fans we've got they're amazing. Juniors are starting to come through and we're trying to create that family atmosphere so people will enjoy coming down.
"I'm very much about saying thank you to our supporters and if people make the effort to come and watch my football team then I'm going to say thank you and the players will always go and say thank you. I did it in my last club, its real football and there's a personal interaction. We go and sit in the bar after every game with fans. Come and support us and we'll try and give something back to you on and off the pitch."
Given the club's flying start to the season, does Cunningham secretly have ambitions of gaining promotion this season? "It feels like it's an amazing time and it's one game at a time for us" he said. "I'm proud of the group and we want to change the culture of the club and win matches.
"The FA Cup is not a priority to me, I've always said from day one as a manager that it never will be whichever job I go into. My responsibility to the football club is to try and be one of the best teams over the 42 league games because that's where we want to be. For me I want to win football matches but I do understand the responsibility we have to bring in funds."