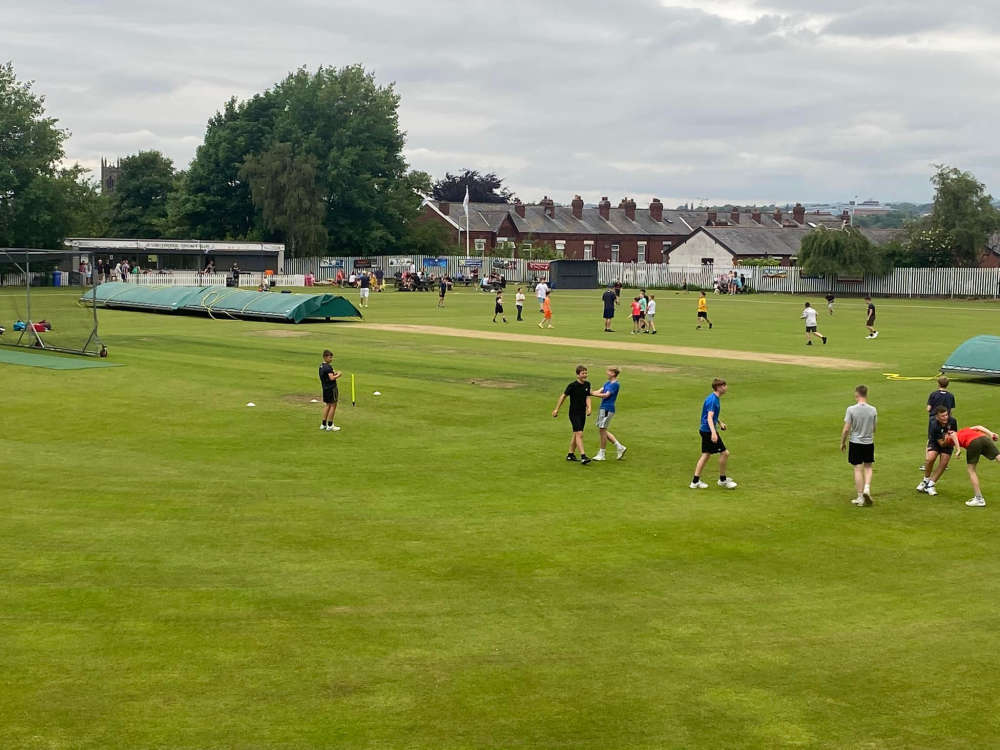 They say children are the future - and that's certainly the case at Stalybridge Cricket Club.
Thanks to the efforts of second team captain Adam Harwick, the club, based on Gorse Hall Road, has a thriving and successful junior section, which is growing from strength-to-strength.
As part of the club's restructuring process, it was decided that a junior setup was desperately needed to give the club a solid foundation for future growth and potential success.
Now, 16 months after establishing the section, Gorse Hall Road is a hive of activity with no less than three junior sides representing the club at Under 11, Under 13 and Under 15 level.
Such has been the reaction from the local community, and with more juniors flocking to the club, there are plans to expand even further next season, with two, Under 13 squads in the pipeline.
However, the club's appeal has caused a few logistical problems as the current netting facility, which is a major part of the training process, is not up to standard and able to accommodate such numbers.
It has therefore been decided that a new, two-lane structure will be assembled as part of the club's vision - but only if they can successfully achieve a fundraising target in collaboration with the local community, the English Cricket Board and numerous grants.
An intense eight-week period of fundraising will officially be launched this Saturday (23rd) at a Hawaiian themed party.
Speaking to Reporter Sport, second team vice-captain, Phil Hammond said: "We're looking at a cost of about £45,000 for such a facility, which will be used by all age groups and is desperately needed.
"We've got some grant applications that we're getting on with, and alongside that we've set a crowdfunding target, approved by the ECB, that will be matched if we can reach it within the eight-week period.
"To kick-start the process we have the Hawaiian party on Saturday, which will include a T20 fixture at 1pm, followed by the party, which includes cocktails, a coconut shy and DJ, from 4pm.
"It's going to be a real family occasion and something the club is excited about. We've also got a number of other fundraisers planned to further spread the word and generate money."
Phil said the club's rapid growth can be attributed to a real group effort, however he reserved praise for second team captain Adam Harwick, who spearheaded the junior revival and found his efforts rewarded with a prestigious honour at The Point, Old Trafford - the home of Lancashire Cricket Club. Phil said: "It's definitely a club effort, but a lot of praise has to go to Adam and the way he's gone about it.
"His enthusiasm, drive and organisation has been fantastic.
"He's pretty relentless in what he does. Even during the winter he organised training indoors and indoor matches on Sundays for the juniors.
"It was great to see him collect the ECB Connecting Communities award in 2021 - he deserved it.
"The club is definitely heading in the right direction, and if we're successful in securing the funding needed to build the new nets, we will only become stronger."
The club's first team currently occupies third spot in division three of the Derbyshire and Cheshire Cricket League. There is an absence from league action for the time being as the T20 competition takes place - continuing on Thursday night with a trip to Newton, followed by a home clash against Dove Holes on Saturday.