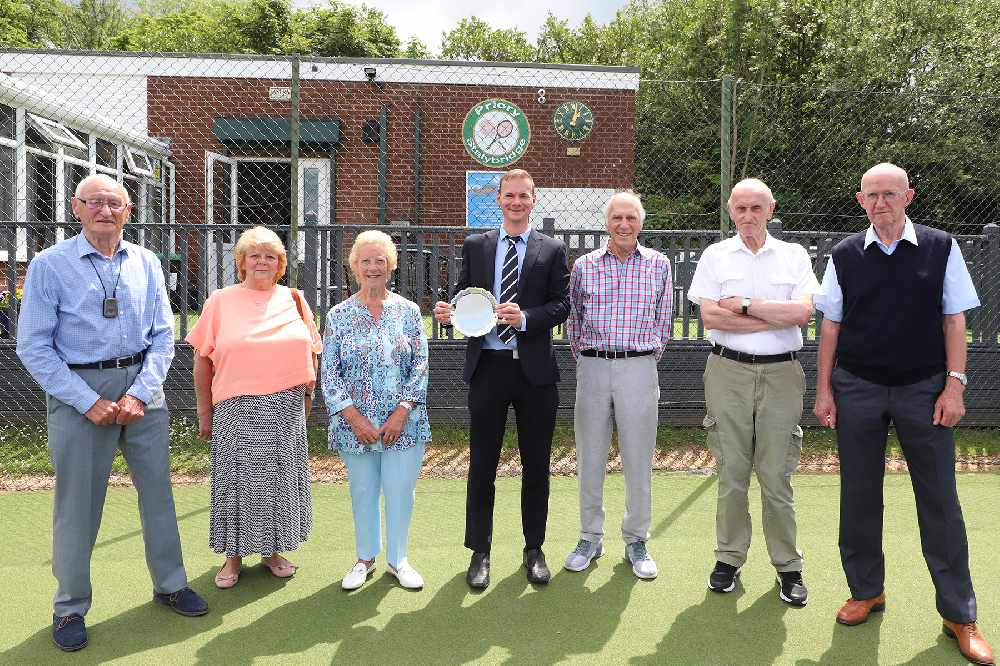 A tennis club was home to members old and new as the club was granted a prestigious award.
A Stalybridge Tennis Club was home to members old and new last weekend as the club was granted a prestigious award.
After years of development and success, Priory Tennis Club were named runner-up in this year's LTA Cheshire Club of the Year, news which was welcomed by the many dedicated members of the team.
Amongst the hundreds of clubs in Cheshire, the recognition of being a commendable club is an 'honour' for Priory, which have worked hard to transform the courts in recent years. During their celebration for this award on Saturday (19 June) members of all experience were gathered.
With players such as Jack Millin who has been at the club for 60 years and Robin who has graced the team since 1952, Priory is home to some inspirational tennis players, creating a breeding ground for success and achievement.
Priory are also rapidly approaching their centenary which will take place in July and are continuing to develop the club to guarantee a prosperous future.
Priory Tennis Club have recently become affiliated with Tameside Sport and Physical Activity Network, a collaboration which chairman Nick Holmes says has been 'a huge help' in funding and activities for the club.
"We've got a new disability group that we're just starting and we've never really had the capacity with coaches however we have now expanded our coaching team so we have two other qualified coaches on board now.
"It drives home again that anyone is welcome here and the group that now come down are really enjoying themselves," he says.
Priory is also supported by a fantastic committee which aid the club in many ways. The Stalybridge facility have had a successful journey so far which will hopefully continue for many, many years.
Photos by Nigel Wood.
Want more local sports stories?
Head to https://www.questmedianetwork.co.uk/news/sport/ to see more of our coverage - from community and non-league football to local and county cricket, boxing, athletics, basketball, Esports and golf.