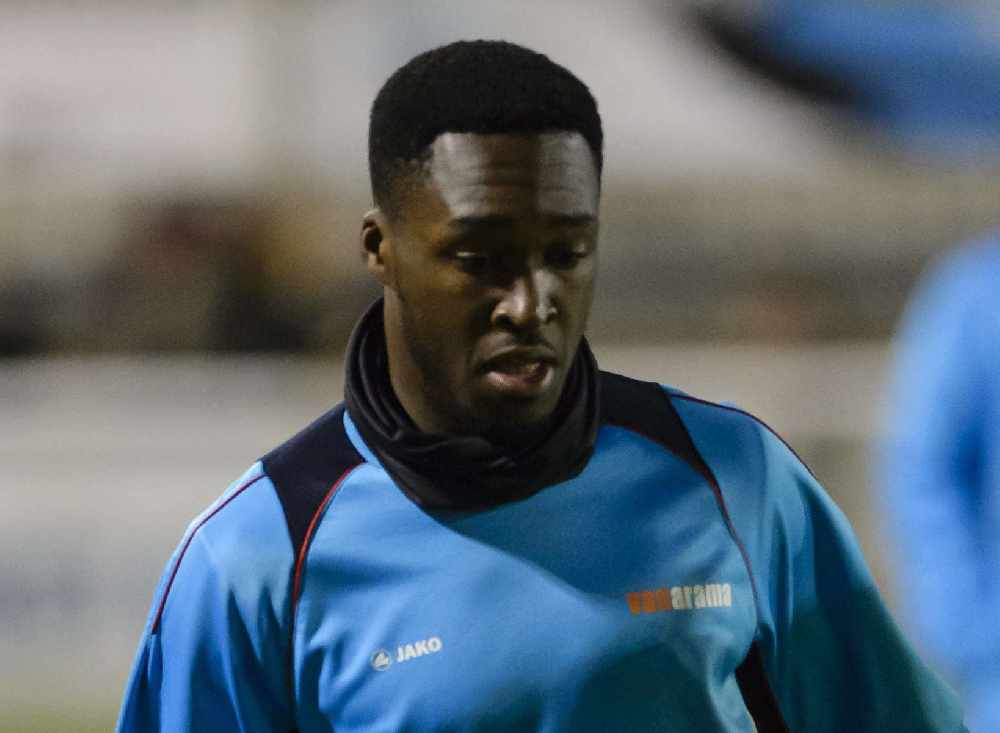 Stalybridge Celtic have confirmed that the club have accepted a bid from fellow BetVictor Premier Division side South Shields for the services of striker Darius Osei.
The 24-year-old has made a huge impact at Bower Fold this season, scoring 15 goals and registering seven assists in 26 appearances.
But he departs to link up with the Mariners, who are top of the table and on course for promotion to the National League North.
Osei netted twice against his new club for Celtic in last Saturday's 2-2 draw between the sides.
Celtic explained in a lengthy statement on Tuesday afternoon: "It is with a mixture of disappointment and delight that Stalybridge Celtic confirms that South Shields have made a bid for Darius Osei that has been accepted.
"On the one hand, we're obviously disappointed to let Darius leave as he's been prolific for the club since his return. On the other hand, firstly we couldn't stand in his way as he has openly stated that he wants full time football as he strives to return to the Football League, and secondly Darius could have walked, for free, at the end of April."
Chairman Rob Gorski commented: "First and foremost, I am a Celtic fan and so I am sad to see him go. But this is good business for the short to medium term future of the club and I mustn't be too sentimental about it. We would have lost him anyway and this is also giving Darius the opportunity to fulfil his dream of being a full-time professional.
"We will back Simon in trying to find another striker but we couldn't say no to much-needed money when in 12 weeks time he would have been a free agent."
Manager Simon Haworth added: "Darius has been a model professional since he's joined us. I thank him for performing to the level that he did. I wish him all the best and I expect to see him in the Football League in a couple of years."
Darius posted on Twitter:
Staly
I would like thank the fans, team mates, coaching staff, board and everyone involved at Stalybridge Celtics. You made me feel at home again since my return! Wishing the club the best of luck for the future. #UpTheCelts 👀 @StalyCelticFC

— Darius Osei (@juniordarius18) February 5, 2020
The club posted a thank you on Twitter:
Thank you, @juniordarius18 💙#UpTheCelts pic.twitter.com/hZPUmNaeUv

— Stalybridge Celtic (@StalyCelticFC) February 4, 2020
Former team-mate Stephen O'Halloran also tweeted:
All the best brother! Top player ⚽️🔥 https://t.co/uBepvecD5B

— Stephen O'Halloran (@StephenHally11) February 4, 2020
It comes just a few days after fellow forward Neil Kengni joined Marine until March 1.
Celtic - who are eighth in the table, six points adrift of the play-off positions - are in action tonight at home to one of the division's in-form teams in Gainsborough Trinity - who are 16th in the table but have won six of their last seven league games.
Osei has experience in League One from a previous spell at Oldham Athletic and has also played at higher levels with both Stalybridge and Maidstone United.
South Shields joint manager Lee Picton said: "We're delighted to bring Darius into the club.
"We've had him watched a number of times this season and he also really caught our eye in our earlier encounters with Stalybridge Celtic this season.
"His skill set is extremely well-rounded and at 24 years of age, we believe we can really help him to develop even further.
"It has been quite a long process over an extended period of time to try to bring him to the club but now we eventually have we couldn't be happier.
"We're absolutely positive that he will become a fans' favourite over hopefully many seasons to come."