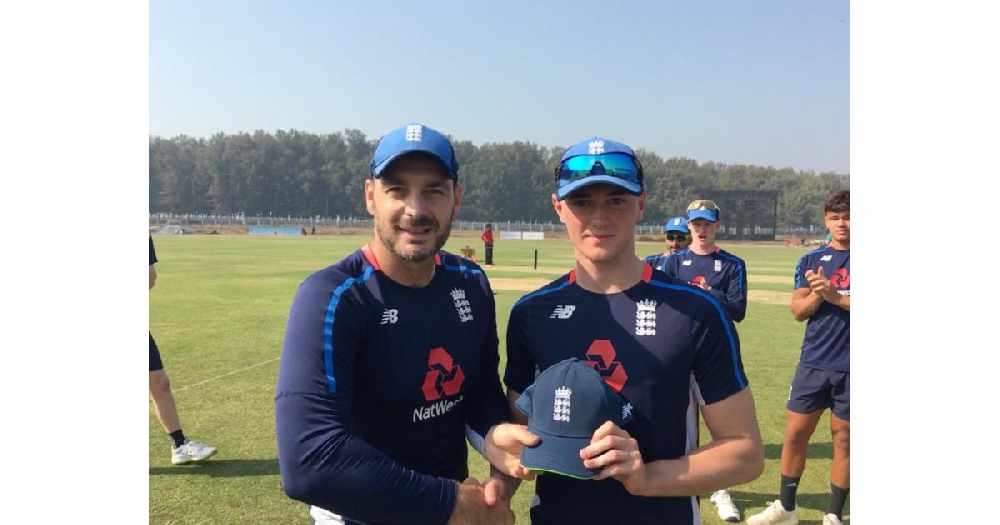 Hyde Cricket Club all-rounder George Balderson will captain the England U19s on their winter tour of the Caribbean.
Balderson had a fantastic summer with Hyde as they landed the Cheshire Cup, averaging more than 30 with the bat and claiming 22 wickets at 15 runs apiece.
He also enjoyed a successful season with the Lancashire 2nd XI and had the privilege of playing with England's all-time leading wicket taker Jimmy Anderson in two matches in August, as Anderson looked to regain full fitness.
After captaining the U19s in a home tri-series against Bangladesh and India, he will now lead the side when they take on the West Indies and Sri Lanka in December, as they finalise their preparations for the U19 World Cup, which will take place in January and February in South Africa.
It is a huge honour for the player, who also played a part in last month's Ashes' clash between England and Australia at Old Trafford, when he was named as 12th man.
With former England batsmen Ian Bell joining the U19s coaching team, Balderson will be working with a player who had enjoyed an outstanding career, playing 118 Test matches for his country.
England's first game in the tournament is on December 6, when they play Sri Lanka in Antigua.
By Matt Hewitt