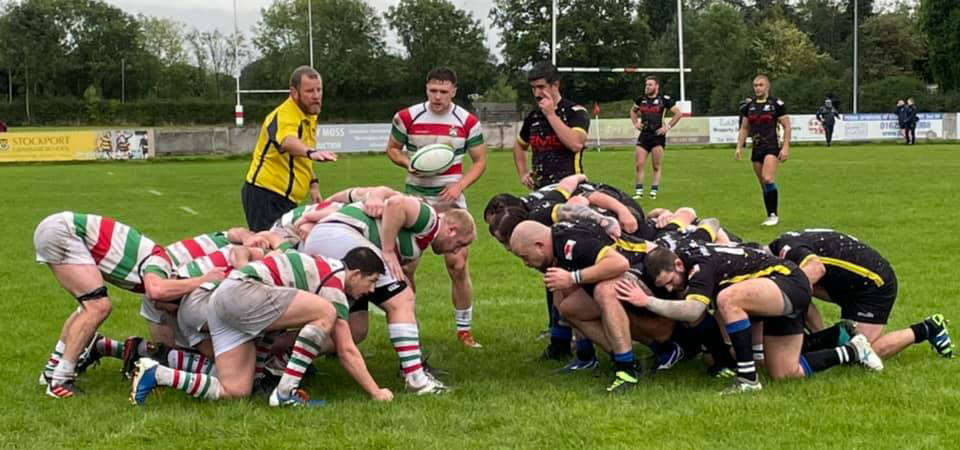 Our rugby union sides will be hoping to crack on this Saturday following an interrupted round of fixtures last weekend due to the bad weather.
In the ADM Premier Division, Aldwinians were scheduled to make the trip to Burnley but the game was postponed due to a waterlogged pitch. Fortunately, Oldham did manage to return to the pitch and made the journey to Liverpool Collegiate. However, they returned on the end of a narrow 13-12 defeat, which leaves the club eighth in the table having won four and lost nine.
In the ADM Division One, Dukinfield's game at Colne and Nelson was postponed, whilst Ashton made the trip to Birchfield and were downed 19-8. The Gambrel Bank outfit are now sixth in the table having won four and lost six.
Glossop were scheduled to host Wilmslow at Hargate Hill, however the elements prevented them from doing so. The Hillmen will be hoping to finally get back to action this weekend with a trip to Birkenhead Park, who are seventh in the table, one place and six points below Glossop.
Here are the full fixtures for the upcoming weekend.
Saturday
Rugby Union
ADM Premier Division: Aldwinians v Didsbury Toc H, Burnley v Liverpool Collegiate, Ormskirk v Oldham, West Park v Liverpool St Helens, Widnes v Fleetwood, Wigan v Eccles
ADM Division One: Birchfield v Clone & Nelson, Liverpool Medical School v Dukinfield, Marple v Old Bedians, North Manchester v Clitheroe, Ruskin Park v Bury
North One West: Birkenhead Park v Glossop, Douglas v Bowdon, Kendal v Penrith, Stockport v Manchester, Vale of Lune v Broughton Park, Wilmslow v Carlisle, Firwood Waterloo v Altrincham Kersal