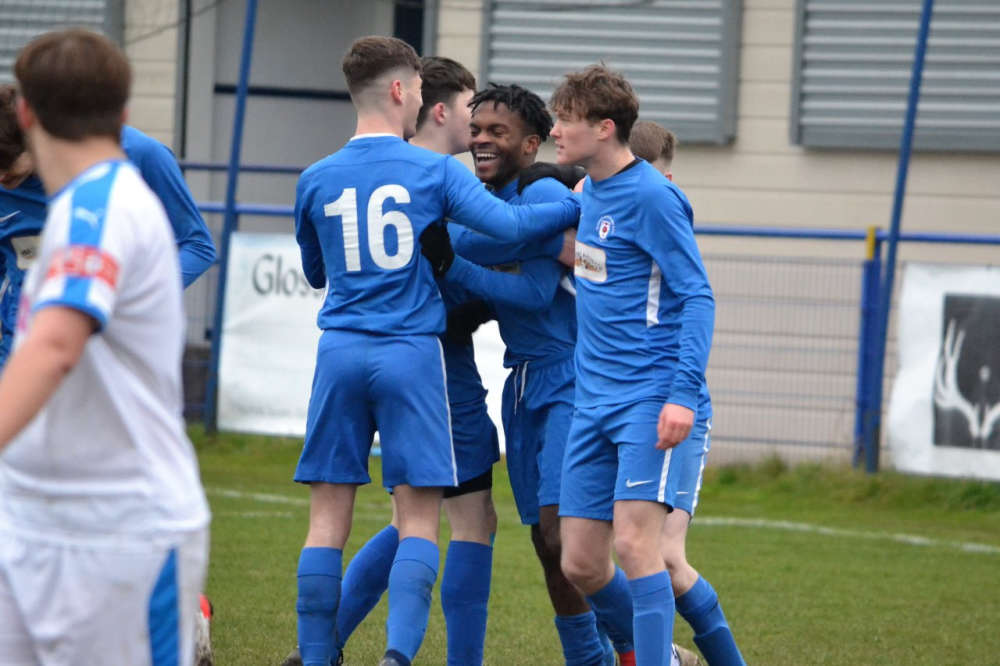 NWYA Game 10: Glossop 1-0 Bootle

The blues started brightly against a side who had run out comfortable winners away, physically strong and competitive, everything Glossop expected.

A great early chance fell to Shucks who shot wide but a good sign of things to come. With only a few minutes on the clock the Bootle 9 challenged for a ball and upended Orly who went down winded and with bruised ribs.

A quick change, bib and warm up saw Prince make his debut for the blues, having played Saturdays and for the 21s this season.

Bootle offered some good wide play and threatened a number of times but some last ditch defending from the back three (Sam Dawson impressing on his return after over two months out) and good handling from Prince kept Bootle at bay .

The midfield put a shift in with Harry LR driving the team on, Jo Jo following suit with his best game of late and Harry V creating openings and getting three decent shots off as requested by his gaffer.

Shucks' pace and work rate, combined with Joe as tenacity and strength might not be a classic front two pairing, but they gave their all for the shirt and application that is to be admired.

Callum, skipper for the day, found space on the left and came close but the game ebbed and flowed to half time.

GNE were first out, ready to go and saw their best passages of play as both Cole and Callum got forward and Harry LR continued to show his fitness and strength in midfield. Jo Jo and Harry V often combined to win the ball back and Shucks was caught narrowly offside on a couple of occasions as Glossop tried to break through.

Bootle were tough and threatened from corners ( Jo Jo off the line ) and free kicks that started to come as tired legs saw Glossop concede some dangerous set plays.

By this stage frustrations were creeping in mostly and some very late challenges went unpunished ( a real shocker on Harry V ) and cards came out for both sides .

By this stage Taylor was on for Cole at right wing back, Fergal for Joe A with Charlie's turn to come for Harry V off crock.

These changes did add renewed energy, Taylor working hard and Fergal offering something different further forward. The breakthrough finally came as Harry LR was felled in the box, a dead leg proof of the contact and Shucks stood up and Cooly finished to great applause at Surrey Street.

Credit to Bootle who took the opportunity to attack from kick off and scored a scrappy goal - a valuable lesson learned in switching on . A final chance, Fergal to Harry to Callum with possibly too much goal in front of him sent over before Glossop saw out a challenging last few minutes with Bootle throwing everything forward which Prince punched, parried or headed away to safety aided by some resolute defending give GNE a much needed point which might of been much more !