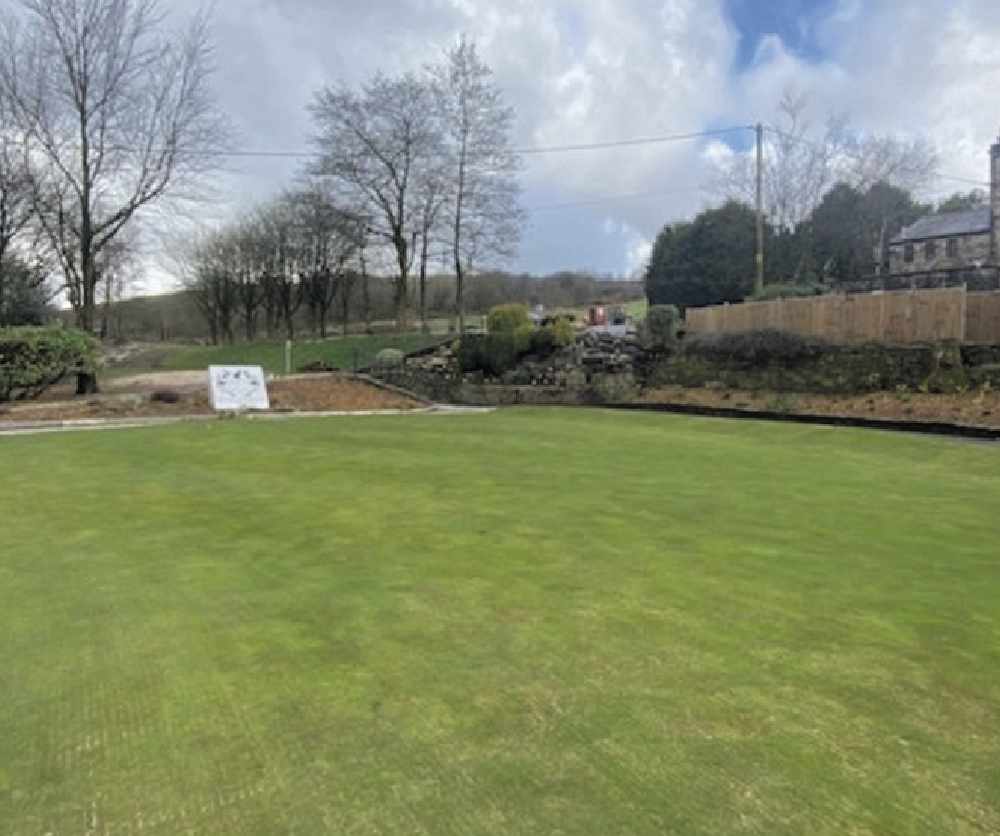 Volunteers play a key role in sports clubs and organisations throughout the country offering their skills, time and energy to a variety of roles in administration, organisation and physical efforts.
Golf clubs are no exception to the rule and most of them have willing volunteers who enjoy applying themselves to all sorts of jobs to improve their course and clubhouse facilities.
Saddleworth Golf Club is delighted to have a number of members who have applied themselves during the lockdown.
Saddleworth professional Andrew Earlam said: "All at the club would like to give a huge thanks to all of the volunteers who have made significant improvements to various areas of the club.
"These include painting the car park and other structures in the club and on the golf course and I would like to offer special thanks to Geoff Allen, John and Ann Walsh, Matthew Chapman, Phil Bennett, Paul Black and various groups of members and committee members for their excellent efforts."
Denton ladies were back in action in an 18-hole Stableford and it was a walk in the park for Sue Thompson with 33 points, three more than Wendy Pollit and Hazel Hathaway.
In the nine-holer it needed a cpo on 13 points to see Phyllis Carnie in top spot from Joyce Vernon.
Saddleworth's men returned to competition in a BB Stableford, led in with an impressive 47 points from Jon Barnes and David Royale after a cpo with Lee Warburton and Peter Gill.
The hot pair of Alan Squires and Nick Kerin posted a fine haul of four 'Twos'.
A two division Stableford for New Mills men saw division one topped by Alan Forbes after a cpo on 39 points from Steve Kirkham.
Ian Pulley was out on his own in division two with 40, two more than James Ignotus and Rodger Mycock.
Steven Rogers was untouchable in a Sunday Stableford at New Mills posting 38 points, four more than Leon Telford.
There was plenty of action at Ashton with a BB Stableford seeing T Edwards and N Walsh win a cpo on 43 points from A Kiami and P Newton.
In a Yellow Tee Stableford, Paul Lavis cruised home with 39 points, four more than Phil O'Brien.
Ashton Seniors three division Stableford had the divisions topped by Phil Hibbert 33, Keith Jones with a massive 38 and David Mackinnon 34.
The draws have been made for the final two Inter Club Knock Out Tournaments for the Manchester and District Golf Alliance, the biggest organisation of its kind in the country.
They represent opposite ends of the golfing spectrum with the Men's Seniors KO and the BMW Junior Team KO.
The Seniors competition has grown in strength year on year and Manchester Golf Club will again stage finals day.
The current holders are Chorlton Golf Club and they have a bye into the last 64 in round one.
Local teams in action in the preliminary round are: Ashton-under-Lyne v Hindley Hall, Stamford v Crompton and Royton, Brookdale v Worsley, Cavendish v Glossop.
Getting byes into the last 64 are: Denton, Dukinfield, Fairfield, Saddleworth, Werneth, Werneth Low.
The Juniors KO will see the final again held at the traditional venue of Lowes Park and holders Ringway GC will visit Bramall Park in round one.
Action for local teams sees: Brookdale v Fairfield, Crompton and Royton v Dukinfield, Denton v Ashton.
The only teams with byes into round two are Dunham Forest and Warrington.
The Balfour and Houldsworth Committee, which is run by volunteer members from local golf clubs, have been organising top open competitions since 1897 for members of over 175 golf clubs within a 25-mile radius of Manchester Town Hall.
They have some of the finest golf trophies for the entrants to win in four competitions in the coming season.
In 2020 they did superbly to reorganise the competitions to allow them to take place despite the Covid problems endured by many golf organisations.
This season's competitions begin with a men's singles medal for the coveted Balfour Cup which is hosted by Davyhulme Park Golf Club on May 9.
Next up is the Houldsworth Cup, a BB Bogey for men at Bury GC on June 13.
The GS Lancashire Cup for mixed players has gained huge popularity since it changed to a Team of Four players and Leigh GC will be the hosts on July 11.
This competition is not included in the 25-mile radius and in 2018 it had a couple entered from South Africa.
The season concludes with the Seniors Balfour Cup at Denton GC on August 12.
B and H secretary David Haley is reminding players to book early for the competitions which can be done on line via the website www.balfourandhouldsworth.co.uk.