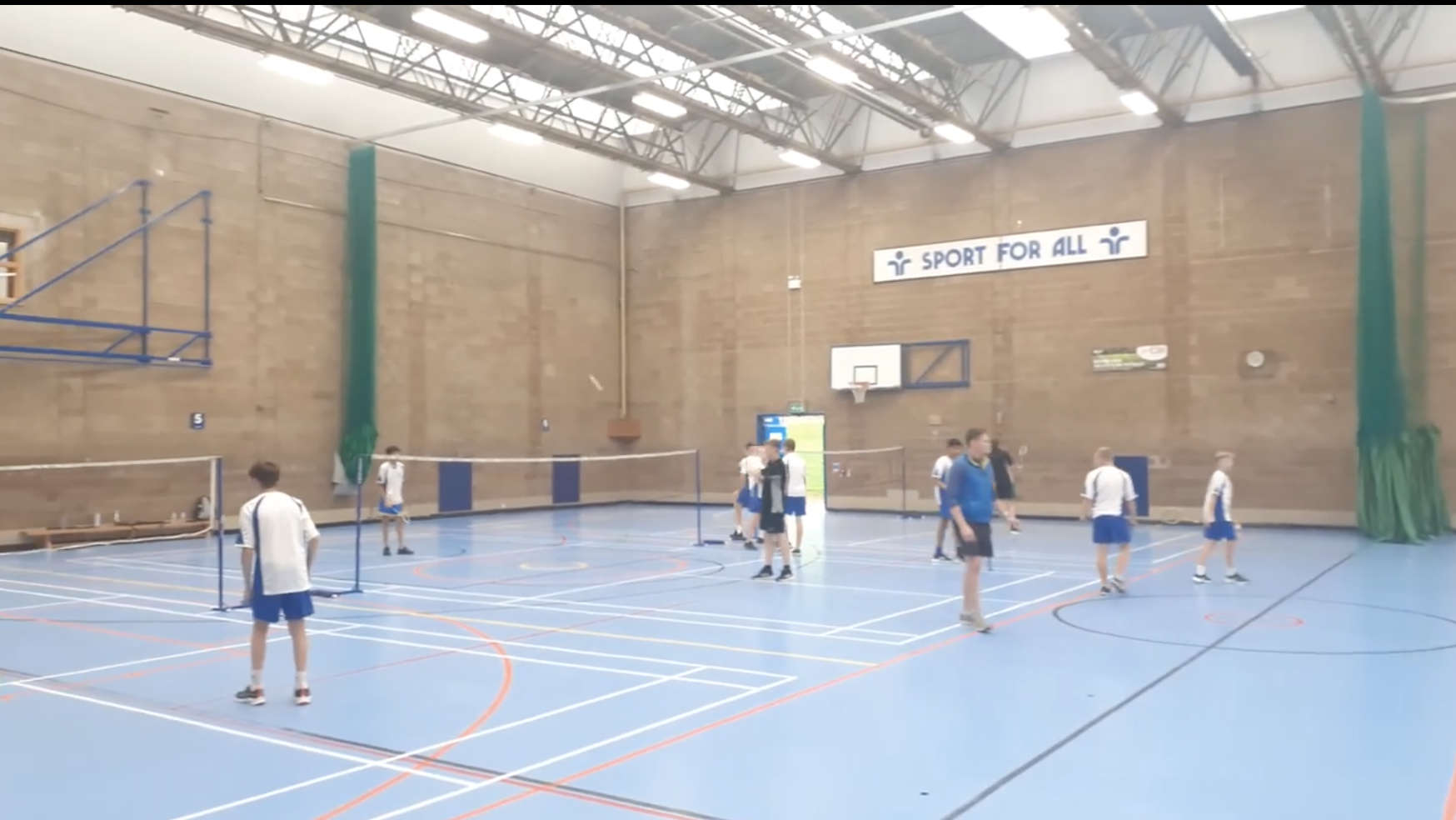 Competitive school sport has finally returned following the frustration caused by Covid-19.
The first week of the year 10-11 badminton competition, coordinated by the Tameside School Sports Partnership, has been taking place at Alder Community High School and Copley Academy.
Emma Toone, School Games Organiser, said it was great to see pupils engaging in competitive sport and is looking ahead to the future as more competitions, including netball and football, are set to take place over the coming months. "This is an exciting week for us as we see a return to live events. There has been a real buzz and excitement from the schools as they look forward to competing again. This year we will be aiming to support schools with their return to PE and school sport and we will still be offering virtual events to help the engagement and encouragement of all pupils to get active again."
Reporter Sport will, as usual, be covering the events this year and featuring them in print, online and on air via Tameside Radio.
Competitive school sport has finally returned following the frustration caused by Covid-19. The first week of the year 10-11 badminton competition, coordinated by the Tameside School Sports Partnership, has been taking place at Alder Community High School and Copley Academy. Emma Toone, School Games Organiser, said it was great to see pupils engaging in competitive sport and is looking ahead to the future as more competitions, including netball and football, are set to take place over the coming months. "This is an exciting week for us as we see a return to live events. There has been a real buzz and excitement from the schools as they look forward to competing again. This year we will be aiming to support schools with their return to PE and school sport and we will still be offering virtual events to help the engagement and encouragement of all pupils to get active again." Reporter Sport will, as usual, be covering the events this year and featuring them in print, online and on air via Tameside Radio.

Posted by Tameside Reporter on Monday, September 13, 2021