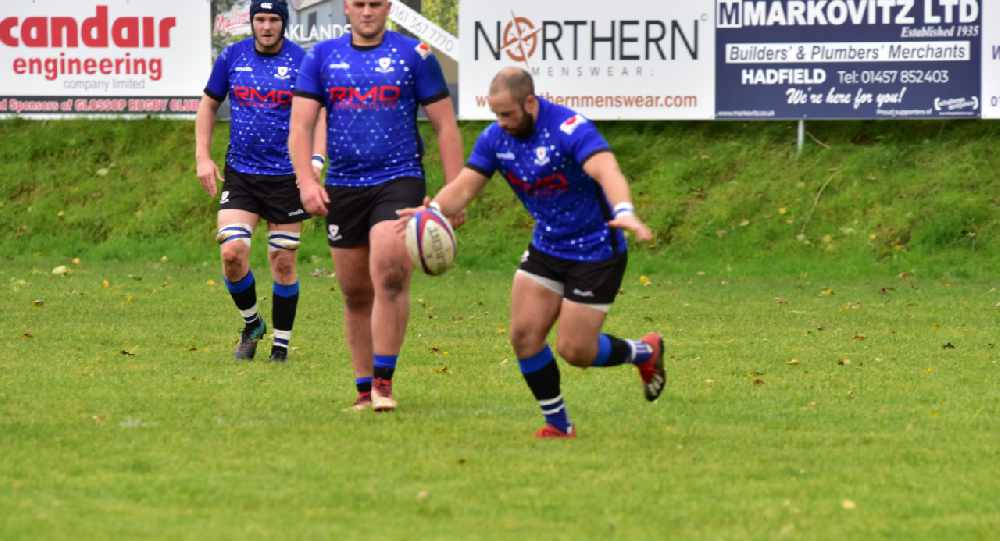 On Saturday third place Glossop were due to face Aspull at Hargate Hill, looking to keep the pressure on the top two in the league.
However the fixture fell victim to storm Dennis, along with a number of other fixtures in the division.
The second team were more fortunate, however, and their fixture away at Fylde third XV went ahead as planned, despite the poor conditions.
A strong performance saw Glossop return from the west coast with a 24-5 win, which saw them maintain second spot in a tough division, which they were only promoted to last season.
Tries on the day came from Jonny Burgreave, Tom Benbow, Jack Bailey and ever improving youngster Cole Johnson. Billy Whiston kicked two conversions.
Elsewhere, the First XV are currently three points and nine points behind second and first place respectively, although they do have a game in hand over their rivals, and still have to play them both before the end of the season.
Last weekend they were dealt a set-back when they succumbed to their second defeat of the season, losing narrowly away at Anselmians.
In recent weeks Glossop have been marred by a number of injuries / unavailability throughout the first XV squad but the recruitment in the off season is paying dividends and hopes are high that they can still achieve promotion to the North One West league.
With just over a third of the league season remaining, the Hillmen have nine remaining fixtures, six of which are on home turf and only three away to Bolton, Eccles, and a highly anticipated visit to second place Rochdale, who held Glossop to a 9-9 draw at home in December.
Through their remaining fixtures, Glossop will be doing what they can to improve on their 82% win rate, in a season where they have so far accumulated 75 tries , scoring on average 29 points and conceding 15.
Next weekend Bolton visit Hargate Hill in a rearranged fixture, which is of course, is the long awaited game in hand. A game that Glossop must win in order to leap frog second place Rochdale and get back to the position in the league where they ought to be. The Lancastrians have struggled for form recently and have found themselves slipping to the wrong end of the table. Glossop, however, are only too aware of the threat the opposition pose, after the Hillmen were lucky to take two points from a hard fought draw when Bolton visited last season.
By D. Morris