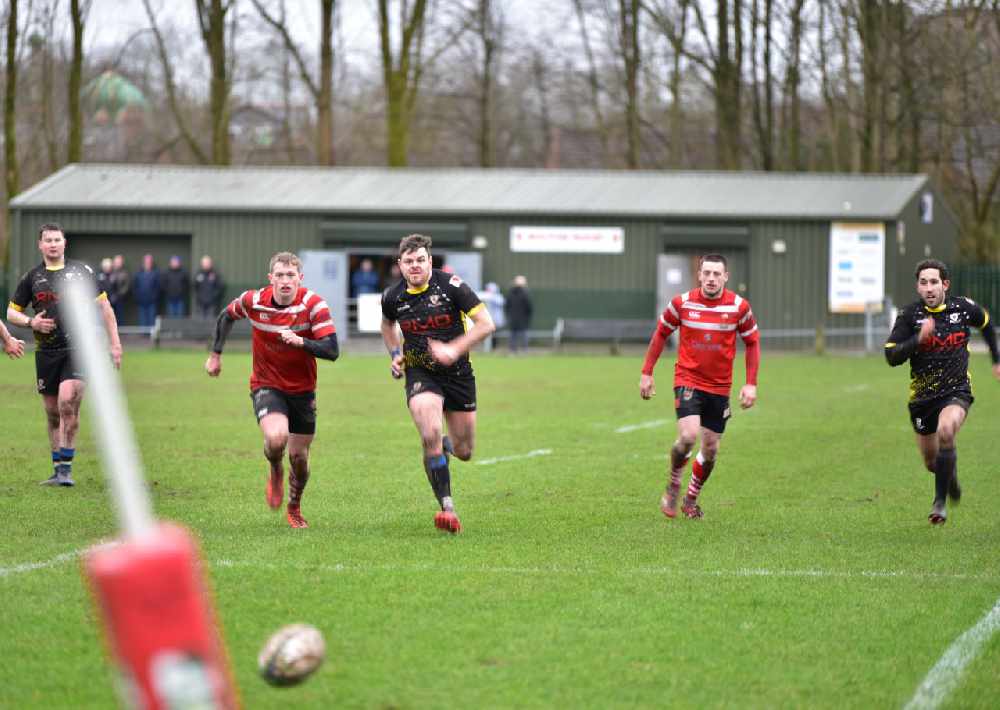 North Two West: Bolton 20-39 Glossop
With the Hargate Hill pitches suffering at the hands of the weather gods, the decision was made to switch Glossop's fixture to Bolton's Avenue Street ground, which was in surprisingly good condition given the recent heavy rainfall.
It was a challenging day for the Hillmen, who struggled in the early stages but would eventually run out comfortable winners, eventually breaking down the spirited home team.
After the first quarter, Glossop trailed 10-0 following a converted try and a further penalty and were struggling to gain a foothold in the game. The conditions in the first half were terrible, with Glossop playing into driving wind and hail for the most part. However, they were able to break the deadlock when prolonged pressure on the Bolton line resulted in a penalty try for Glossop, with the same incident also seeing Bolton temporarily reduced to thirteen men when the match official showed two yellow cards.
Bolton were unfazed, and soon extended their lead to 15-7 with a further try. However, the last ten minutes of the first period would belong to the visitors as Glossop kicked into gear scoring two tries via Lewis Winterbottom and Rob Sonczak, getting to half time leading 15-19.
Glossop were hopeful that with the elements in their favour in the second half they could kick on and take the game away from the hosts. However, Bolton had other ideas and soon regained the lead when a loose ball was fly hacked through and they won the foot race to cross for an unconverted try, 20-19.
Unfortunately for Bolton, this would be their last score of the day and in the final thirty minutes Glossop were able to pull away and score four unanswered tries against a tiring home defence.
Damien Chabas crossed for his fourteenth try of the season, followed by scores from Zak Round, the impressive Adam Mallinson, and finally a try from Chris Sonczak as he chased a clever dribble kick up the line by Tom Dearnaley.
This was a pleasing and much needed five points on the road for Glossop, ground out in very testing conditions. The foundations were laid by the forwards who were dominant in both the scrum and line out and the backs were able to attack well from this platform. Lewis Winterbottom was named the man of the match, but in reality this was a dogged full team performance on a day when the Hillmen didn't have everything their own way.
By O. Barkley