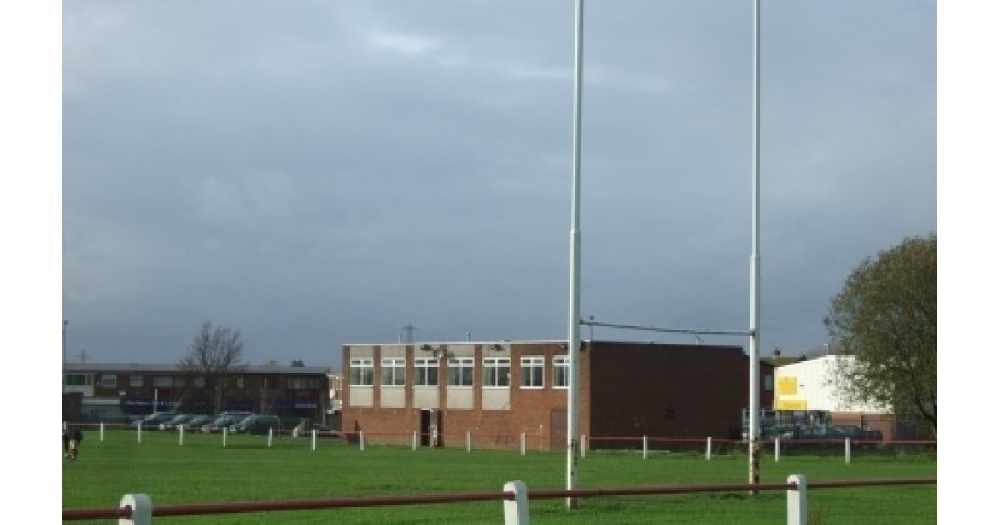 ADM First Division: Ashton 23-14 Colne & Nelson
The pitch at Gambrel Bank was in surprisingly good condition considering the monsoon conditions of the previous week, but with a howling wind at their backs Ashton were soon on the wrong end of two early blows. Just five minutes into the game Gaz Cardwell received a rather innocuous yellow card and he'd not long departed for his ten minutes on the sidelines when the visitors went into an early lead with a converted try.
At this stage the home side had rarely left their own 22 metre area, but they took the initiative from the restart, forcing their opponents back until they made a breakthrough with a Sean Thorley try. Just three minutes later they were further ahead. A telling interception by Cardwell was followed by some quick incisive passing which fed the ball out wide to the right where George Guerlin had the legs to outpace the Colne defence for a try in the corner.
Heavy rain squalls were now adding to the difficulties facing both sets of players and it was hardly surprising that this led to a bout of scrappy play, reprieved only by a successful Tom Costello penalty not long before half time which gave the home side a 13-7 interval lead.
Fortunately for both players and spectators alike, both the rain and wind dropped in intensity for the start of the second half and Ashton were well on top for the first quarter hour. With the odd gust of wind still capable of causing problems they kept the ball in hand and every player on the Ashton side played a part in maintaining the pressure which eventually saw the ball worked to the left where Josh Pattison squirmed in at the corner.
Colne defended admirably as the home side kept driving forward, but eventually after a series of penalties had been used to launch attacks on the line, prop forward George McCallum drove over for a fourth Ashton try.
Little had been seen of the visitors' attacking skills since early in the game but they roused themselves from their defensive duties as the game drew toward its close and an incisive raid on the Ashton line was rewarded by a second try, speedily converted by a drop goal.
The home side were forced back on defence for the time that remained but they showed no sign of cracking again and they finished as worthy winners, leaving coach Chris Partington well satisfied, especially as he'd been able to hand a first team debut to yet another of the Senior Colts, Charlie McCallum joining brother George for his first senior game.
By Ian Crickett