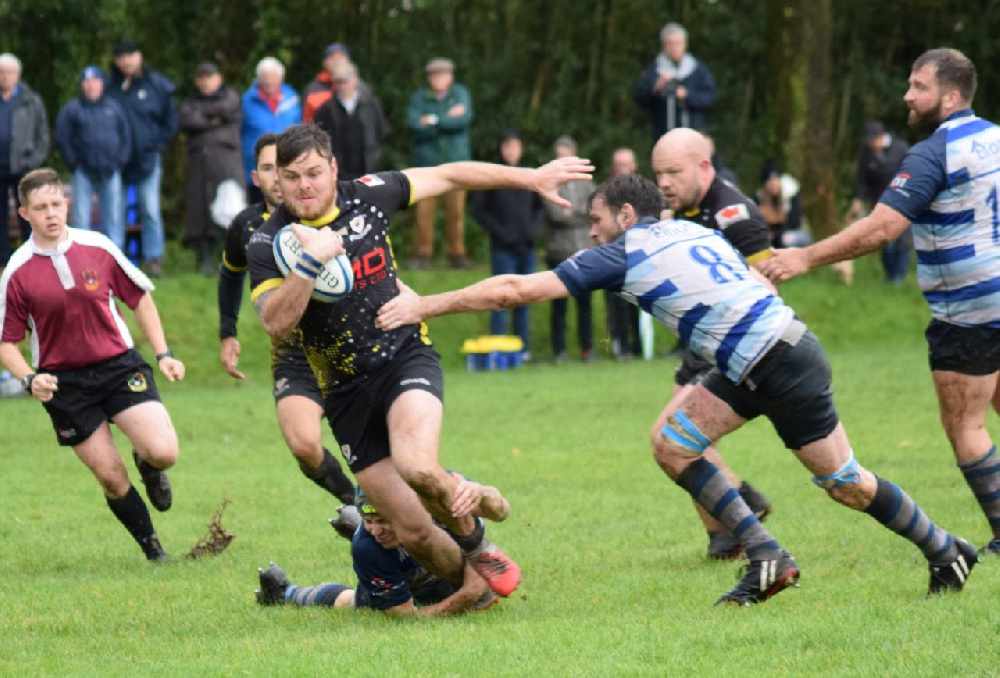 After nearly a year of nothing happening, excitement is steadily building ahead of the return of rugby union to Hargate Hill.
Tuesday evening last week saw the return of rugby training for Glossop Rugby Club at Hargate Hill, Charlesworth.
The club has waited a long time for such scenes having had their season cut short in April 2020.
And with some fixtures set for May against local teams in the club's new league, training has resumed whilst following RFU guide lines.
Training attracted a great mix of old and new players, with the majority in attendance arriving with experience from other clubs and a coupled previously competed in other sports.
The club will gradually return to the busy social hub it once was and those who use its facilities must follow the strict government guidelines.
As part of the easing to lockdown measures, up to six people can sit on an outside table to have a social drink from Monday, April 12. The club will open on that day from 17:00 until 20:00.
Afterwards, the club will be open each Saturday afternoon from 13:00 for up to six people on an outside table until restrictions are eased again.
To book a table, call Matteo Sassanelli, the club manager on: 07858 243300.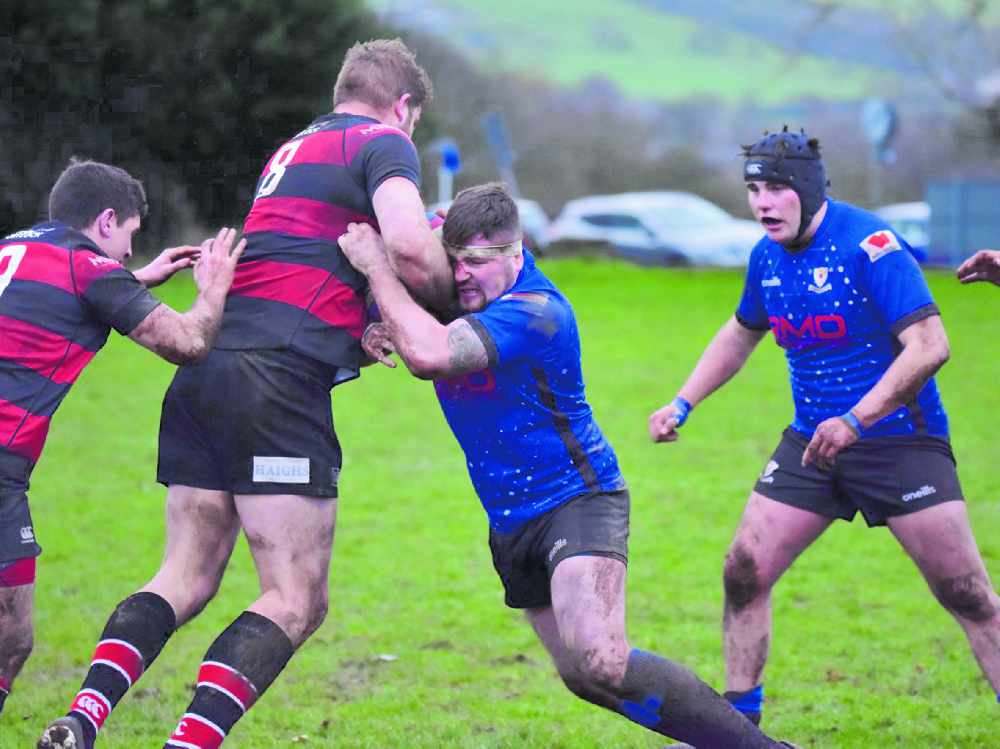 Following the club's return to action last week, club president Pete Thompson said: "I was privileged to witness the return of training at Hargate Hill this week and along with the excitement of familiar faces, I was indeed thrilled to welcome no fewer than nine new senior players to the club, not to mention the new recruits for the Amazones ladies team.
"This return had been anticipated for so long, and judging by the mood of the extraordinary numbers that turned up, the future for Glossop RUFC is certainly looking very bright.
"As set out by the Government and the RFU guidelines, we are fully committed to a safe and gradual return and our committee have ensured that we are fully compliant to the roadmap that lies ahead.
"The training will be continuing for the senior section and the ladies team every Tuesday and Thursday. The minis and juniors will be starting their training schedule on Easter Sunday. The club will begin in earnest to serve food in our extended outdoor area from the 12th April. Providing the roadmap is not hindered, meals will once again be served within the clubhouse from the 17th May and finally normal service will be resumed by the 21st June.
"During the whole month of May, there will be competitive games for both the first and second teams against opposition from our current league.
"If that isn't quite enough to bring back the smiles to all our players and members, I am delighted to announce that the club has just secured a long term sponsorship deal with Glossop Caravans. The future is certainly looking bright for the club and as I so often heard from players on returning back to training this week... 'Oh, it is so good to be back'.
"I think, we can all share that sentiment."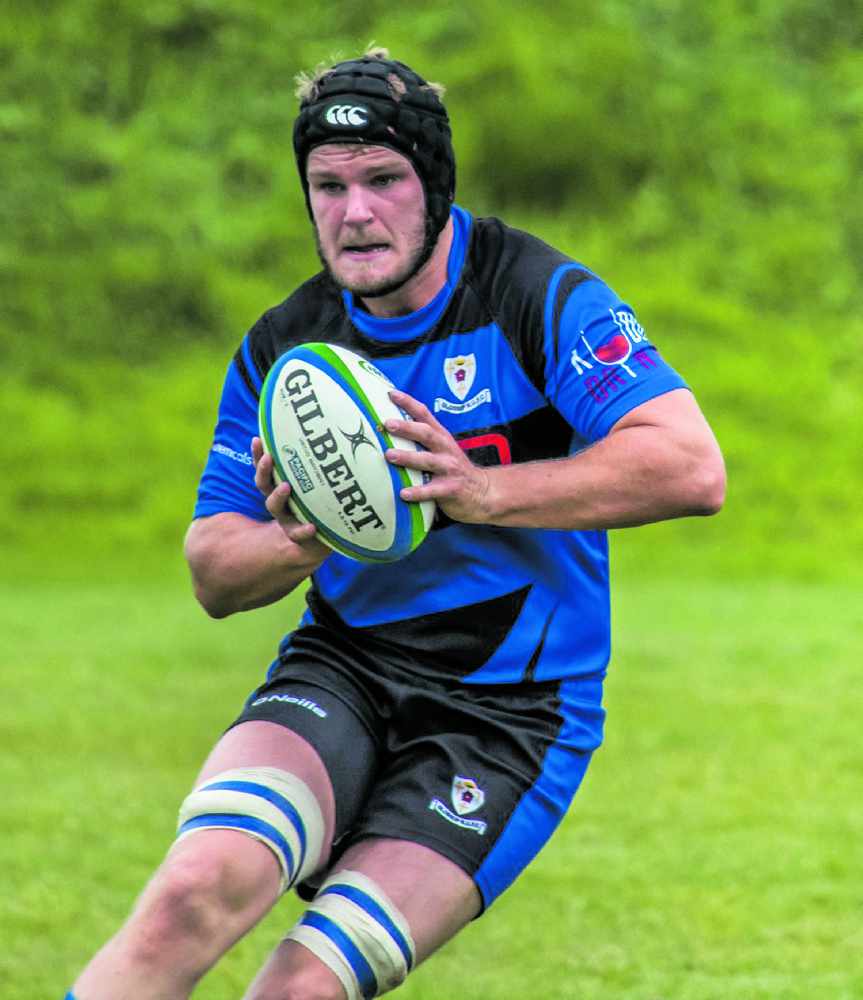 Meanwhile, director of rugby, John Openshaw said there is finally light at the end of the tunnel, whilst adding: "We returned to senior training, with restrictions, on Tuesday 30th March. It was great to have the players back feeling keen and enthusiastic about getting back to it. We are able to train without scrums or mauls at the moment. At the end of April, all being well, we will be able to play fixtures against other clubs with these restrictions in place.
"It is our intention to play in a "mini cluster" with Manchester, Stockport, Altrincham Kersal, Bowden and Manchester Metropolitan University. These games will start from the 1st May and run until the 5th June. We will enter a first and second team into these clusters. One of the teams will be playing at home whilst the other plays away. This will mean there will be rugby taking place every Saturday for five weeks at Glossop.
"We have also entered a Sevens squad into the Rascal Sevens at Bowden on the 24th July, which should prove to be a great day. We are hoping to get some good numbers to Bowden showing their support for the team and enjoying the hospitality that is notorious with this format of the game.
"We have been fortunate enough to attract a number of new players to the club, some new to the game and others that come with good reputations as accomplished players. The planned activities will give us a great opportunity to see these guys in action and start to gel into our team before the 21/22 season start in our newly promoted league.
"There is a real buzz amongst the players and coaches and we are keen to get back in action".
Glossop's ladies' team, The Amazones, has also seen an impressive rise in participation numbers, with 14 new recruits taking their total number to 27.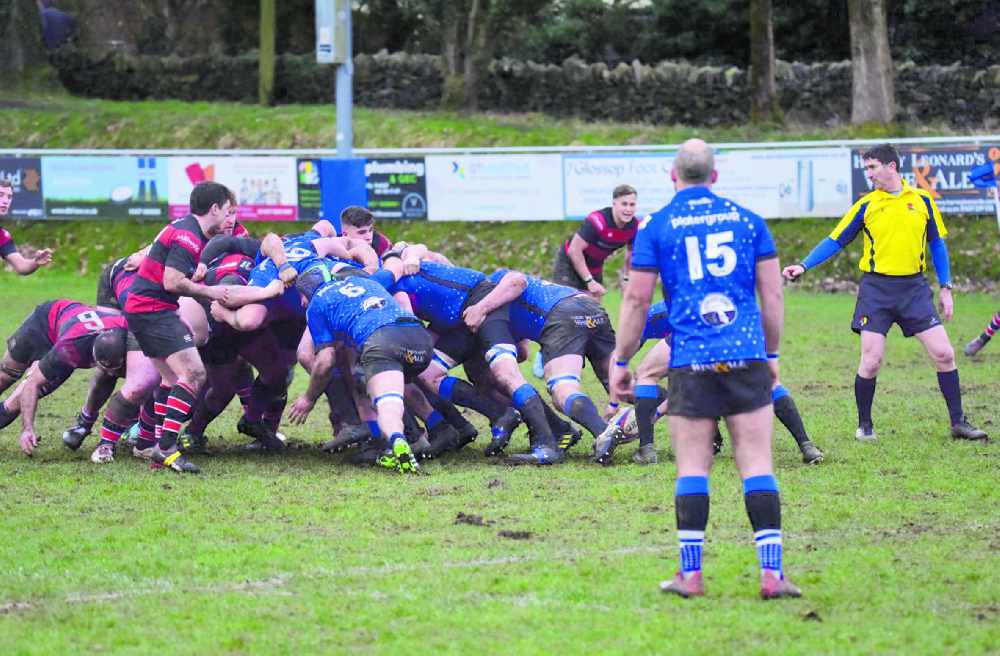 Amazones player Hannah James was delighted with the turnout, adding: "The rapidly expanding women's side train on Tuesday and Thursday at Glossop rugby club's Hargate Hill Lane pitches from 6.15pm until 7.30pm and always welcome new players. No experience or fitness level is needed. As a development team it's the perfect place to come to learn."
You can register your interest or keep track with the Amazones on Twitter @GlossopAmazones or you can call Hannah on 07734666418 or Katie on 07772041499.
Toby Colbourne, who coaches the Colts, said: "We have a thriving colts set up at Glossop, which includes groups 12 and 13 (U17's and U18's) and we are now back at training within the Covid guidelines on Tuesday and Thursday evenings from 7-8pm, and on Sundays from 1:00pm.
"We would welcome any lads if it is for the fitness/camaraderie side of things, or serious about playing games.
"This age group is a transition period from the juniors to the seniors, so we have a lot of interaction with the senior coaches and players to make the next step less daunting and as easy as possible, all with the Glossop family behind you.
"We play in the Halbro NW Colts League with the season due to start in late September, hopefully without restrictions. We are all looking forward to it. If you would like to get involved, please do call me - Toby Colbourne 07734 174 633 and I will be able to assist."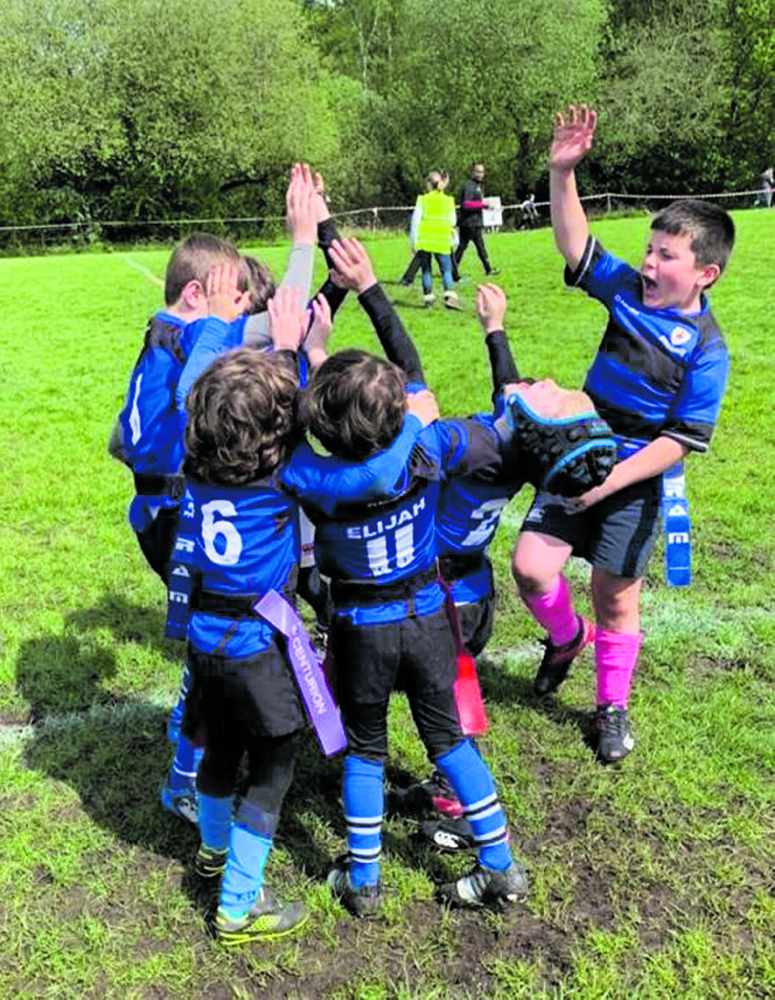 A representative from the junior section said: "We go again" - Our young players are raring to be back at Hargate Hill. After nearly a year without rugby, they are looking forward to connecting to their team mates, and learning the new aspects of the game as they progress through the age groups. Most of all though, they will again be having fun, mucking about, screaming, laughing (and dare I say it, getting fitter without realising it!). Please contact the Mini & Junior Chairman for details of training at: grufcmj@gmail.com . All children are welcome regardless of experience or ability.