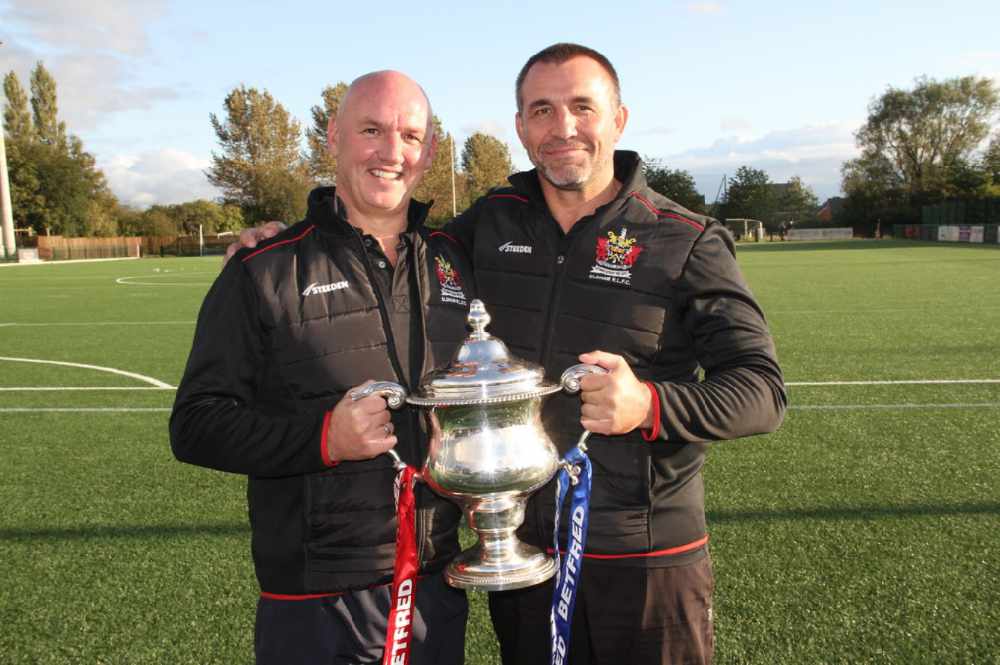 Betfred League One play-off final: Oldham 18-14 Newcastle Thunder
In the final analysis it was the boot of Oldham's ace goalkicker Paul Crook that made the dream come true.
There were many more relevant factors, of course, but you can't escape the fact that each team scored three tries in an enthralling Promotion Final and Crook converted all three while Thunder's Rhys Clarke managed only one.
It was the Roughyeds 11th win in their last 12 games and that's got to be promotion form by any standards.
Newcastle have spent a lot of money to assemble a squad that's full of class, big-stage experience, speed and strength.
But they couldn't get the better of homespun Roughyeds, who knew they had to take them on up the middle in order to give themselves a chance to win by nullifying the threat of lightning-fast Thunder backs like Lewis Young, Misi Taulapapa, Kieran Gill and Alex Clegg.
In the main they kept them quiet, but Oldham fans suffered many an anxious moment in the last quarter of an hour
It was then, with Oldham leading by four and with Thunder chasing the game, that Roughyeds fans feared it would take only one missed tackle for Thunder's pacy backs to snatch victory from the jaws of defeat.
There was a scare when Thunder winger Clegg intercepted a wide pass by Danny Langtree and set off up the touchline in the dying minutes but somehow Oldham captain Gareth Owen got back to cut him down .
That was one of many defining moments. There was another when Declan Kay intercepted a pass that, had it reached its target, would have provided an easy try for Thunder's Clegg.
Yet another came late in the game when scrum-half David Hewitt stopped a man twice his size, Clarke, and bundled him into touch at the corner flag.
Hewitt played a massive role in Oldham's triumph because it was his low-trajectory kicks to touch in the last quarter that closed the game down and significantly limited the chances Thunder would get to snatch a win in the last few minutes.
In an evenly-balanced tit-for-tat game, the lead changed hands five times as first one set of fans, and then the other, thought they were on their way to the Championship.
It was 6-4 for Oldham at half-time, Taulapapa
having opened the scoring with a try for Thunder in the ninth minute.
Langtree levelled for Oldham five minutes later and Crook's goal edged them in front.
Joel Edwards restored Thunder's lead early in the second half and as the game opened up Zack McComb scored for Oldham; Taulapapa crossed for the visitors; and 19-year-old Jimmy Beckett, the youngest player on the field, scored he match-winning try for Oldham.
Veteran Crook did his job with the boot -- and Oldham were back in the Championshipafter a two-year absence.
Oldham scorers: goals, Crook 3/3; tries, Langtree, McComb, Beckett.
Team: Hawkyard; Kay, McComb, Leeming, Johnson; Crook, Hewitt; Joy, Owen, Law, Bridge, Langtree, Bent. Subs: Spencer, Wilkinson, Whittel, Beckett.
Ref, Gareth Hewer (Cumbria), Att: 1,204; HT, 6-4, Penalties: 2-5.
By Roger Halstead