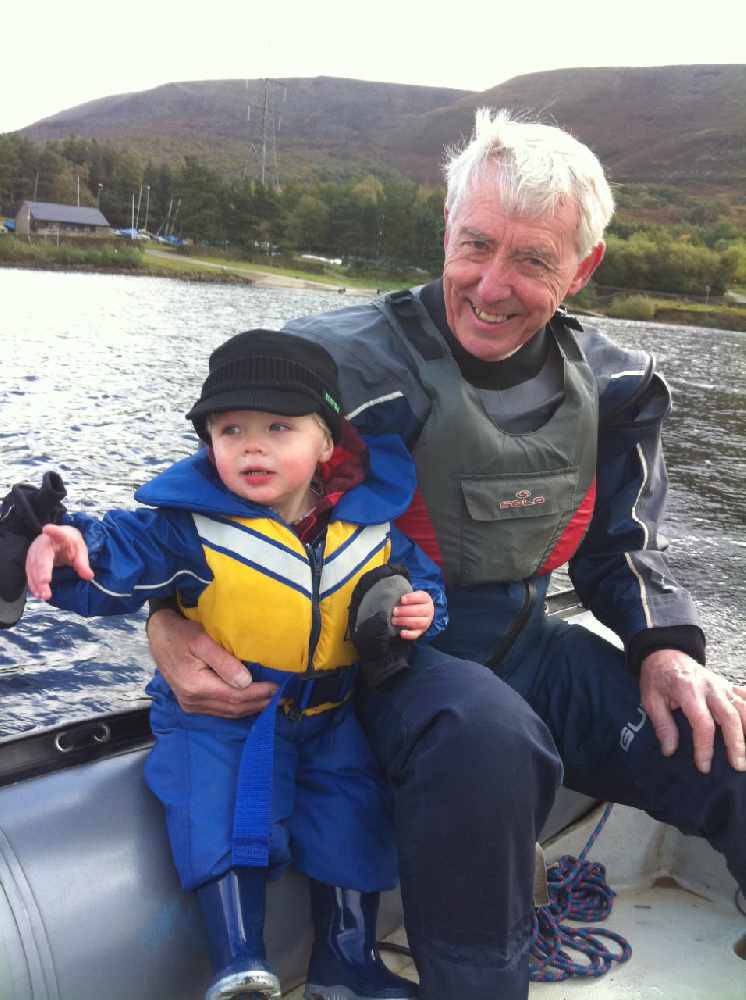 Volunteer Roger Partington from Glossop Sailing Club has been recognised for his dedication to the sport with a Lifetime Commitment Award from the Royal Yachting Association.
Roger is among 44 'unsung heroes' from across the UK celebrated in the RYA Volunteer Awards 2020, which are held annually to thank those who have made an outstanding contribution to boating.
In nominating Roger for an RYA Volunteer Award, the club said: "Roger is the longest continuously serving member at Glossop Sailing Club and the difference he has made to all aspects of the club over the past 45 years is immeasurable.
"A calm, kind and supportive man, Roger is encouraging in his words and actions, passing his love of sailing onto many young sailors as well as quietly and consistently undertaking much behind the scenes, with working parties, club maintenance and practical projects.
"He is a constant club presence, on the water and ashore, always smiling and happy to chat."
As an electrician and handyman, Roger helped build the clubhouse and boat store and last winter donated hundreds of hours to the refurbishment of the clubhouse.
He was the founding member of the Junior Club, and also supports the club racing programme, encouraging others and never missing a duty.
Roger, 81, of Glossop, first started sailing after making a Mirror dinghy at home using a plywood kit, and his children and grandchildren followed him into the sport, making for three generations of the family now sailing at the club, including his daughter Kathryn who is continuing the volunteering tradition as an instructor.
"I didn't realise I'd been nominated for the award until I got a letter from the RYA and it's a lovely surprise," said Roger.
"I like to help the club. It has a great community spirit and it's a good friendly club. I've really enjoyed it."
There is usually a glittering awards ceremony in London but this year, due to the ongoing pandemic, the awards have been presented to volunteers at their local sailing clubs or during online gatherings from the safety of home.
Sarah Treseder, RYA Chief Executive, said: "This year more than ever before we have seen our club volunteers come together and work tirelessly to ensure members can continue to sail.
"The generosity and dedication of each of the RYA Volunteer Award recipients is simply outstanding and it's a pleasure to be able to recognise these winners through this award."