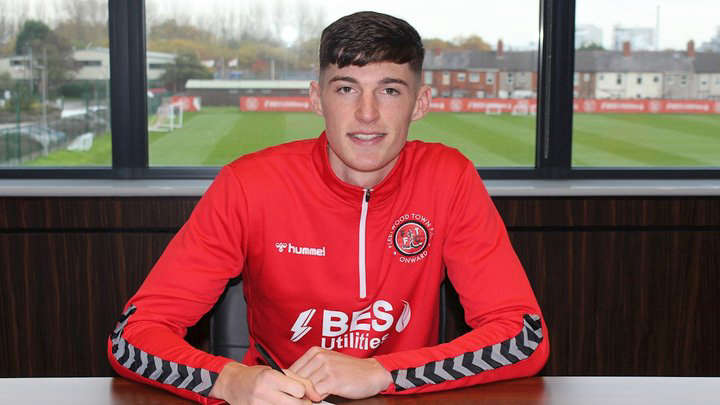 Ashton United midfielder Harvey Macadam has taken the next step on his football journey.
The 20-year-old, who impressed during his 20 appearances for the Robins this season, has put pen to paper on a two-and-a-half year deal with Fleetwood Town for an undisclosed fee.
The Robins have acted swiftly to fill the void and welcome Fleetwood midfielder Ben Thompson on a one-month loan deal.
Following his move to Highbury, Macadam tweeted:
Thank you to @clegg_mc and his staff, the players, volunteers and fans for my time at the club. I wish you all the best in the future! https://t.co/0Q2bzQG1xg

— Harvey Macadam (@harvey_macadam) January 2, 2022
Whilst disappointed to lose such a valuable player, Ashton manager Michael Clegg was delighted for the youngster. He spoke to Ashton''s media about Macadam following the defeat at FC United.
Hear the thoughts of manager @clegg_mc on @harvey_macadam's transfer to @ftfc. #aufc #oneclub pic.twitter.com/w6l8UzDYgx

— Ashton United FC (@AshtonUnitedFC) January 2, 2022
Picture courtesy of Fleetwood Town FC