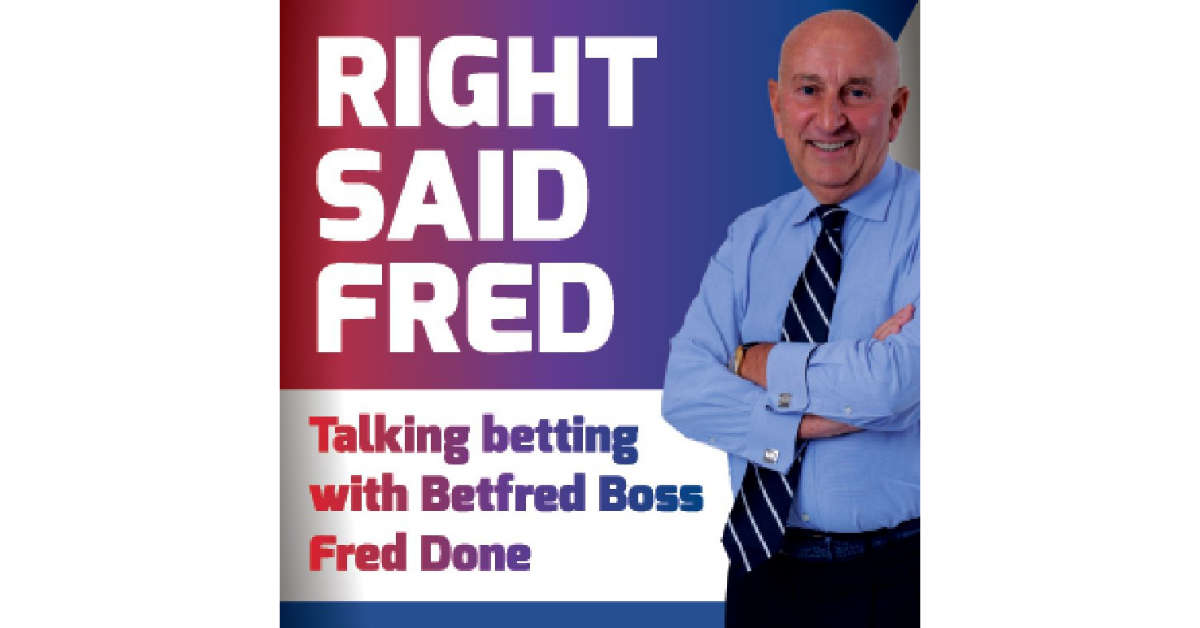 It's going to be another two horse race for the Premier League NEXT season with Liverpool and City dominating affairs.
I'm absolutely convinced that will be case...and Pep Guardiola's super star squad will have the edge for sure with the signing of the so called missing piece of the Etihad jigsaw Erling Haaland.
Betfred are a tempting 50/1 that the Blues not only win the Champions League for the first time in their history but are pushed so hard by Liverpool that they achieve the impossible dream, the QUAD.
And if you reckon it will be Liverpool who win the Premier League and Champions League as well as hold on to the FA Cup and Carabao Cup we have them at 300/1.
The best I can say about England's Nations League campaign thus far is thank heavens we've already qualified for the World Cup!
We were leggy in defeat against Hungary and got out of jail with a hotly disputed penalty against Germany in Munich on Tuesday to force a barely deserved draw.
These games are basically upgraded international friendlies so with that in mind I can't understand why coach Gareth Southgate doesn't experiment with his line up and tactics far more.
In the latest World Cup outright winners odds we have England still 11/2 second favourites behind Brazil while that spirited Wales team who saw off Ukraine in that highly entertaining qualifier in Cardiff on Sunday are amongst the outsiders at 150/1.
TURNING to the Betfred Super League and my home town team Salford are sadly struggling towards the bottom of the table having gone down to another defeat this time at Hull KR.
And it doesn't get any easier for Salford who host second place Wigan on Friday. Betfred are 5/2 that it's a home win and 1/2 that the Warriors triumph.
Meanwhile coach Daryl Powell must be running out of words to describe his disappointment as Warrington seem to go from bad to worse.
The 40-4 home defeat to Leeds Rhinos is surely the lowest point since he arrived at the Halliwell Jones.
His side of superstar players just don't seem to play as a team, and it's no wonder they are tumbling down the Betfred Super League table.
My congratulations to a Liverpool fan who was still able to raise a smile despite his
disappointment at losing the Champions League final to Real Madrid.
He was one of the few Liverpool supporters happy to a degree after landing an extraordinary football accumulator at Betfred.
Hotel handyman Lukasz Modzelan, 40, picked up £10,059 from a £15.10 wager predicting the results of five big matches.
He had Wycombe Wanderers to beat MK Dons in the first-leg of their League One play-offs semi-final tie and Roma to triumph over Leicester City in the second-leg of their Europa Conference League semi-final.
Lukasz, who works in a hotel in the Lake District, also opted for two in the Europa League semi-final second-legs - Marseille and Feyenoord to draw and Rangers to beat Leipzig.
But the big one was his fifth and final selection, for the Champions League final between Liverpool and Real Madrid to be all square at half-time but the Spaniards to win the second half.
At 8/1, that significantly bumped his prize money.
Single man Lukasz, who is from Poland but has lived in the UK for 17 years, is overjoyed about his win of a lifetime.
He said: "I'm a Liverpool supporter, but I just felt that Real Madrid were in good form before the final.
"I'll be putting my winnings towards a house, which I am saving up for."
This fella obviously has great football knowledge, and that Champions League prediction proved that is best to bet with your head rather than your heart.
BETFRED report three big movers in the market to eventually replace Boris Johnson as the next Conservative Party leader.
Former health secretary Jeremy Hunt is now 4/1 favourite to replace Johnson, who remains 11/10 to leave office this year, won a confidence vote amongst his own MPs by 211-148 on Monday.
The margin of victory was nothing like as big as he and the loyalists expected, giving rebel MPs hope that change at Downing Street is on the cards.
The other two big movers are Trade Secretary Penny Mordaunt, who is now 11/2 (from 8/1), and Education Secretary Nadhim Zahawi who has come in from 16/1 to 10/1.
Foreign Secretary Liz Truss and MP for Tonbridge and Malling Tom Tugendhat are both 7/1 to take over at the head of the Tory party.
Defence Secretary Ben Wallace and Chancellor Rishi Sunak are both 10/1 - while Betfred make Health Secretary Sajid Javid a 20/1 shot.
The next big hurdle for the Prime Minister as he tries to battle back from the Partygate scandal that has rocked his government are the two by-elections on June 23 at opposite ends of the country.
The money at Betfred is on Labour to win easily in Tory-held Wakefield, and for the Liberal Democrats to take Tiverton and Honiton from the Conservatives.
In fact, Labour are as short as 1/100 to win in Wakefield - while it's predicted to be much closer in Tiverton and Honiton with the Lib Dems favourites at 1/7, the Tories 4/1 and Labour at 100/1.
It's certainly fair to say Monday's vote has ignited political punting once again!
Everyone has a view on whether Boris should battle on or whether he should accept he has lost significant support amongst his own backbenchers and fall on his sword.
Fasten your seatbelts, because there are going to be many more twists and turns on this political rollercoaster...