Tuesday, January 25th, 2022 10:51am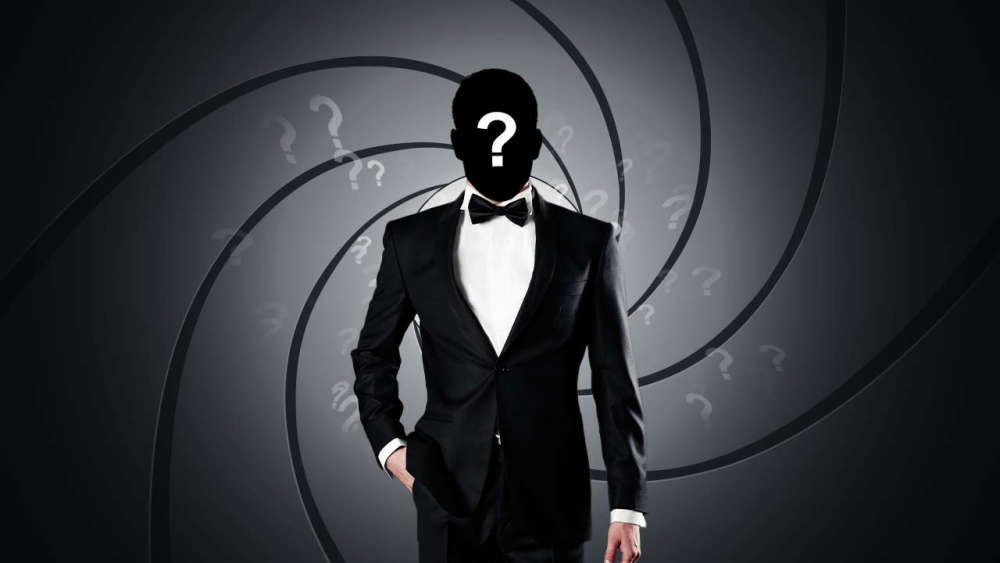 Brodie Croft has been well-backed at Betfred to be crowned 2022 Man of Steel.
Salford Red Devils' marquee Aussie signing has been cut from 25/1 to 20/1 to follow in the footsteps of Jackson Hastings who won the prestigious award in 2019.
As well as there being plenty of money for the ex-Brisbane Broncos and Melbourne Storm half-back, Betfred have taken big stakes on Leeds Rhinos' Aidan Sezer, who was runner-up for the honour in his first season in the Betfred Super League in 2020, when he was with Huddersfield.
Joint-favourites for the top individual honour at 14/1 are Catalans Dragons and Wigan Warriors' new signings from Down Under – Mitchell Pearce and Cade Cust.
Next up we have three Betfred Super League likely regulars – Bevan French (Wigan), Jack Welsby (Saints) and George Williams (Warrington) – all at 16/1.
Current holder Sam Tomkins of Catalans is a 25/1 shot to do it again.
It's clear there's no outright favourite for this year's Man Of Steel, but early indications are that Croft is going to make an impact and emerge just like Hastings did as a regular MOTM for Salford, who sadly for me as a proud Salfordian, are amongst the outsiders in our odds for both the Grand Final and Challenge Cup.
And remember the new Betfred Super League season kicks off with a mouth-watering clash between champions St Helens and last year's runners-up Catalans Dragons at the Totally Wicked Stadium on February 10…that's a date for your diary.
Meanwhile Stefan Ratchford has been setting out his immediate and long-term ambitions ahead of his testimonial against Wigan at the Halliwell Jones on Saturday.
The full-back, who's been at Warrington for 10 years, isn't planning on hanging up his boots anytime soon despite being 33 years old.
He's been on the losing side of four Betfred Super League Grand Finals – and that's something he's determined to put right.
Betfred make the Wire second favourites at 7/2 to triumph at Old Trafford in this year's showpiece finale.
Ratchford, with one eye on the future, has been working in his own time with the commercial team at Warrington as he ponders what he's going to do when his rugby career comes to an end.
He's worked on his coaching, too, so the player – who has won two Challenge Cups and a League Leaders' Shield – has plenty of options.
Ratchford deserves a good turnout for his testimonial, so I'm hoping lots of fans, desperate for the Betfred Super League season to start next month, will turn out.
CITY'S lead at the top of the Premier League table has been trimmed slightly after the draw at Southampton at the weekend before yet another international Break.
However, Pep Guardiola's superstar team are still 1/9 favourites to win the title and I am not at all worried having already paid out to the tune of £750,000 on them being champs once again.
Liverpool are now 6/1, after making up a bit of ground with their controversial win at Crystal Palace, with Chelsea drifting out to 66/1.
The race for a top-four finish is also hotting up, with United now 6/4 to claim one of those all-important Champions League qualification spots.
Spurs are 13/8 ahead of Arsenal at 5/2, West Ham 9/1, and the in-form Wolves at 33/1.
In the relegation stakes, Betfred have Norwich, Watford and Burnley all odds-on to face the drop – while Newcastle, bolstered by that win at Leeds who are 6/1 to go down, are 5/4 ahead of Everton at 9/2.
MARCUS Rashford's additional time winner against West Ham had Ashley Dale jumping for joy after he won nearly £5000 from a £1 football acca at Betfred.
But it was a bitter-sweet experience for the 29 year old care worker as he's an Arsenal fan – and the Gunners are of course locked in a titanic battle for a top four Premier League finish with the Reds.
Ashley, who lives in Derby, bet that United would beat West Ham and relegation-haunted Newcastle would win at Leeds in the Premier League, Hull City to pick up all three points at high riding Bournemouth and QPR to beat Coventry in the Championship together with Bolton to triumph at Shrewsbury in League One.
As well as Rashford's last-gasp winner at Old Trafford, Bolton's winner from Dion Charles wasn't until the 89th minute which was just a minute later than Albert Adomah's 88th minute winner minute that settled the game at Coventry.
Even in the other two games at Leeds and Bournemouth, the winning goals were not scored until late into the second half to keep his five-fold accumulator alive.
"It's a massive win, easily the biggest I have ever had," said jubilant Ashley who took just five minutes to select his five winning teams.
"I am up there with my football knowledge. I knew Newcastle would be desperate for a win and United needed to start doing it at home and did think Marcus Rashford might step up. Bournemouth often struggle against teams lower in the table - and I went for QPR because basically I like Andre Gray who scored the opener at Coventry. As for Bolton I haven't a clue why I picked them but I'm glad I did!"
He went on: "I had to tell my mum to be quiet as the results started coming in . For some reason the QPR game had 16 minutes of additional time but when that result was confirmed I was jumping around. I'm over the moon and so is my mum who I live with. We are both in a state of shock.
"I have already treated my mum – and with some savings I already have will either put my winnings towards a deposit for a house or get a new second hand car. I have not been able to celebrate properly yet as I work shifts and have been on duty much of the weekend."
Even as a big United supporter I'm chuffed Arsenal fan Ashley has been able to celebrate our crucial win at Old Trafford. Congratulations to this very worthy winner who proves you can win big from tiny stakes at Betfred. To pick my pocket to the tuned of £4,991 for the sake of £1 is remarkable especially as all five games were won by a single goal – and the vast majority late ones too.
Is it a bird or is it a plane, no it's Superman who is up and away the favourite at Betfred to be the new James Bond.
Not the real DC Comics superhero but the Jersey-born actor in the iconic costume…heartthrob Henry Cavill.
He's been cut from 9/2 to 5/2 at Betfred to get the call from M – and be given the licence to kill in the soon to be announced 26th 007 blockbuster.
The 38 year old six-footer has all the credentials to take over from Daniel Craig having not only played Superman in Extended Universe but also starred in The Witcher – and he's also showed sound detective work playing Sherlock Holmes.
There has been a flurry of bets not only on new favourite Cavill but generally on the popular pastime of choosing just who will be asked next by HM's Secret Service to become the world's most famous spy.
Speculation has reached fever pitch amongst the acting fraternity with up to thirty actors believing or perhaps hoping they are in the frame. We've even had people wanting the odds on our embattled prime minister Boris Johnson getting the nod should he soon be looking for a new role serving Queen and country. He's amongst the outsiders at 5,000/1 but to be fair he is up against Aiden Turner from Poldark and Cillian Murphy from Peaky Blinders to name just two so competition is very tough!
Behind Cavill as second favourite is London-born Rege-Jean Page – famous for playing Chicken George in Roots and the brooding Duke of Hastings in Bridgerton – at 3/1 with two actors who have been regularly linked with the top job Tom Hardy and James Norton available at 7/2 and 11/2 respectively.
Jamie Bell of Billy Elliott fame is an 8/1 shot at Betfred while The Wire's Idris Elba, who has also played Nelson Mandela, is at 12/1 while two Irish-born actors Turner and Murphy are at 20/1 and 25/1.
Lashana Lynch – MI6 agent Nomi who briefly took the 007 mantle in Craig's last outing No Time To Die – has drifted out to 25/1 at Betfred after Bond franchise boss Barbara Broccoli indicated they were going to stick with tradition and not make 007 a woman.
And playing her cards close to her chest she has hinted that Cavill – he lost out to Craig for the Casino Royale gig - is part of the conversation. Broccoli used the same phrase however when asked about the chances of Elba winning the role of the most famous enigmatic character created by Ian Fleming.
A decision is needed and expected some time this year. Who will get the job is like a plot from a Fleming novel in itself with private jet movements, posh hotel bookings and clandestine meetings all being monitored. We have had hundreds of £10 and £20 bets – and intriguingly several amounting to £500 in the Midlands on Superman Cavill.