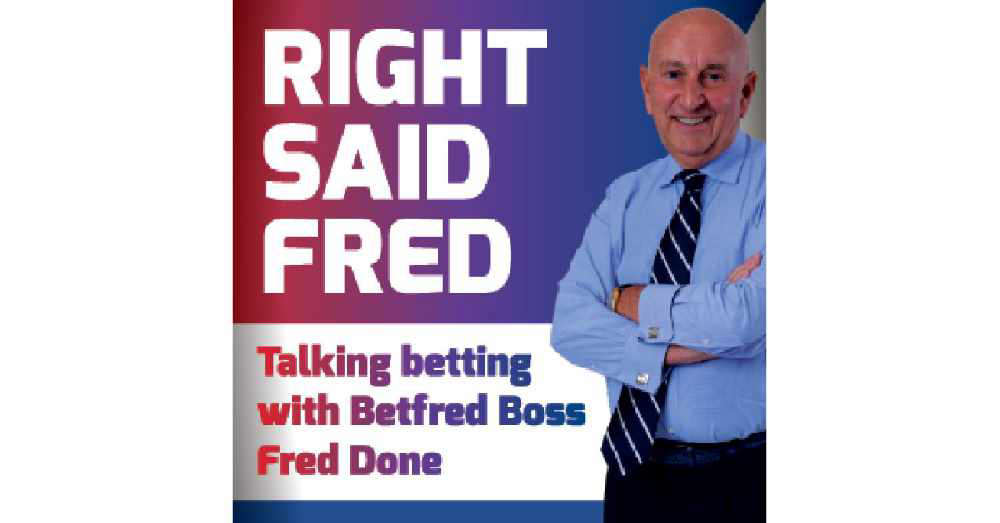 I'm hoping you Manchester City fans in particular out there got the champagne out and had a smashing start to the New Year.
I paid out early on the Blues retaining the Premier League title last week.
And with Liverpool and Chelsea sharing the points in that blockbuster of a game in London that left City well clear at the top only reinforces my view that 2022 will be Pep Guardiola's year.
It's back driving the tractor today and everyday for a farm hand who won £83,509 with a 10p each way Lucky 15 virtual horse racing wager at Betfred.
He may be 65 and a grandad but the lucky punter from south Manchester who works dawn until dusk on a Cheshire farm has no plans to put his wellies away.
He's been working for 33 years at the same farm and his biggest ever win won't mean any change in his routine.
"Why should it...I love my job because every day is different, " said the Betfted regular who took "about a minute" to select all the outsiders for four races at Sprintvalley, Portman Park and Steepledowns on Christmas Eve.
He then went to his local pub - and on Christmas Day thought he was dreaming of Santa when he checked the results with all four first past the post within 16 minutes of each other.
Christmas lunch was special when he told the family of his good fortune. " I must have checked the results four times...I just couldn't believe it, " added the divorced father of five who has five grandchildren.
He plans to give his eldest daughter a loan to pay off her mortgage, gifts for the rest of his family and a very modest reward for himself...an upgraded Ford Focus .
Congratulations to this down to earth very hard working customer. He's following in the finest traditions of Betfred in that he's won big from a tiny stake. His prize has been boosted substantially by our promotion with us paying a 50 per cent bonus on four winners on this fella's favourite virtual bet.
So to one of my favourite times of the sporting calendar...the FA Cup third round weekend.
It may be great for the fans but a nightmare for the top bosses who know defeat against a so called minnow can cost them their jobs. They have a huge dilemma whether to put out squad players and risk an upset or risk injury to their star men. Good luck with that one,fellas!
The world's greatest and oldest knock out competition has taken a bashing in terms of prestige in recent years but it is still going strong...and rightly so.
There will be no replays this time round - thanks to the impact of Covid on fixture pile-ups - which as far as I'm concerned just adds to the drama.
No prizes for guessing the Betfred favourites to lift the cup at Wembley in May...yes, the runaway Premier League leaders City!
We have them 10/3 to be outright winners ahead of their game at Swindon on Friday in the first of the ties while United, who host Aston Villa on Monday at Old Trafford, are at 7/1 at Betfred to lift the cup.
United are odds on to beat Villa despite the horror show against another very plucky Midlands team Wolves in the Premier League. The visitors on Monday were first out of the blocks and stayed there to chalk a fully deserved 1-0 win. The bottom line is that Wolves played as a team while we played like a bunch of talented individuals who didn't want to put in the hard miles.