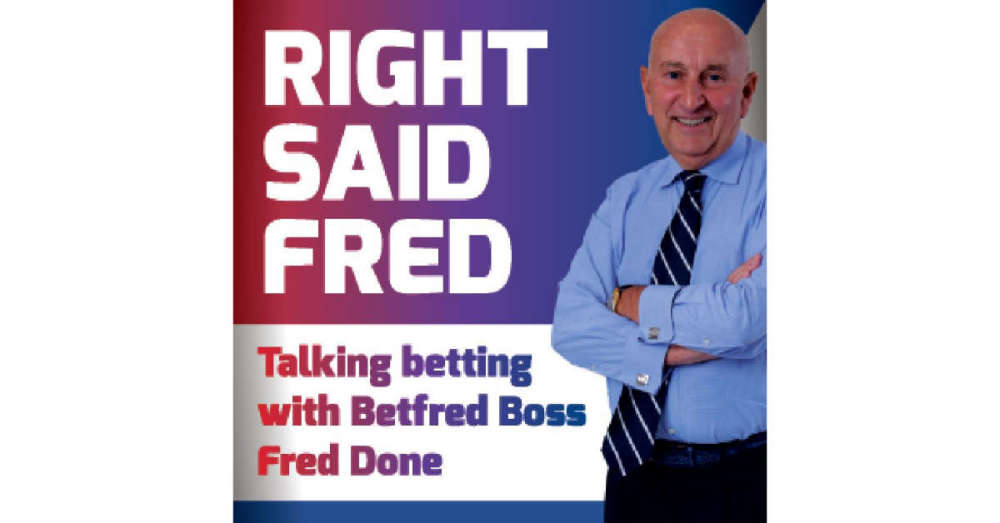 The fact is the players at my beloved United lack character.
It's all upstairs in their heads, for on paper they ARE good enough to compete with teams as good as Liverpool and City.
You know what I would do? I'd make them go to an army training camp for a couple of days to learn what it's like in the real world.
I'm fed up with all these excuses – those players need to get stuck in and find a way out of the mess that is their making.
Not so long ago, under Sir Alex Ferguson's regime, the United squad went off on a so-called 'secret visit' to the SAS headquarters in Hereford and found out for themselves what it's like amongst real heroes.
So it's not a new idea to park up their Bentleys, Ferraris and all the other posh cars their talents have brought them and get themselves down to spend a couple of days roughing it in army barracks.
Unsurprisingly, after that diabolical derby performance at Old Trafford on Saturday, United have drifted to 80/1 to win the Premier League – an alarming shift, for at the beginning of the season they were 5/1.
City, on the other hand, had a fantastic weekend having picked up three points at Old Trafford before watching rivals Liverpool and Chelsea lose and draw respectively.
Pep Guardiola's Blues are now 4/5 favourites to retain the title, with Chelsea next up at 5/2 – while Liverpool are 9/2 shots.
I have been defending Ole Gunnar Solskjaer, but it really is now time for the board to put him and us supporters out of our misery and make the obvious change.
The thing is, United will take their time and remove the Norwegian when it suits them – when they are confident they can get an adequate replacement lined up, essentially.
You cannot honestly tell me that Solskjaer is one of the top six managers in world football, which is exactly what we need. A truly top boss, able and willing to alter the direction of my beloved club.
Sadly for all football fans we now have a break, with the fantastic yet unpredictable Premier League on hold for the World Cup Qualifiers.
England will no doubt stroll past Albania on Friday and San Marino on Monday. The Three Lions are 1/10 at Betfred to beat Albania at Wembley on Friday – and 1/100 to triumph in San Marino .
I have got Harry Kane at 2/1 to get his scoring boots back on and score the opener with the fast-improving Phil Foden at 9/2, his City team mate Jack Grealish on 13/2 while United's Harry McGuire is 16/1 to net first.
Betfred meanwhile have the Three Lions at 7/1 to win the World Cup in Qatar next year, behind joint-favourites France and Brazil at 11/2.
Two teams I quite like – namely Argentina and Belgium – are available at 11/1.
A good Samaritan who anonymously treats old folk in his home town has proved himself a very worthy winner with Betfred.
He went through the card at Chelmsford, with his six horses all first past the post pocketing him £27,649 from his 50p Lucky 63 bet.
The super-generous punter who is a regular at the Betfred shop at Market Place in Whittlesey near Peterborough, can today be unmasked as the mystery man who has been regularly buying brews for pensioners in cafes without them knowing who has been picking up the bill.
The 64 year-old father of two, who is also a grandad, is celebrating at the double, having won £12,000 with a similar bet in September.
He said: "I'm ex-military like my father, and got the idea of helping old people from him. I just see a group of older people having a chat in one of the three or four cafes here in Whittlesey and sneak in and pay their bill. The café owners know me, but not the old people, who must be surprised when they find out I suppose.
I have been doing it for ages …. and now I've got even more money to treat them!
"It was my 65th birthday on Saturday so this latest win, which is my biggest, was like an early birthday present. I bought everyone a drink in the pub.
"Believe it or not my wife wants us to go on a once in a lifetime holiday to Bora Bora near Tahiti, while I fancy a new motorhome or even an old American World War Two vintage Willys jeep, like you see those historical re-enactors using, but they can cost £48,000!"
"I'm absolutely gobsmacked to have won so much having spent less than 15 minutes studying the form. I check out who is tipping certain trainers and jockeys and don't normally go for favourites, although I did for this very, very lucky bet. "
He picked out Manaafith, Internationalangel, You're Hired, Dark Side Prince, Howzak, and Iesha in the races between 3.55pm and 6.25pm at Chelmsford, winning him £10,331 - but thanks to Betfred's best odds guaranteed promotion, together with the bookie's 25 percent bonus to all correct Lucky 63s, his winning pot totalled £27,649.
It's hard to recall a more worthy winner than this fella in Cambridgeshire. He's a real salt of the earth character, so very kind-hearted, who fully deserves his big win. Enjoy your windfall Sir, and do take your wife to Bora Bora, for you only live once!
A couple are to have their dream wedding, which will be brought forward a year, after winning big at Betfred.
The pair, who have been engaged for five years, won £40,000 from a £5 bet on the Irish Lotto.
The 29-year-old bride-to-be from the Midlands said: "All our dreams have come true. We wanted a big wedding but we've been putting it off, but now we can have it next year.
"We're absolutely flabbergasted. Once we thought we'd won we stayed up all night because we were so nervous and couldn't sleep.
"We were only completely convinced we'd won so much after going into the shop the next morning and the staff were all happy for us saying that they knew we'd won."
The bet, which included numbers 6, 17, 33 and 41, was put on by her 33-year-old husband-to-be.
She went on: "My partner was at work and said that these numbers just came to him and so he stopped what he was doing and wrote them down."
The couple, who met in a nightclub, have been together for eight years and have been putting off getting married until they could afford to splash out on a reception.
"Now we can do everything we've always wanted in booking a nice hotel for lots of guests – and we can bring the wedding forward a year now that we can afford it," added the care home worker.
"It was funny when we put the bet on as we normally just have a pound on, but this time we put five pounds on and the guy in the shop kept asking us if we were sure.
"We've won what is for us a life-changing amount of money. We're going to go on a family holiday to Tenerife by way of celebration."
What a lovely way to spend your winnings. It's absolutely fantastic that they have been set up for life for the sake of just £5.
Congratulations – I expect the invite for the nuptials will be in the post!
Train driver Jim Griffin got his regular timetable all wrong – but won himself over £9,000 from a £10 wager at Betfred.
The father-of-three was babysitting on Saturday afternoon earlier this month when his football accumulator came in.
Jim, 60, from Southampton, would normally be glued to the TV, watching the results come in.
But he spent the afternoon at McDonalds with two of his three grandchildren, as his son and daughter-in-law were celebrating his 30th birthday.
"I didn't get to check the results until 6pm, and when I saw I'd won I couldn't believe it," said Jim, who picked five teams to score over 2.5 goals on Saturday afternoon.
He went for Milton Keynes at Crewe, Oxford at home to Morecambe and Wycombe to put three or more past Fleetwood in League One – while he also opted for Port Vale at Crawley in League Two and manager-less Stockport County at Dover in the National League.
The QPR fan, who has sold up and moved from London to the south coast, added: "I've only been with Betfred a week, so the change is as good as a rest!
"I went with Stockport at Dover because they're bottom of the table, and the Dons because they're always scoring plenty of goals. With Oxford, I have a bit of a soft spot and keep thinking they'll get promoted. I did expect Port Vale to score three – and as for Wycombe, they're just flying at the minute."
The two children he was babysitting have benefitted already, with one of them getting a Peppa Pig toy and the other getting a character from Paw Patrol.
"I'm spending £125,000 renovating this house having moved from London where property is very much more expensive," he continued.
"The £9,049 will be enough to buy wooden floors of engineered oak and some doors."
It's fantastic that one of our new customers has picked up so much from just a small stake.
Good luck to him – I'm chuffed to bits we've been able to help towards the cost of what sounds like an extensive renovation of his family's new home.