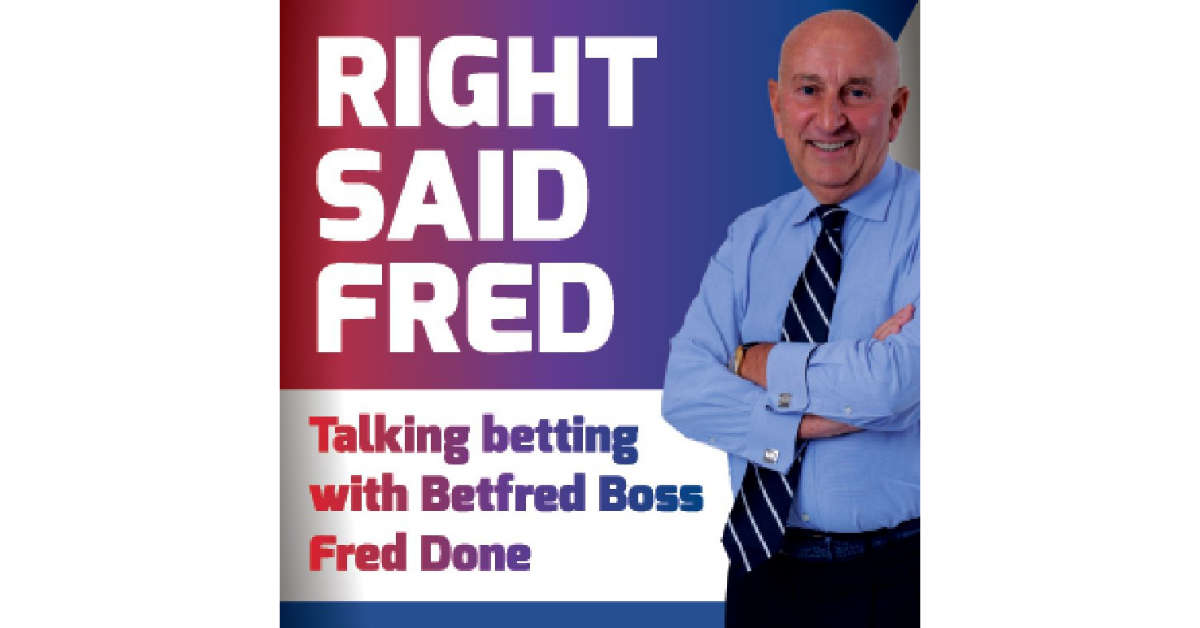 The Saints team who won the Betfred Super League Grand Final at Old Trafford on Saturday night  can now be regarded as the GOATS – the greatest of all time!
These legendary players who have now won three Grand Finals on the bounce are simply the best.
They have proved themselves total masters of the great game of RL knowing when to dig deep and when to display their awesome talents.
It was most certainly the former on Saturday when that excellent Catalans Dragons team gave them an almighty scare by taking the lead early in the second half but Saints being Saints found a way to triumph.
What a bruising – sometimes brutal – encounter it was with Fijian centre Kevin Naiqama proving the two-try match winner and earning him the Harry Sunderland man of the match honours.
Saints are 5/2 favourites to go and win it for an amazing fourth time on the trot, Warrington are next in at 4/1 – while Catalans, Wigan and Leeds are 5/1, 6/1 and 9/1 respectively. Toulouse, who won the Million Pound Game against Featherstone on Sunday to become the second French team in Betfred Super League, are big outsiders at 200/1.
A huge hint about what Daryl Powell will be able to do for Warrington when he starts the new season as Wire coach came from new signing Joe Bullock.
The 28-year-old prop has made the switch from Wigan to the Wolves on a three-year deal.
Bullock, who came through the Warriors' development system and has played for Leigh and Barrow, said that Powell has done some great things at Castleford and has "a good record of making players better".
That's one of the big reasons that Powell has been hired, with Bullock confident he'll be able to "bring another level out in me".
He said there's been several players who have won Man of Steel under Powell's coaching, and that he's excited to be working with him.
Bullock's arrival will no doubt help balance the loss of Warrington veteran Chris Hill to Huddersfield.
A devoted care worker is very possibly the most worthy £100,000 winner at Betfred.
His life has been transformed in less than a minute when the first six numbers were called on our Bonus King Bingo game ... and he had them all.
That won the 61 year old from Shropshire ,who had wagered just £1, his odds-busting jackpot.
The shy bachelor has worked as a care assistant in an old folks home for 20 years including during the Covid pandemic after serving his country in the Light Infantry.
His good fortune has left him pondering what to do with his new found wealth, although he has vowed to carry on working at the care home until retirement.
He said: "I could buy myself a nice new car or go on a posh holiday like a cruise. They are certainly options now. One place I have never been but fancied going is Sweden so that's a possibility. Before I do anything I will be taking some advice at the bank."
The big winner is a regular bingo player at his local Betfred shop. He's twice won £150 on Bonus King Bingo earlier this year - but changed his six numbers to 2,4, 10, 12, 18 and 20 that ended up with him winning the jackpot.
He went on: "I'm feeling ecstatic...a truly amazing feeling. I just jumped up in the shop and said I'd won the £100,000 jackpot. I didn't have a drink to celebrate because I was working early next morning at the home."
Of the thousands of winners we've had over the years this is by far the most worthy. This devoted care worker fully deserves his good fortune winning so much from just £1. Well done and do spend your hundred grand wisely as I'm sure you will.
Donald Trump has edged ahead at Betfred to win 2024 US election – and make a sensational return to the White House.
The Republican's controversial former president is now 4/1 favourite to triumph with Joe Biden drifting to 9/2.
When Biden swept to power last December becoming America's 46th president he was 4/1 at Betfred to do it all again and win in 2024 with Trump out to 7/1.
But with the harried evacuation from Afghanistan, mounted border patrol agents charging at Haitian refugees and ongoing effects of coronavirus, Democrat Biden's popularity rating has slumped although a joint Associated Press-NORC Centre for Public Affairs Research poll carried out earlier this month still has 50 per cent of Americans approving of Biden – and 49 per cent disapproving.
That compares with 59 per cent approving of President Biden in July – and 54 per cent in August.
That's the first time we have had Trump as favourite for a shock return. Biden is facing big challenges after pledging to unite America. With political punting on markets both here and abroad proving increasingly popular, interest in whether Trump can do it again and come from nowhere to become the most powerful man on the planet is on the rise. We have had several big bets on Trump back in 2024 including one customer betting £1,000 at 9/2.
In the footballing world, all eyes have been on the World Cup Qualifiers during the international break.
England are now 7/1 third favourites to win the cup for the first time since 1966 in Qatar.
They're behind joint-favourites France and Brazil, who are both 11/2 – while Spain are 9/1 shots.
Next up we have Italy, Belgium and Germany at 10/1 ahead of Argentina at 12/1 and both Netherlands and Portugal at 16/1.
The Premier League returns this weekend, with City 1/7 favourites to win and add to the gloom that's encompassed lowly Burnley.
Liverpool, who I admit have surprised me with their rapid start to the season, are at Watford, and they too are odds-on to win – are Chelsea at Brentford.
Meanwhile, the mighty Manchester United are at Leicester in an intriguing looking Saturday afternoon fixture – with the Reds 11/10 to pick up all three points.
The big one of course is up in the North East, with Newcastle hosting Tottenham.
With takeover fever gripping the air, I can only see a Newcastle win – which is 5/2 at Betfred.
If you're thinking more long term, we're 66/1 that the Magpies, now backed by Saudi Arabia and reported to be the richest club in the world, win the Premier League title NEXT season.
Betfred and the Rugby Football League have announced two-year extensions to the title sponsorships of the Championship, League One and the Women's Super League..
The extension of a deal that began ahead of the 2017 season will take the overall partnership to seven years, equalling the longest title partnership in Super League history.
Rhodri Jones, Super League chief commercial officer, said: "It's great to be extending our successful partnership with Betfred. During this difficult period, they've been outstanding headline partners, and we can't thank Fred and his team enough for their continued support. We look forward to continuing to work with them for the next two years. To have the support of someone like Fred who is so passionate about Super League and who shares our aspirations for its future is fantastic."
The passion and enthusiasm shown by the fans, media and everybody involved in the game of rugby league is I believe, the essential reason this has proved such an enjoyable and rewarding sponsorship for Betfred and is why I had absolutely no hesitation in extending the Super League deal for at least a further two years.
In addition, Betfred have extended their partnership with the RFL to include the Wheelchair Super League – matching the sponsorship of the Men's, Women's and Wheelchair Challenge Cups which was extended earlier this year.