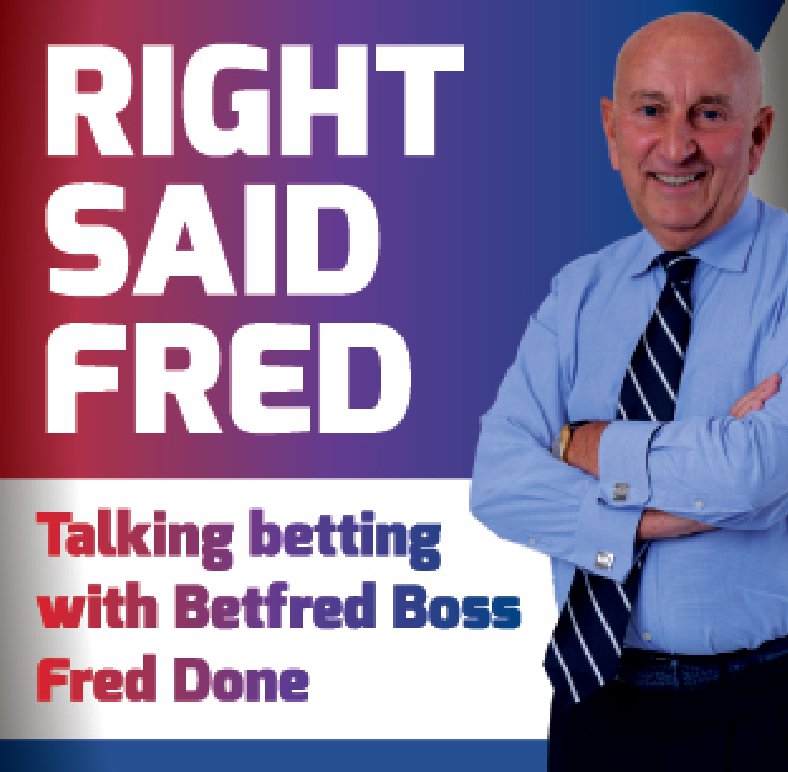 I'm left feeling somewhat bittersweet after the announcement that Sergio Aguero will leave Manchester City at the end of the season.
On one hand, the Premier League is losing a world class player who will be sorely missed - but on the other hand, as a lifelong Red and a bookie, I'll be glad to see the back of him!
Regular readers of this column will know he's cost me a fortune in the past - and how could I forget that 'Agueroooooo' moment (trust me, I've tried), which was of course made even worse by the fact I had paid out early on United winning the title a couple of weeks prior.
However, on a serious note, what a servant he has been for the Blues. One of their all-time greats, and arguably one of the Premier League's all-time greats too.
When I found out about the Argentine's announcement, I couldn't help but be reminded of a quote I read a long time ago when Aguero said he would only leave City once they'd won the Champions League.
Obviously, that hasn't happened - but could it be an omen that this is their year?
City are 2/1 favourites at Betfred to win the Champions League... wouldn't that be the perfect send-off!
But on the more immediate agenda is the return of the Premier League this weekend, after a short and generally uneventful international break.
United are 4/6 to beat Brighton on Sunday - while City are 4/7 to defeat Leicester just over 24 hours earlier.
I'm hoping Ole Gunnar Solskjaer and his players have enjoyed the little break and come back nice and refreshed, as what we saw beforehand was far from good enough.
We need to put that FA Cup loss to Leicester behind us and pick up another crucial three points at the weekend, before our Europa League quarter-final first leg clash with Granada a week today.
That is now our only realistic chance of silverware, with us exiting the FA Cup and City running away with the Premier League title, and I think we MUST take it extremely seriously from here on.
In my eyes, United are the best team left in the competition and we have a real chance to lift our trophy, Ole's first, and consider this season a real success.
Meanwhile, how good was the first round of the new Betfred Super League campaign?
We saw Saints open the season in style with a comfortable win over my hometown club Salford, Wigan come back from 18-0 to beat newbies Leigh Centurions 20-18, and Catalans gain last-gasp glory with a golden point victory in France.
I must give a special mention to Leigh, who really impressed me in their first game back in the big time. Sure, they threw away an 18-0 lead in just over 40 minutes, but the fact they were even in that position says to me they can make a real first of it this season.
If the rest of the campaign continues in this vain, we're in for a right treat!
Saints are now outright favourites at 2/1 with Betfred to win the 2021 Grand Final, ahead of Wigan at 5/2 - while Warrington, who suffered a disappointing opening round defeat to Castleford, are 7/1.
Salford and Leigh are amongst the outsiders, at 50/1 and 100/1 respectively.