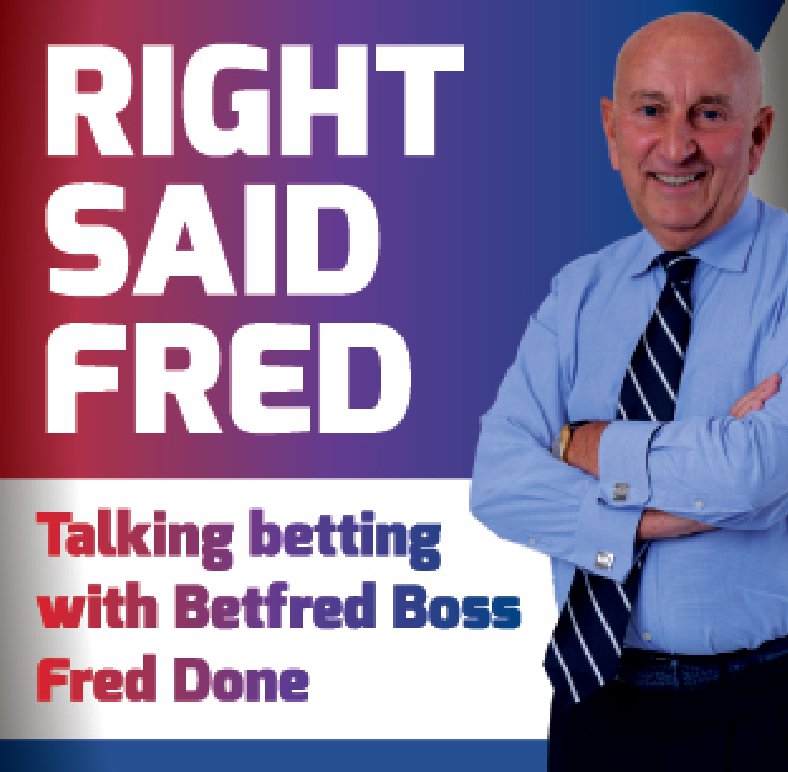 Is the Premier League trophy coming back to Manchester this year?
City, who after a shaky start to the season are beginning to look much more like their usual selves, are now 10/11 favourites at Betfred to win the Premier League title following Liverpool's defeat to Southampton on Monday.
The champions, who have now gone three league games without a win, have subsequently drifted to 11/4 to defend their crown – a feat we know isn't easy to achieve.
I thought City played some brilliant football at times in that 3-1 victory over Chelsea last weekend, and given they can now leapfrog Liverpool in the table should they win their two games in hand I think it's fair that they're now odds-on for the title.
But could the Prem be on its way to the red half of Manchester?
My beloved United are now 13/2 at Betfred for the title – and we have the chance to go clear at the very top of the table when we travel to Burnley on January 12.
I certainly never thought I'd be saying that a couple of months ago…
For me, Ole Gunnar Solskjaer is doing a brilliant job at United, and I always said that all the talk of him getting the boot earlier in the season was far too premature.
He's gradually building a squad littered with quality and depth – and a big part of it for me is the player's mentality, which has really impressed me lately.
The team are playing for each other, saying all the right things and clearly carrying plenty of confidence. Long may it continue!
I said in a previous column that if United could get to the Liverpool game on January 17 near the top of the table then I'd accept we're in a title race… well, there's a chance we'll be right up there in the number one spot by then, so there's no doubting we're in the race!
We already have that huge derby at Anfield priced up at Betfred, with Liverpool 11/10 favourites and United 12/5.
If we win that game, I admit I'll start to get a bit excited, but it's a long season, with loads of other teams in the running, and despite everything I'm seeing on and off the pitch right now I still need a bit more convincing that we can go and actually win a Premier League title again.
Meanwhile, congratulations to one of our customers Paul Henshaw, 39, from Lancashire, whose father's advice helped him to pick my pocket of £20,741.
He bet £11 that SEVEN games in England, Scotland and Australia would end a draw – including Liverpool's shock draw at Anfield to lowly West Brom at 8/1.
Paul said: My dad was of the view – and always has been – that all matches start as a draw so something has to happen!
"This is by far my biggest ever win. What a brilliant start to 2021."
Paul plans to use the money to take his family to Disneyland in Florida, once Covid restrictions allow, and treat his golfer father to a new putter to thank him for his winning advice.
It was sharp of Paul and his father to pick up on the number of draws that have occurred over the holidays – and to pick out seven is quite an achievement.
Being in the meat industry, Paul will understand if I say he's proved himself a cut above.