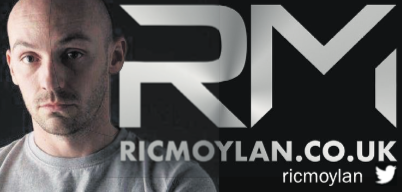 In the first of his monthly columns, advanced trainer and performance coach, Ric Moylan provides some handy tips on how to maintain your health and fitness goals in 2020.
Just three weeks into 2020, and for many of us, our new year's resolutions of radical changes, super human health and fitness and the dream body are already becoming a distant memory.
The promises we made just a few seconds after the chimes of Big Ben of a 'new year new me' have already begun to fade away.
So why is it that many of us struggle to stick to our goals for the new year, and more importantly what can we do about it?
Here are three tips to avoid the struggle, and get you on track with your health and fitness for 2020.
Accountablity
You don't need a diet plan. You don't need the latest trend in how to exercise, or what to eat. You know the difference between a tomato and a cake. Having somebody to be accountable to will help you on the days when you feel like giving up or your motivation is low (we all have them!). This can be a trainer, or a group or even just a friend to talk to. We are always more likely to hit our goals when we are surrounded and supported by likeminded people.
Focus on the process
Instead of focusing on the end goal, place your attention on the small steps that need to be taken each day. Create a plan and build habits that are simple and easy to stick to. Walking to work, removing fizzy drinks, getting to bed earlier and drinking more water are all simple strategies for health and fitness that are easy to do, and when repeated daily can make a huge difference a few weeks later.
Be nicer to yourself
Of course we should all look after our physical and mental health to hopefully live a long and happy life. It's great that we are trying to become a fitter, faster and stronger version of ourselves. But we must also learn to be nicer about who we are. It's ok to have a treat, to have some fun, and let's accept that we might fall off the wagon occasionally. It's crucial we're not too hard on ourselves, we simply go again the next day.
Remember - you don't need a 'new you' in the new year, who you are is absolutely fine.
For more information about Ric and what he offers, head to: www.ricmoylan.co.uk