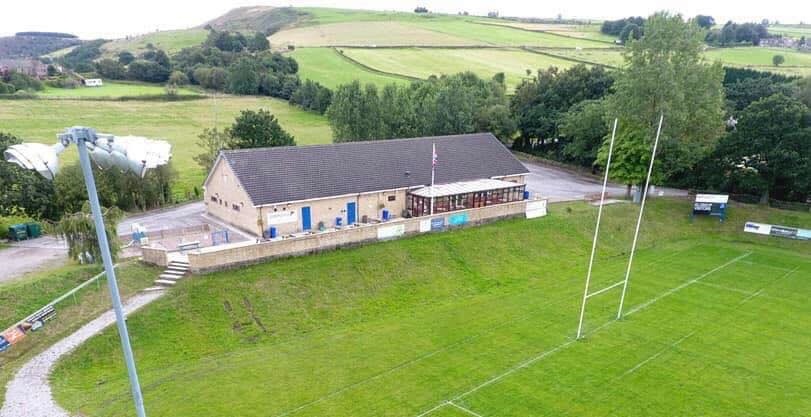 Glossop Rugby Club opened their doors at the weekend for a "Return to Rugby" weekend.
All community clubs across the country took part in a weekend of rugby with glorious weather on both days.
The progression to Stage D on the "Return to Rugby Roadmap" means that limited and adapted contact activity can now be included in a training session and inter-club Touch/Ready4Rugby fixtures are allowed.
Glossop had an U14s training session on Saturday morning that ended with a presentation to each of the following:
Fraser Davies Most Improved
Ross Colman Coach Player
Dan Mellor Cpt Players Player
Joel Lioux Parents Player
Josh Bailey Team Member of the year
Men of Steel Dan Mellor & Joel Lioux
What followed was an afternoon awash with rugby when the club organised a 7s touch rugby tournament. The teams were made up of a mixture of 1st, 2nds, 3rds and Colts so it was even and fair as possible. The colts enjoyed the challenge of playing with some of the well-established 1st team players and gave as good as they got, which was very heartening to see. As a result everyone had a brilliant afternoon of touch rugby culminating with a final at around 16:30. A good run around training session with a massive helping of fun was had by all.
It was great to see the fast action on the pitch accompanied by laughter and banter all the way. The bar was open (Covid restrictions in place) and accompanying the beer was delicious hot roast beef sandwiches with chips and gravy served by Matteo and his team.
Sunday was just as busy with the Minis & Juniors training from 09:00 through till 13:00. Due to Covid we had to keep the different teams to time slots throughout the morning. Again the weather was glorious and again a lot of fun and laughter was had by all from little tots all the way through to U16s. Each age group is led by RFU qualified coaches, and our main aim, as always is to get the kids active and having fun. We welcome any new players this season, of any experience levels and abilities.
If anyone is interested in bringing their child up to play Rugby from the age or 4 through to 35, you can contact us by e-mail at: grufcmj@gmail.com or visit: www.glossoprufc.com