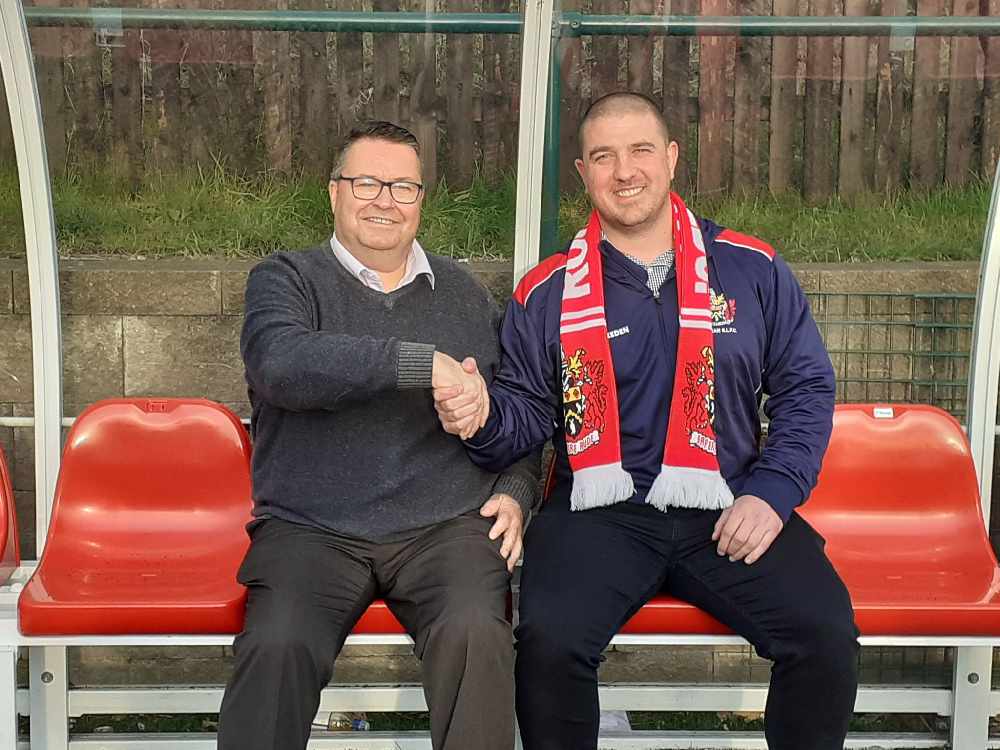 Quest Media Network is delighted to announce a new partnership with Oldham RLFC ahead of the 2020 season in the BetFred Championship.
The 12-month deal, which will see the Oldham Reporter logo on the right breast of the club's new playing and replica kits, will also see both parties working on a number of different ideas. It was welcomed by Chairman Christopher Hamilton, who said:
"This is a very welcome addition to our portfolio of commercial partners' and we are sure we can bring a lot to the partnership. We have worked with Quest before and to now formalise a deal, not only cements our work with them, but provides several new opportunities for both of us moving forward.
"Playing out of Stalybridge Celtic's Bower Fold next season in the BetFred Championship is a great chance for us to tap into a different potential fan base and this is one of the areas we will be working with Quest on to develop. In addition, the opportunity to get radio exposure and podcast content will expand what we are currently doing, and we are very much looking forward to working together with everybody."
Mark Philip, Head of Sport, at Quest Media Network, said:
"I'm delighted that Oldham Reporter has become the official media partner of Oldham RLFC for the 2020 season. Quest Media Network followed the club's journey very closely last season and featured match reports and general updates in our weekly newspapers, the Oldham Reporter and Tameside Reporter.
"We were thrilled when the club secured promotion to the BetFred Championship in October and, as a result of this, approached them in the week that followed to further cement our relationship. As part of our new agreement, we will provide exclusive coverage across all our platforms – on air, online and in print - to keep the Oldham faithful informed and entertained. We're particularly excited to promote the club via Tameside Radio on our 'Saturday Sport' show, sponsored by BetFred."
"Ultimately, we're looking forward to playing a part in what will hopefully be another memorable season for this great club."
As part of our relationship, we went down to the club's first pre-season training session last week and spoke to head coach Matt Diskin and chairman Chris Hamilton.
Oldham RLFC

WATCH: Quest Media Network is delighted to announce a new partnership with Oldham RLFC ahead of the 2020 season in the BetFred Championship. The 12-month deal, which will see the Oldham Reporter logo on the right breast of the club's new playing and replica kits, will also see both parties working on a number of different ideas. It was welcomed by Oldham Chairman Christopher Hamilton, who said: "This is a very welcome addition to our portfolio of commercial partners' and we are sure we can bring a lot to the partnership. We have worked with Quest before and to now formalise a deal, not only cements our work with them, but provides several new opportunities for both of us moving forward. "Playing out of Stalybridge Celtic grounds next season in the BetFred Championship is a great chance for us to tap into a different potential fan base and this is one of the areas we will be working with Quest on to develop. In addition, the opportunity to get radio exposure and podcast content will expand what we are currently doing, and we are very much looking forward to working together with everybody." Mark Philip, Head of Sport at Quest Media Network, said: "I'm delighted that Oldham Reporter has become the official media partner of Oldham RLFC for the 2020 season. Quest Media Network followed the club's journey very closely last season and featured match reports and general updates in our weekly newspapers, the Oldham Reporter and Tameside Reporter. "We were thrilled when the club secured promotion to the BetFred Championship in October and, as a result of this, approached them in the week that followed to further cement our relationship. As part of our new agreement, we will provide exclusive coverage across all our platforms – on air, online and in print - to keep the Oldham faithful informed and entertained. We're particularly excited to promote the club via Tameside Radio on our 'Saturday Sport' show, sponsored by BetFred. "Ultimately, we're looking forward to playing a part in what will hopefully be another memorable season for this great club." As part of our partnership, we went to the club's first pre-season training session last week and spoke to head coach Matt Diskin and chairman Chris Hamilton. For the latest news at the club, grab a copy of the Oldham Reporter - out every Thursday.

Posted by Oldham Reporter on Wednesday, November 27, 2019