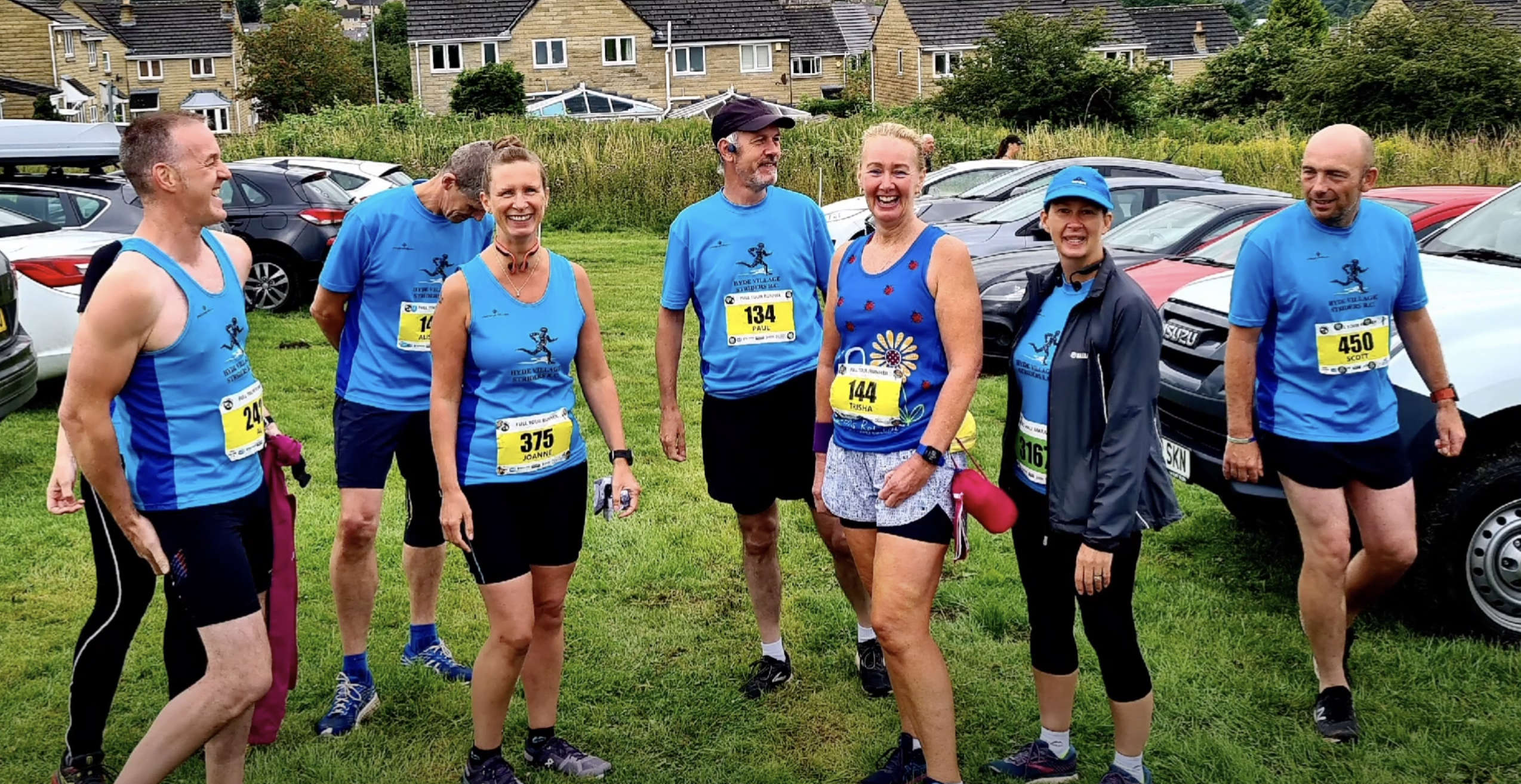 A fitness enthusiast is preparing to take on the biggest challenge of her life.
Joanne Egerton, who represents the Hyde Village Striders, is set to complete ten marathons in ten consecutive days as part of the Brathay Trust 10in10.
The epic challenge will take place in May this year. There are only 22 people in the UK taking part and it is considered to be the UK's toughest challenge.
Joanne has created a JustGiving page which has so far generated £1,651 towards a £4,500 target. Joanna has been helped on her fundraising journey by St John's Church of England Primary School in Dukinfield, who raised a fantastic £1,500 with their own spin on Joanne's challenge.
Joanne, who says each run will take around five hours to complete, was overwhelmed with the pupils' efforts and will use their efforts as a source of inspiration to complete the challenge. Speaking to Reporter Sport ahead to the challenge, Joanne said: "I just can't believe it, the children have been absolutely phenomenal, completed some amazing activities but more importantly, they've gone home and talked about the charity to their families and got their families to sponsor them.
"The amount they have raised will help so many disadvantaged children to take part in things that they otherwise wouldn't have dreamed of doing, and they'll find skills they never knew they had.
"I was looking for an ultra marathon as restrictions were being lifted during Covid and needed motivation to get back out and running again. I actually found the ten marathons in ten days before I knew about the charity, and I knew somebody who had previously participated in the vent and he told me more about the charity.
"I went onto their website, read up on it and I could really relate to it as I had a bad upbringing myself. I had so many opportunities when I was in a care home, as people would come and pick me up and take me canoeing and rock climbing.
"I also had to consider if I could complete ten marathons in ten days, but given it was eight months away I had time to put the training in, do everything right and giver it a good go."
A talented runner with years of experience to her name, Joanne is no stranger to difficult challenges having completed the Tour of Tameside in previous years.
The iconic event takes place across four days and guides a good mix of club class competitions, social runners and charity fundraisers over different terrain and distances.
Not one to sit around for too long, Joanne will be lacing her trainers and taking part in this year's event. She added: "I'm actually going to do the tour after the marathons, as it takes place one month after I complete the ten in ten. I wouldn't miss that for the world as it's my favourite racing event. It's going to be extra special this year as well, given the passing of the legend Ron Hill. I think it will be quite an emotional event."
As part of a motivational appearance, Joanne took centre stage at St John's last week in a bid to encourage youngsters into sport and physical activity.
Joanne's appearance was well-received, with headteacher Vicki Lee-Hewitt praising her efforts. She told Reporter Sport: "It came out of nowhere really. We've had a really big build take place, so we had no yard to play and on that made us really creative about how we would complete it.
"The children came up with some great ideas, including the penalty shoot out and dance-a-thon. Church also helped and supported us with the run - it was incredible.
"Joanne's a member of our St John's family, but when you hear of something that inspirational is going on, it makes you want to get involved.
"We looked at hour our efforts would help get Joanne over the line on the tenth day, and how it would help those disadvantaged children that we were raising money for."
You can watch our video feature on Joanne and Vicki on our website, questmedianetwork.co.uk