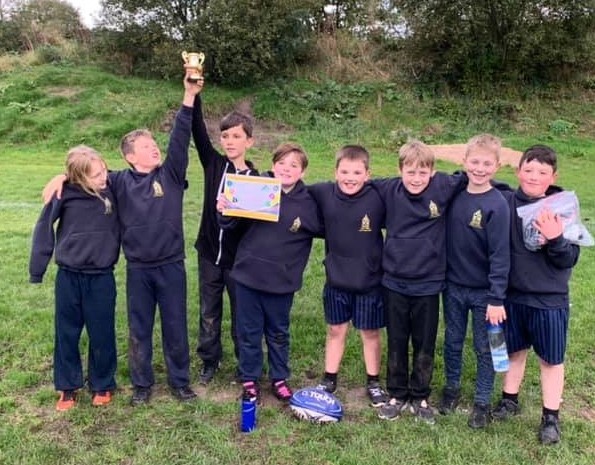 Glossop Rugby Club hosted the High Peak Schools and Sports annual MegaFest Festival.
Eight schools from across the High Peak gathered to take part in lots of fun challenges including Rugby Rounders and Rugby Netball.
Children learned new skills in a great atmosphere of fun and support.
Volunteers from Glossop Rugby Club and Manchester Metropolitan University gave the children the confidence to have a go at new things.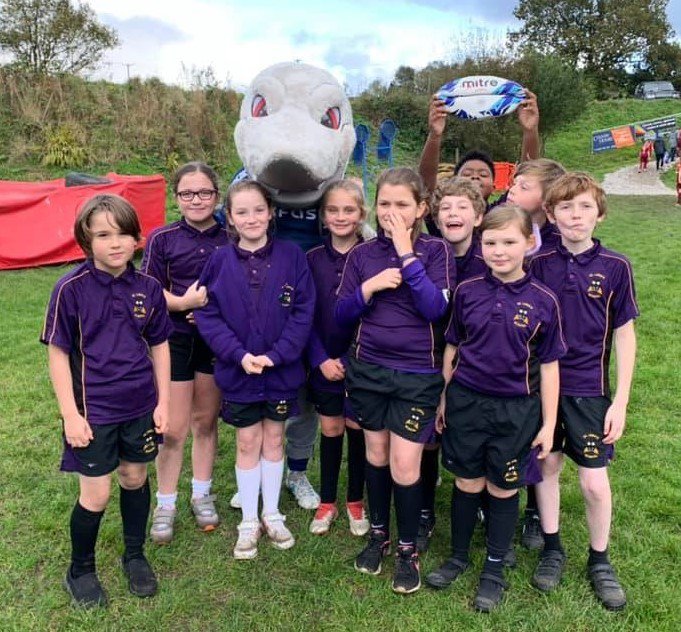 There were a number of prizes up for grabs too – "Player of the Festival", "Most Improved Player" and "Most Fair and Generous" player.
The "Spirit of the Games Award for Passion" was awarded to Dove Holes Primary - not only did they receive a trophy and certificate but Sharky, the Sale Sharks Mascot, presented them with the opportunity to take their team to watch a match at the stadium.
It was a fantastic day truly showcasing rugby's unique values of teamwork, respect, discipline, enjoyment and sportsmanship.
The organiser, Rob Jones was impressed with how respectful, hard working and fun the kids from all the schools were. The teachers, parents and children enjoyed it so much that Glossop Rugby Club have agreed to host another in May next year.
For anyone that wishes to bring their kids up to play rugby, they should contact James Gradwell-Spencer on the club number: 01457 864553. All sessions are delivered on a Sunday at Hargate Hill, Charlesworth, 10am.
Finally, English rugby has a very special day coming up on Saturday as it is the Rugby World Cup final and following a magnificent effort, England, deservedly have made it and are ready to take on South Africa. The club will be open from 08:30 ready for kick off at 09:00, for all members wishing to watch this game and experience one of the greatest days in English rugby. Something that has not happened since 2003 – remember where you were on that day. This is a red letter day so come and watch it at the club.