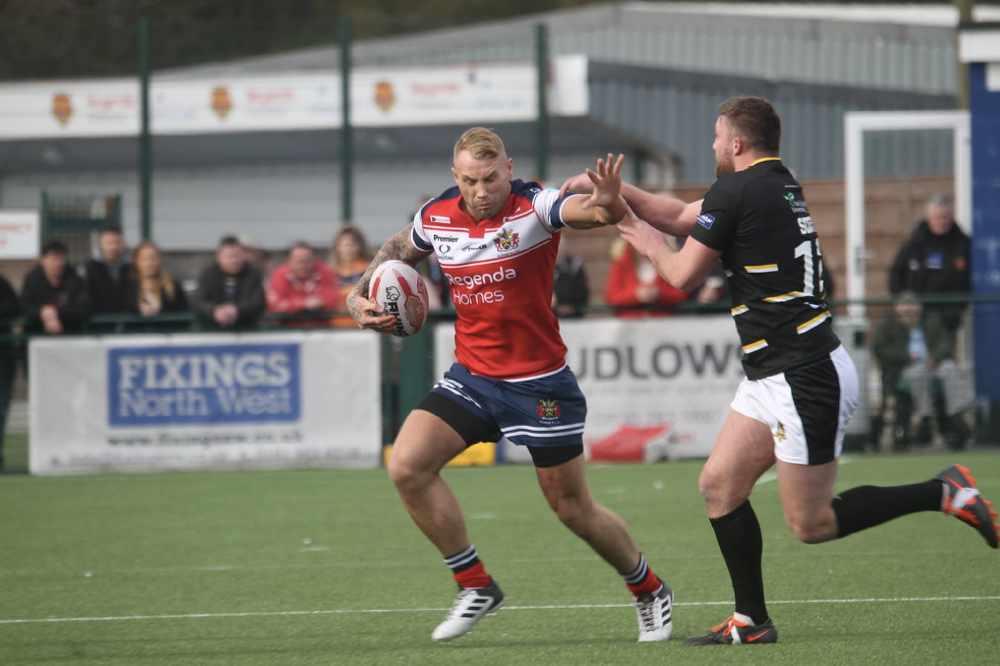 Scrum-half Dave Hewitt, star second-rower Danny Langtree and utility back Kyran Johnson are committed to Roughyeds for the 2020 Championship challenge.
New coach Matt Diskin said: "All three had fantastic seasons in the promotion campaign and each of them has the quality we'll need in the higher division.
"In the early part of last season 'Langers' had the benefits of working full-time in a Super League environment at Hull and his two years in Oldham's Championship seasons of 2016 and 2017 will stand him in good stead, as will the Championship experience of Dave and Kyran."
Of the 2019 squad, Langtree and Phil Joy were the longest-serving players at the club.
'Langers' currently has overall Roughyeds figures of 88 tries in 166 games -- 12 more appearances than Joy, who dislocated a shoulder in the third game of the 2017 season and missed most of that year.
It was the first of several serious injuries in 2017, culminating in relegation back to the third tier.
Despite missing the first eight matches of the 2019 promotion campaign when he was at Hull, 'Langers' was the top try-scoring forward in League 1 with 17 -- a total surpassed only by backs Kieran Gill (Newcastle), Gareth Potts (Hunslet) and Rob Massam (North Wales Crusaders).
The top seven were all backs with the exception of 27-year-old Langtree, who scored 18 tries in 18 cup and league games for Oldham last season.
In the club's Championship seasons of 2016 and 2017, he made a total of 49 appearances, scoring 12 tries.
Scrum-half Dave Hewitt enjoyed his best season yet in 2019, going from strength to strength as the season progressed and playing a key tactical role in the run of 11 wins in the last 12 games.
It was that marvellous run which ultimately led to the celebrations on the pitch and in the social club when promotion was achieved with the win over Newcastle.
Aged 23, he sat out only three of the Roughyeds' 26 games in 2019 to take his overall figures in the Oldham jersey to 95 games, 34 tries and 83 goals.
Like Langers, he is no stranger to Championship rugby, having played in 22 games in 2016 (13 for Sheffield, nine for Oldham) and another 29 games, all for Oldham, in 2017.
Carrying much of the team's tactical responsibility in 2019, the former St Helens product was very young for that sort of role in 2017, but is now realising his full potential and fulfilling the promise that Oldham always saw in him.
Johnson, equally at home at full-back or on the wing, played in more than half of the Roughyeds games last season and would probably have played more than 15 (seven tries) but for injury.
He didn't arrive at Oldham until 2018, from Featherstone, but he had played 24 games for Rovers in the 2016 and 2017 Championship seasons.
He suffered an ankle injury near the end of the Promotion Final against Newcastle, but he is confident that he will be fully fit and ready to go when pre-season training starts next month.
"It won't be a problem," said Johnson, a proud Yorkshire lad, aged 25, who says he has never been happier since he stepped out of his Featherstone comfort zone in 2018 to sign for a club on the "wrong" side of the Pennines.
By Roger Halstead
Picture: Danny Langtree in action