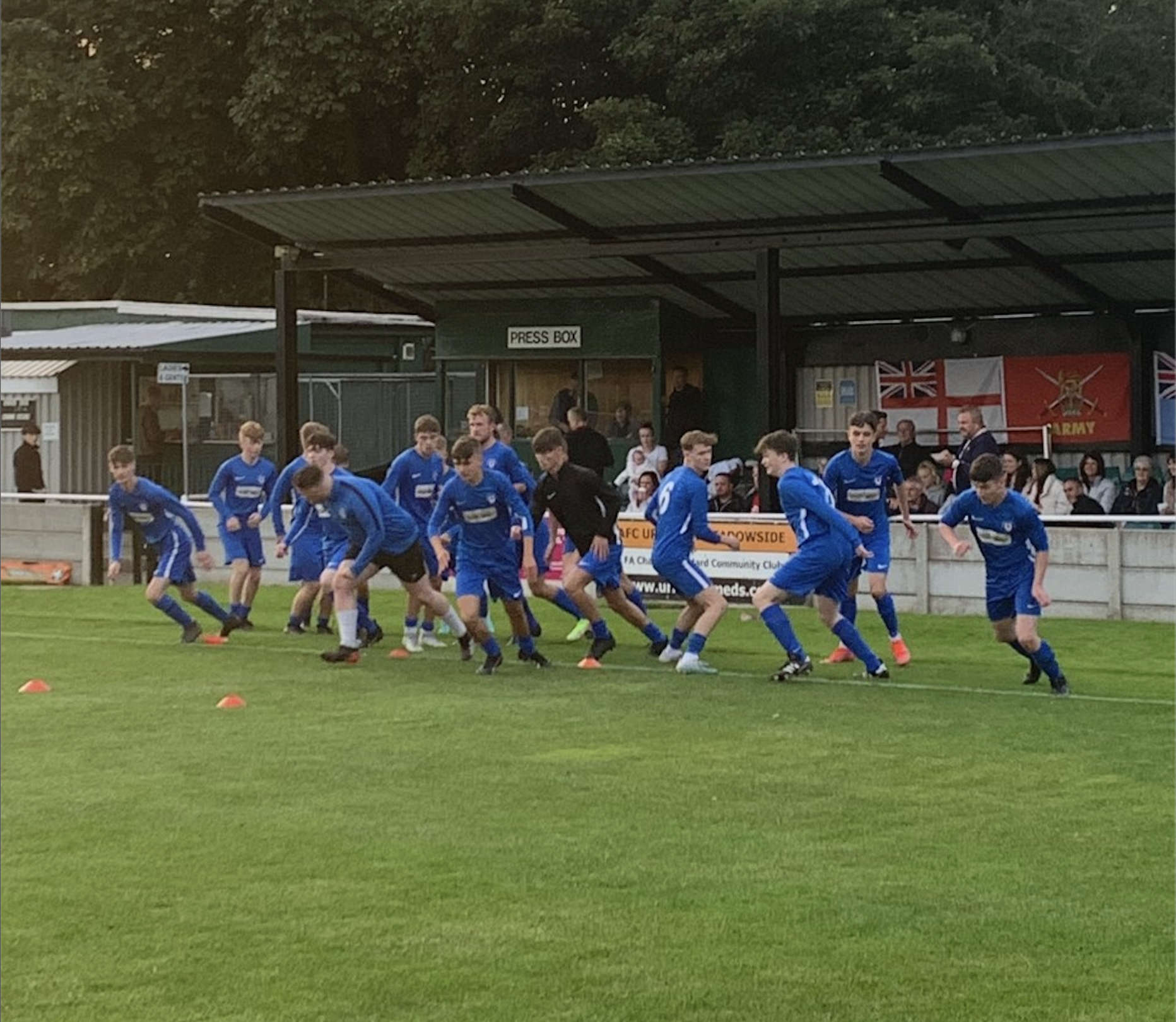 FA Youth Cup Preliminary Round 1: Trafford FC 4-1 Glossop North End 1
On Wednesday GNE Under 18's played their first FA Youth Cup in over a decade away at Trafford in front of a bumper crowd at Shaw View. 343 watched on under the floodlights as Mills's Hillmen took on a strong Trafford Side who had won their league last season and are a division above in the North West Youth Alliance. Trafford opened the scoring early after five minutes with one of their first team graduates Dexter Jackson Keane finishing neatly . He added another on 14 minutes after a defensive mix up before Trafford converted a penalty on 30 minutes as Lowe felled Dexter again with a last ditch tackle . Orly Bonar got close but at three nil down for the Hillmen things looked ominous. A better spell before half time saw Fergal O'Grady and Jo Jo Mills start to win more ball in the middle with Dan Cox coming close before half time.

The half time team talk clearly made a difference as did the introduction of Austin Hague on 50 minutes. Glossop dominated early possession before Hague was felled for a penalty. Skipper Tom Kuczaj had his spot kick saved before Harry Vennard assisted him to get a goal back on 60 minutes. Dan Cox hit the post before Trafford countered quickly and scored which put the game beyond the brave hill lads. Callum Manley had a great cameo at left back driving forward and chances came right until the final whistle ( Kenz Dickson on as sub coming close again late on ) with Ollie Mckay settling the midfield and winning more ball. The game was slowed down by numerous instances of "Cramp" from Trafford as they saw out the clock.

A nervous start aside for this squad they showed great character in getting back into the game and once the squad has bedded in for the season who knows what might of happened . It was a great occasion for all involved and the squad now look forward to playing in the North West Youth Alliance this Sunday, Skelmersdale away.