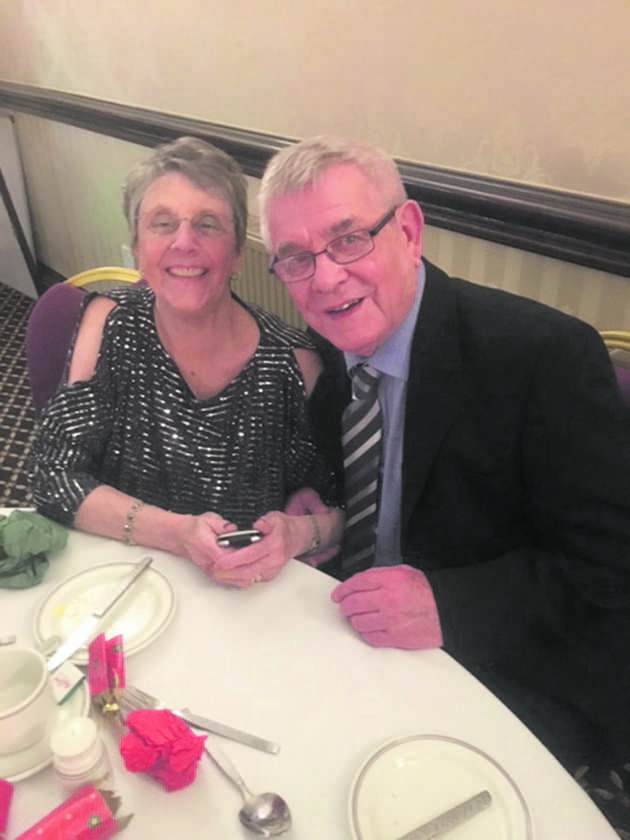 Derek Willerton who played football for Manchester City and local non-league clubs - and cricket for Mottram - has sadly died.
Derek passed away on Wednesday last week after contracting coronavirus.
Devastatingly, he died just three days after his loving wife of 56 years, Pauline, had passed away with a brain tumour.
John Marsden, a close friend of Derek, and a long-standing member of Mottram CC, said: "Our deepest condolences go out to their son Andrew and family and to the family of their late son David."
Paying tribute, John said: "Derek was a well known character in the Glossop and Tameside area.
"He was born in Mottram on March 29, 1935, and was educated at the Mottram Junior and Glossop West End schools.
"On leaving school in 1950 he started an apprenticeship with the Glossop precision engineering company Ferrostatics Ltd, where he was to work for 38 years.
"The young Derek had four passions, cricket, football, railways and birdwatching, which he maintained all throughout his life.
"He was a Mottram CC player, coach and life member, a Derbyshire CCC member and regional scout for Manchester City and Stalybridge Celtic supporter.
"An outside right with quick feet, a lightening turn of speed and an ability to score goals, he caught the attention of Manchester City, playing many times for their Colts and reserve teams.
"Released by City, he played some local football, then in 1956, on completion of his engineering apprenticeship, joined the RAF for two years belated National Service.
"Whilst in the service Derek signed professional forms for Bury FC but unfortunately he suffered a bad injury during a forces' sports day and was unable to take up the offer.
"However, on recovery he was able to play non-league football and over the next few seasons he had spells in the highly-rated Cheshire League with Stalybridge Celtic and Mossley, playing alongside Albert Hobson (Blackpool) and Eddie Quigley (Sheff Wednesday) and also in the Lancashire Combination with Nelson.
"His last competitive match was to help his works team, Ferrostatics, win the 1966 Glossop Centenary Cup final at Surrey Street.
"Derek's love for cricket was unbounded.
"Along with his older brother Arnold, the two spent their young summer days at the Mottram ground practicing and assisting with the roller push, listening to tales of the long ago exploits of Arthur Marsland.
"In these early post war years there was no organised junior cricket, but in 1949 Dinting Cricket Club's influential Charlie Elliot set up an u17s junior league within the Glossop and District League.
"Derek played in that inaugural season and so began a lasting love for cricket and Mottram CC.
"He played through Mottram's glory days of the '50s and '60s and beyond, captaining the 1st and 2nd XI.
"He was a lively dashing all rounder with a magnificent throwing arm. Once when after a challenge by work colleagues, he threw a potato clean over the Dinting railway viaduct with ease, no mean feat."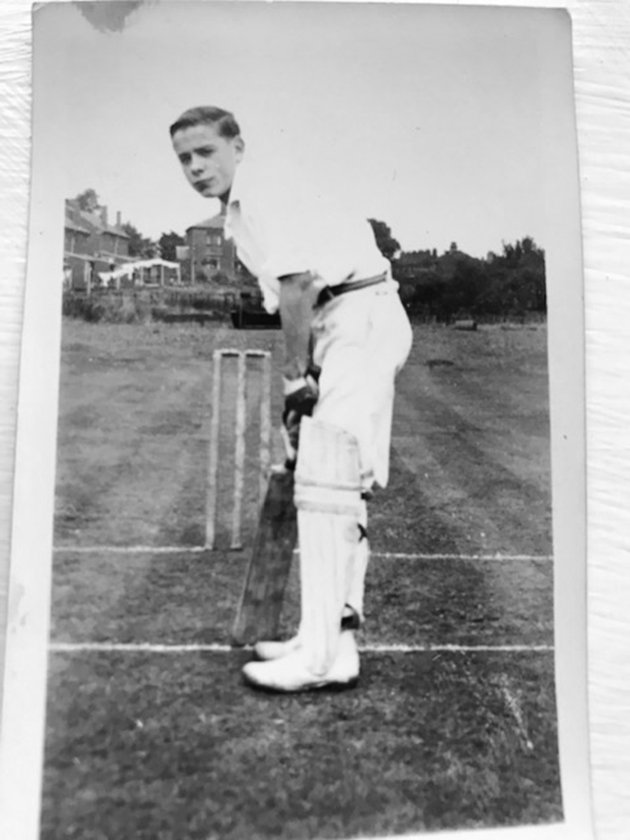 Derek in his cricket playing days
After many seasons, many trophies and a league batting prize, he retired from playing in 1984.
John went on: "He then umpired for 15 seasons until the demise of the Glossop and District League in 1999.
"In 1953 Derek took on the roll of managing Mottram juniors, a voluntary post which he amazingly carried out for 40 seasons until 1992.
"With no funding and little or no access to coaching schools until latter years, he lead, organised, cajoled, coached and, most importantly, encouraged and inspired hundreds of young cricketers.
"In addition to the Mottram roll he managed the Glossop and District u17s' representative teams for 15 years, gaining much respect from his charges and from the clubs they represented.
"From cricket teas, sponsored walks, fancy dress, Christmas draws, and annual dinners Pauline and Derek supported them all over the years, yes we will miss them both, but they are forever Mottram.
"Scatty, eccentric, honest and forthright with the most warmest of greetings.
"It is said that most people will only have two true friends in their lifetime. Derek Willerton was certainly one of mine."
Main image:
HAPPY TIMES: Derek with his wife Pauline.